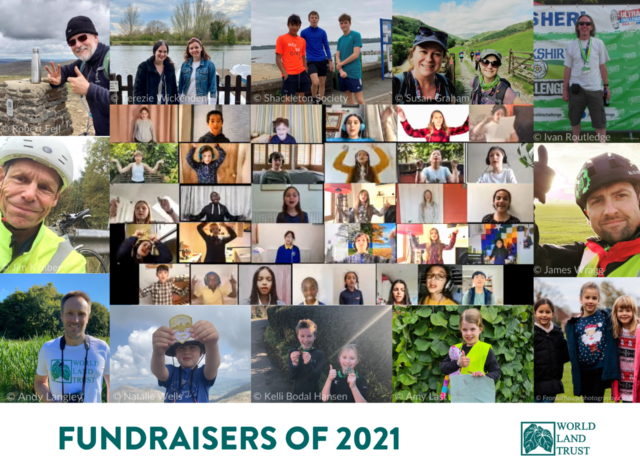 As we head into the new year, we at World Land Trust (WLT) would like to take a moment to thank some of the inspirational individuals who supported us during 2021.
From expeditions and a 40-day cycle ride to virtual charity shops and homemade Christmas cards, read on to discover how our fantastic fundraisers made a commitment to nature and helped deliver conservation wins last year – and how you can join them in 2022!
Henry and Bea's run for the rainforest
These self-styled 'Warriors of the Wild' braved a weather rollercoaster in February 2021 – pouring rain followed by unseasonal heat followed by snow flurries – as they hit the trails for weekly runs in support of our Buy an Acre programme. Henry and Bea say they feel "really proud" to have come so far in their WLT challenge, and so they should: they have raised enough funds to save 10 acres of land – a slice of tropical forest and all the life in it that will be protected, thanks to them, for generations to come.
---
Shopping for a cause: Virtual Charity Shop to fund conservation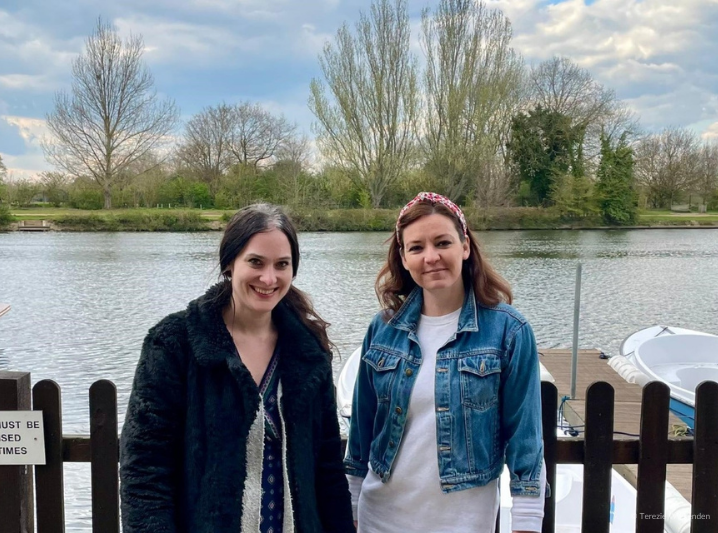 As lockdown encouraged many people to have a clear-out, Terezie and Eva had an idea: what if the many people doing clear-outs had an online store to turn to, selling their unwanted items with all profits going to a good cause? The Surbiton Virtual Charity Shop was born, and together the duo saw interest for the initiative smash initial expectations: the shop has now raised over £3,000 for our Buy an Acre programme!
---
Robert Fell takes on Yorkshire's highest peaks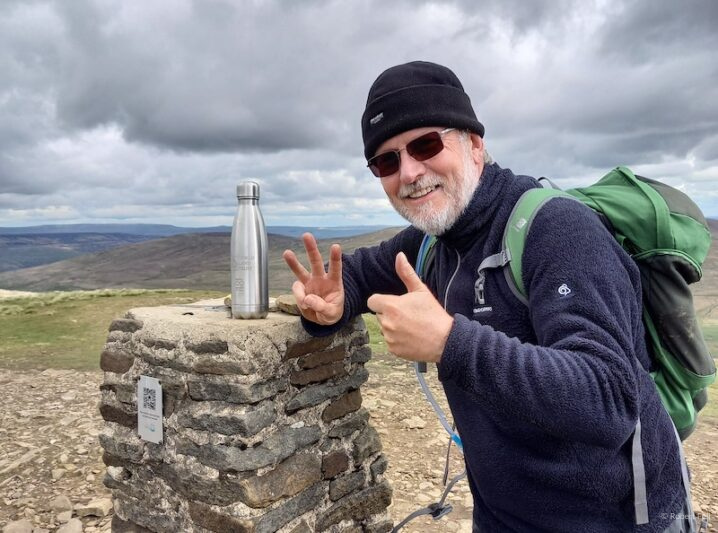 In May, Robert Fell celebrated his 60th year by taking on the Yorkshire Three Peaks Challenge in support of WLT. The Associate Director and CEO of Metal Packaging Manufacturers Association covered 24 miles and climbed three of the county's highest peaks within just 12 hours. "In celebration of, or more accurately in defiance of my 60th year, I've decided to undertake the Yorkshire Three Peaks Challenge," said Robert. "However, rather than just making this a personal challenge, I've decided to use the challenge to raise money for the excellent and effective conservation charity World Land Trust, which the MPMA is already supporting with its refillable metal bottle project."
---
Andy Langley celebrates Sir David Attenborough's 95th birthday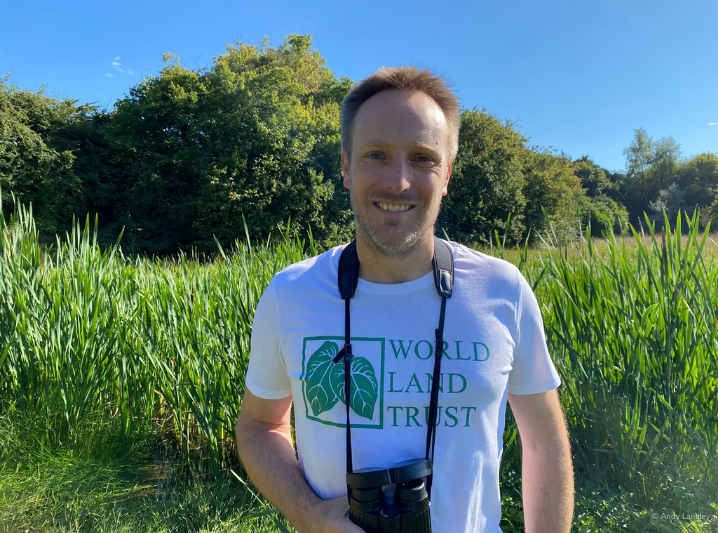 To celebrate our patron Sir David Attenborough's 95th birthday, WLT supporter Andy Langley set up a fundraiser to help protect as many acres of habitat as possible through us in honour of the beloved broadcaster. Nature-lovers from around the world donated to this cause, and raised an incredible £2,900 which was then doubled by Ecclesiastical Insurance to reach £5,800 (58 acres saved)!
Andy didn't stop there either, as a few months later he also challenged himself to do a 24-hour birdwatch to raise money for our Guardians of Nimla Ha' appeal. The keen birder spotted 85 species and raised a whopping £10,000, again with matched funding from Ecclesiastical Insurance.
---
Susan Graham completed the 50km Lake District Challenge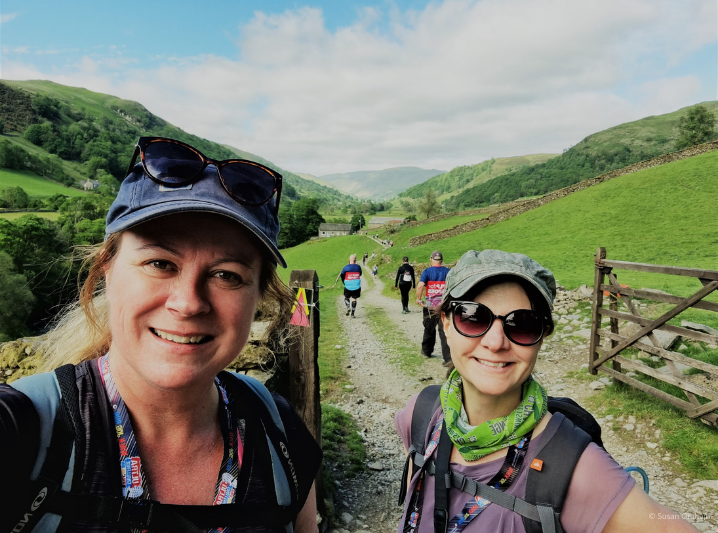 Susan Graham decided to take on the Lake District Challenge in June – 50km of beautiful (but hilly) scenery and she walked it all in just over 12 hours, raising a fantastic £415.
---
Music for nature: Music Education Islington creates new song to inspire climate action
Writing, performing and creating their own song Seasons Change, the students of Music Education Islington were inspired by David Attenborough's message on climate change and raised £520 through their music.
---
Tobias climbs more than 4,000 metres to save Borneo's orangutan corridors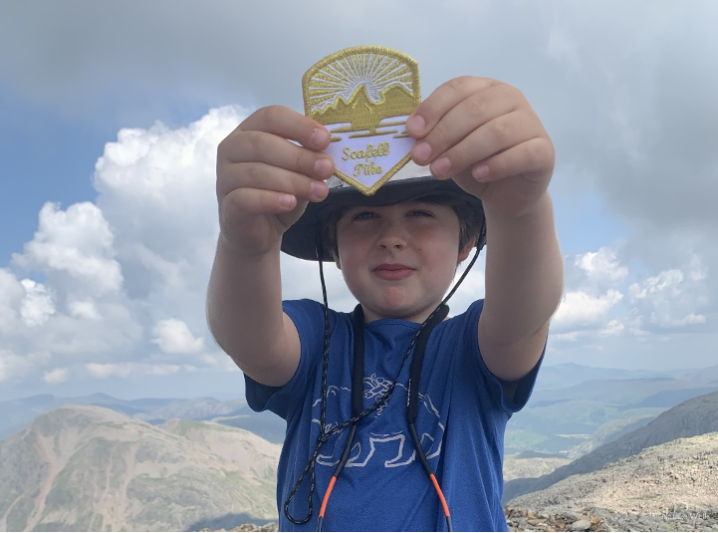 Tobias took on more than 10 Lake District peaks and raised £1,100 for our Saving Borneo's Orangutan Corridors appeal. With Borneo as the inspiration, he chose the island's tallest mountain – 4,095m Mount Kinabalu – and resolved to raise funds by climbing the same height through a week of back-to-back hikes along peaks of the UK's Lake District in July.
---
Ivan's 50km challenge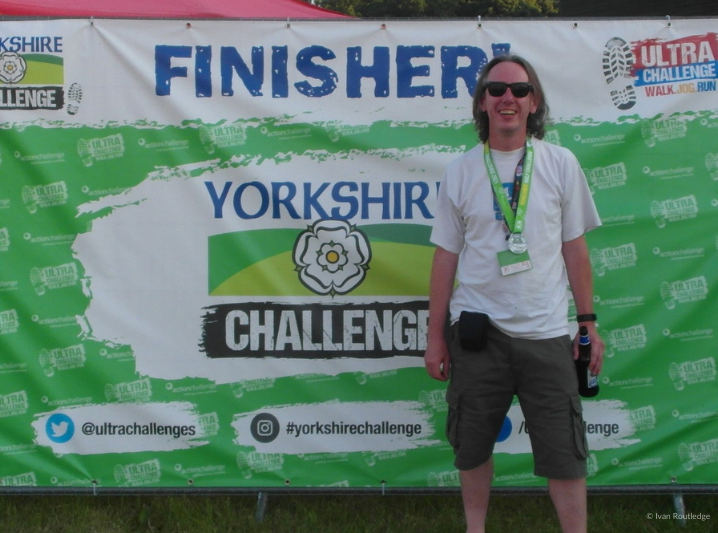 In July, Ivan Routledge completed the Yorkshire 50k challenge and raised a superb £272 for WLT. After getting back into walking and running in lockdown, Ivan decided he wanted to take things a step further and committed to walking/running/crawling 50km – and his hard work paid off as he completed the route in 10.5 hours!
---
The future of conservation: 5-year-old Emily walks 10km for nature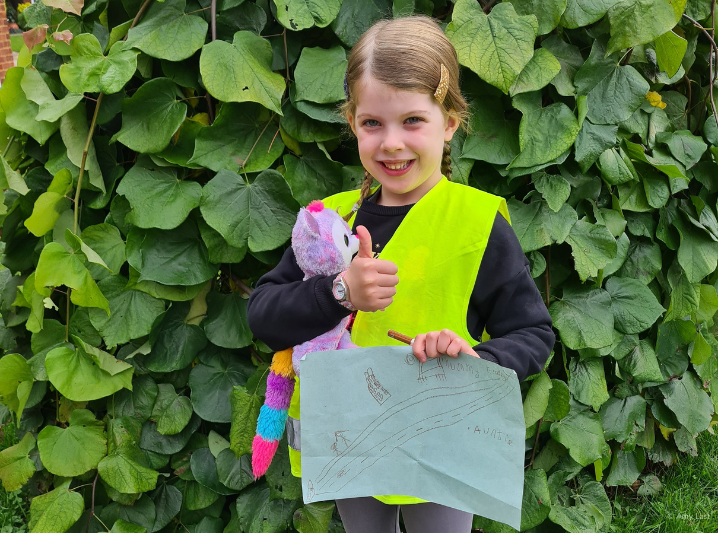 When asked what she wanted to do when she grows up, 5-year-old Emily responded with: "Help the world". This young conservationist has already done just that. She took on a 10km journey with her mum by her side – and ended up raising 443% of her target in support of our Guardians of Nimla Ha' appeal.
---
Jim Kimber takes climate action by cycling 1,000km to COP26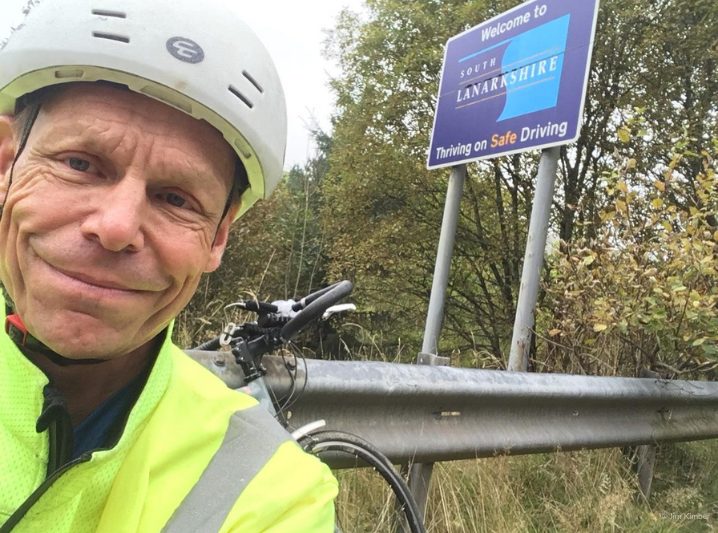 2021 was the year of COP26, and instead of waiting for world leaders to do something, Jim Kimber decided to take action himself by cycling 1,000km from Devon to Glasgow (where the climate conference was held) to raise money for WLT. The passionate environmentalist cycled the whole route and raised £2,500+ (with matched funding) for our Guardians of Nimla Ha' appeal.
---
The Shackleton Society takes on the 721 Challenge inspired by adventurer Nick Hollis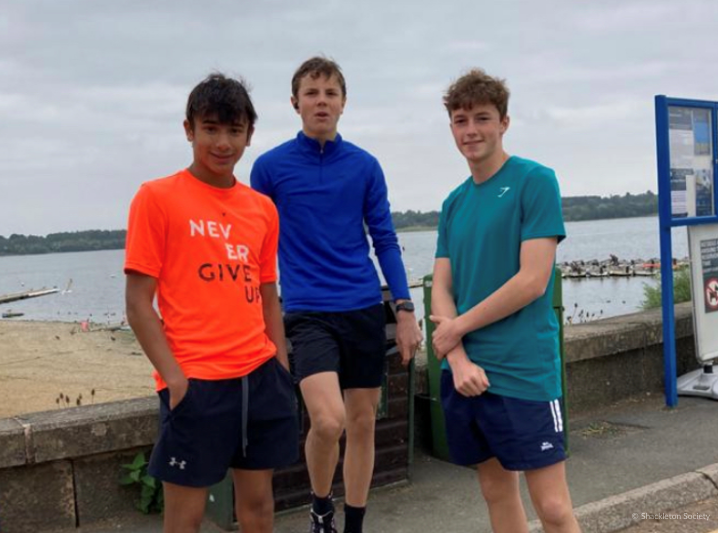 Inspired by Nick Hollis' 721 challenge, Eton College's Shackleton Society took on their own 721 challenge – cycling 70km, running 20km and swimming 1km. The team raised more than £4,000 and were mentored and supported by Nick Hollis himself.
---
Young conservationists take part in Operation Ocelot to save rainforest in Guatemala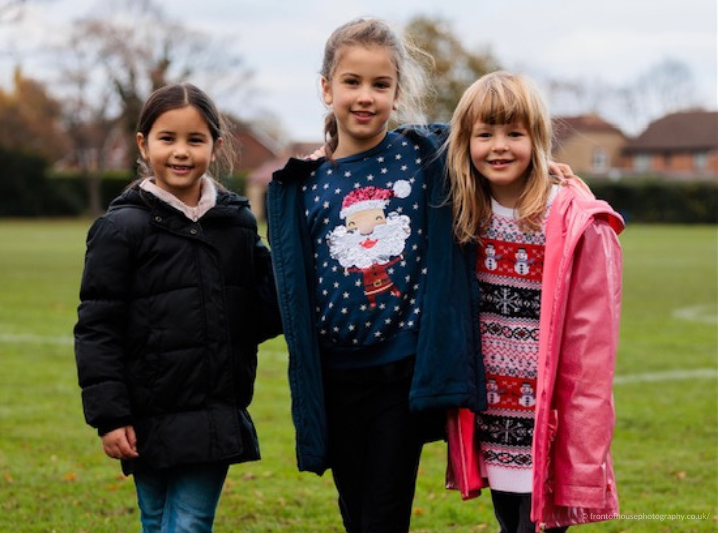 Best friend trio Juliet, Ember and Emily took part in Operation Ocelot after finding out about our mission to save rainforest in Guatemala with Steve Backshall. After measuring their local park (10,500m2) and working out their fundraising target on our online calculator (£1,449), the eco-warriors got creative and made Christmas cards out of old bottle caps to sell at their school fayres.
---
CycleForChangeJames' epic cycle adventure raises more than £7,800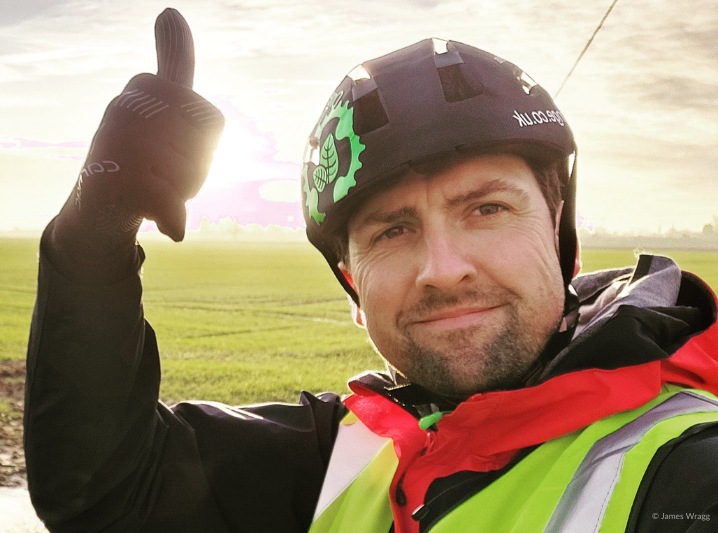 In November, James Wragg set off on a 4,000-mile cycle ride around the UK coastline in winter to raise money for WLT. With harsh weather, tired legs and lots of wild camping, this adventure was certainly not an easy one, but James' determination meant he took on this challenge with full force and finished after 40 days of cycling, raising more than £7,800!
Check out his Instagram page to see the whole journey and donate to his JustGiving page here.
We are so grateful to each and every one of our 2021 fundraisers and we know this is just the beginning of the many exciting and adventurous fundraising challenges our supporters will take part in this year.
Feeling inspired? You too could follow in their footsteps. Find out how you can set up your own fundraising challenge for WLT here – start 2022 by joining a global movement to save land and species with us!