The History of

World Land Trust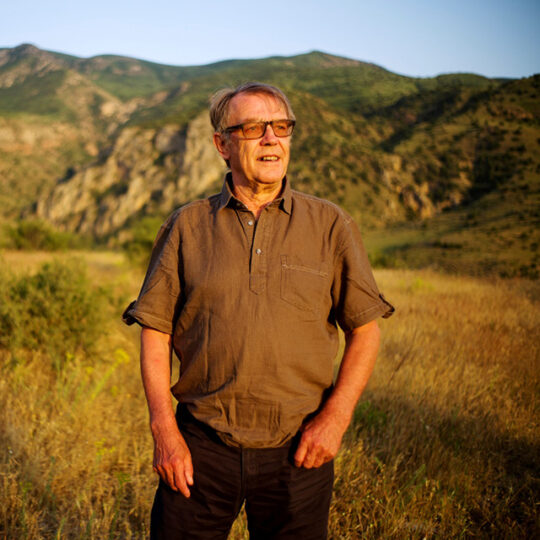 World Land Trust (WLT) was founded in 1989 by conservationists John Burton, who served as Chief Executive until 2019, and Gerard Bertrand, who remains today as our Honorary President.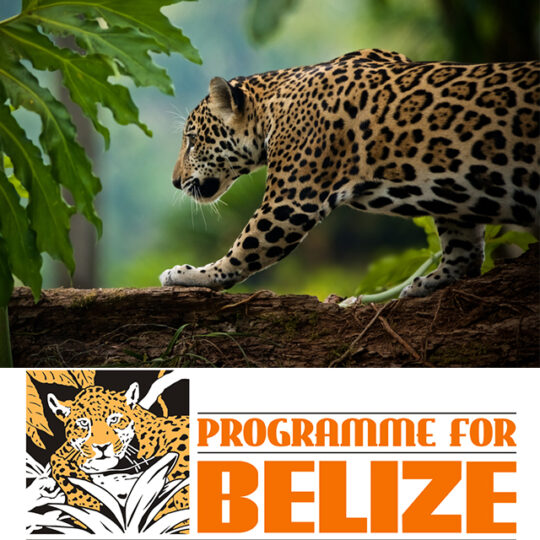 Formerly known as 'World Wide Land Conservation Trust' between 1994 and 1996, we were first founded under the name of 'Programme for Belize'. Our goal was a pioneering one: raising funds to purchase land for the express purpose of conservation.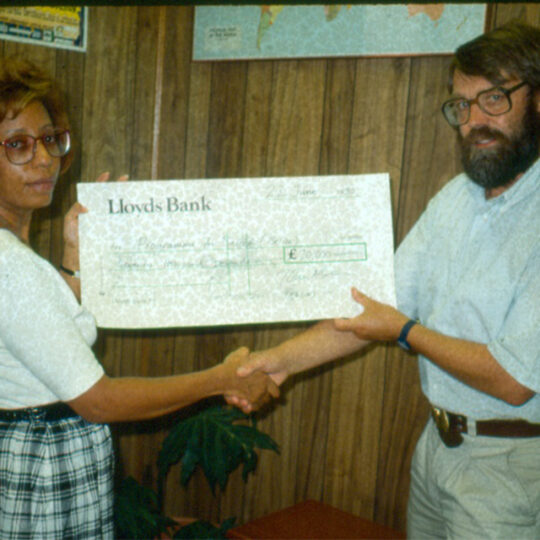 The supporters of our first project, in collaboration with the Massachusetts Audubon Society, saved 110,000 acres of threatened tropical rainforest in Belize.
Our US partner also provided a generous $10,000 start-up donation, which allowed our founder John Burton to establish the Trust's first office in the United Kingdom.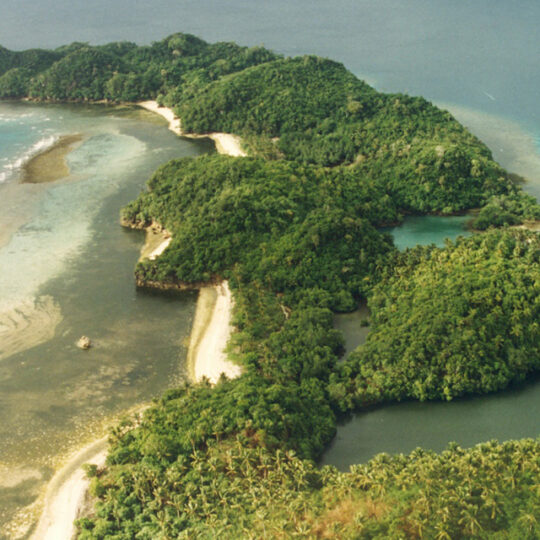 Our second project came in 1993, when we were alerted to the dangers posed by tourism development on Danjugan Island, a place of high conservation importance in the Philippines.
The Trust raised enough funds to allow Philippine Reef and Rainforest Conservation Foundation Inc. to purchase the entire island, which they fully protect and manage to this day.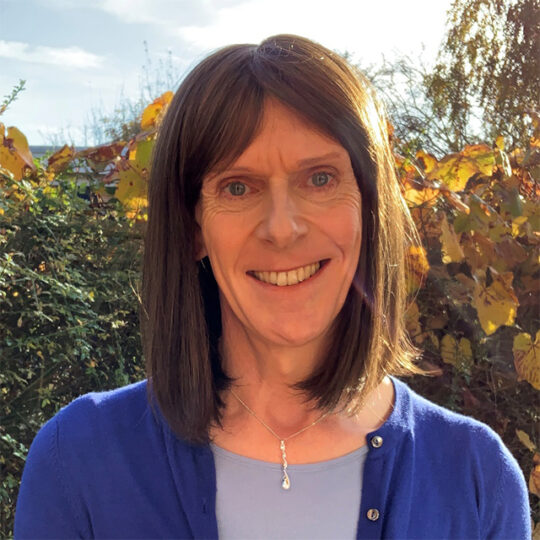 WLT moved to its current office in Halesworth, Suffolk in 1995.
John Burton and his wife Viv managed the Trust for three decades until both stepped down in 2019, when Dr Catherine Barnard became our current CEO. Since its inception in 1989, World Land Trust has gone on to support local conservation partners in more than 30 countries, raising funds to protect some of the world's most biologically significant and threatened habitats.
Here are just a few examples of the countries, partners and reserves that we have supported with our fundraising campaigns over the years:
COUNTRY

PARTNER

RESERVES

SPECIAL APPEALS

Argentina
Fundación Biodiversidad- Argentina
El Pantanoso, Emerald Green Corridor
Big Cat Appeal (2014)
Armenia
Foundation for the Preservation of Wildlife and Cultural Assets
Caucasus Wildlife Refuge
Big Cat Appeal (2014)
Belize
Programme for Belize
Rio Bravo
Programme for Belize (1989)
Belize
Corozal Sustainable Future Initiative
North-eastern Biological Corridor
Jungles for Jaguars (2018)

Bolivia

Asociación Armonía
Barba Azul
Blue-throated Macaw (2017)

Brazil

Reserva Ecologica de Guapiaçu (REGUA)
REGUA
Olympic Forest Appeal (2016)

Cameroon

ERuDeF
Deng Deng National Park
A Future for Gorillas

Colombia

Fundación Biodiversa Colombia
El Silencio
Saving the Barbacoas (2020)

Ecuador

Fundación Jocotoco
Buenaventura, Jorupe, Narupa, Río Canandé, Tapichalaca, Yanacocha
Saving Ecuador's Chocó Forest (2020)
Blue-throated Hillstar (2019)
Amazonian Andes (2018)

Ecuador

Fundación EcoMinga
Llanganates-Sangay Biological Corridor
Forests in the Sky (2015)
Guatemala
Foundation for Eco- development And Conservation
Laguna Brava, Laguna Grande Sarstun, Sierra Santa Cruz, Tapon Creek, Yal Unin Yul Witz
Guardians of Nimla Ha' (2021) Treasure Chest Appeal (2017)
India
Wildlife Trust of India
Garo Hills, Mudahalli Corridor, Tirunelli-Kudrakote Corridor
Elephant Corridor Appeal (2016) Big Cat Appeal (2014)

Kenya

Nature Kenya
Kikuyu Escarpment, Leleshwa Reserve, Mount Kenya, Nandi Hills
Dakatcha Woodland (2019)
Malaysian Borneo
Hutan
Keruak Corridor, Kretam-Kulamba, Pangi
Saving Borneo's Orangutan Corridors (2021)
Borneo Rainforest Appeal (2013)
Mexico
Grupo Ecológico Sierra Gorda
Sierra Gorda Biosphere Reserve
Saving Mexico's Ancient Forests (2018)
Tanzania
Tanzania Forest Conservation Group
Rondo Plateau
Saving Tanzania's Costal Forests (2021)
Vietnam
Viet Nature
Khe Nuoc Trong, Bac Huong Hoa
Scorched Earth to Forest Haven (2019)