ANY QUESTIONS ABOUT LEGACIES TO WLT?

Our Guide to Wills and Legacies gives some initial information, but should not be taken as legal advice.
WE STRONGLY RECOMMEND THAT YOU SEEK PROFESSIONAL ADVICE WHEN WRITING OR AMENDING A WILL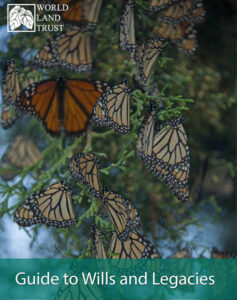 It is never too early to start thinking about the world we all leave behind
This is our promise to you: if you remember World Land Trust (WLT) in your will, we will ensure your legacy protects the wild places the world of tomorrow will need.
Whatever planetary challenges future generations face in their time, they won't face them alone – because you'll be standing with them, saving endangered species and the forests that are crucial to beating climate change.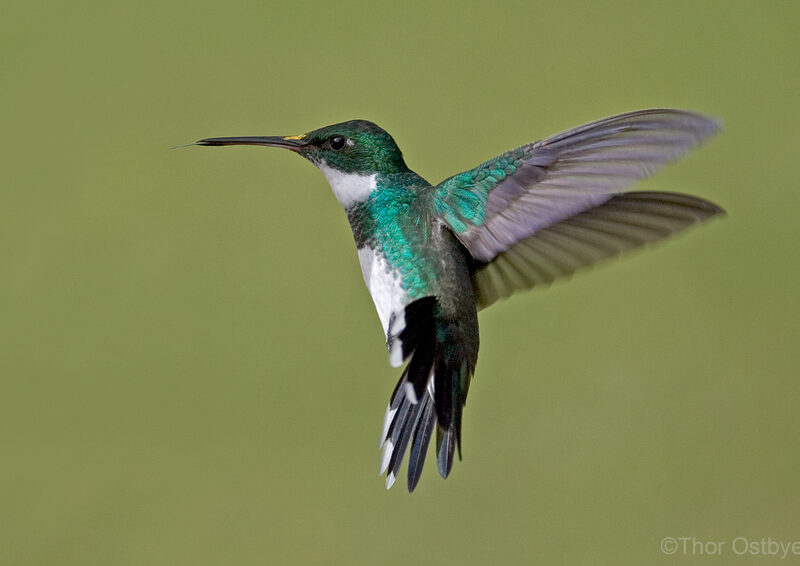 OUR FREE WILLS SERVICE: FAREWILL
To help our supporters change the planet for the better with a gift in their wills, WLT has joined forces with the UK's top online will-writing service: Farewill.
Our partnership offers you a free, straightforward online or telephone process for will writing – the easiest it's ever been for WLT supporters to leave a legacy to nature.
There's no obligation to include a gift to WLT, but we will be delighted if you can. Every contribution, whatever its size, will join those of many others to save together a wild place the world cannot afford to lose.

You can also call Farewill direct on 020 8050 2686, letting their Customer Support team know you are a World Land Trust supporter.
With Farewill, you can write your will in under 30 minutes and from the comfort of your home. The will you create will be checked by Farewill's experts within five working days – their customer support team is available to help you by phone or online 7 days a week (09:00-19:00).
The online service is available to our supporters in England and Wales, and the telephone service also includes Scotland, as well as extending Farewill's service to cover more complex estates.
Charity details
If you are drawing up a will with your own solicitor, they will need:
Registered Charity name:  World Land Trust
Charity Registration Number:  1001291
Registered Address:  Blyth House, Bridge Street, Halesworth, Suffolk, IP19 8AB
Further Information
We've answered some frequently asked questions below, but if you still have questions and would like to speak to us in confidence, please contact us by phone or email:
Email: [email protected]
Telephone: 01986 874422
We're often responding to urgent situations, so a legacy to WLT is most flexible if we can use the funds without any restriction. However, we understand that particular places or species may be important to you, so if you wish to specify a more exact use for your gift please speak to us directly.

Whatever you feel able to give will be valuable to us. The collective nature of WLT's supporter base means that the smallest contribution will join those of many others, achieving together a conservation victory, as WLT donors did when they helped save some of the last 2% of the Ecuadorian Chocó in 2020.
Your options to give to WLT in your will are many. You can choose to leave a sum of money, a specific item, or a share in your residual estate, which ensures funds only come to WLT after any specified legacies. Your solicitor can advise on the advantages and disadvantages of each type of bequest.

Not everyone has to pay inheritance tax but charity gifts are exempt, and a legacy to WLT can also help reduce your inheritance tax rate. You can find up to date information about inheritance tax on the HMRC website. Rules are complex so we would always recommend that you seek expert advice.

We will never publicise your gift without permission. What is more, we never pass on our supporters' names and addresses to any third party unless strictly necessary e.g. to complete processing of online donations or where we have a legal obligation. Please see our supporter privacy policy.

It will usually be possible to include WLT in your will, though you will certainly need professional advice to make sure you get the details right.

Australia

If you are based in Australia, it is possible to leave your legacy directly to WLT Australia (WLT-A). To correctly identify WLT-A in your will, you will need the following details: Legal Name: WLT Australia Limited Charity ABN: 79603569697 Charity Street Address: Unit 6, 1 Styles Street, Leichhardt, NSW 2040 AUSTRALIA.

USA

World Land Trust is an evaluated charity of CAF America, which is a 501(c)(3) registered organisation. US-based individuals who wish to remember us in their will can use this route for legacy giving.

Follow this link to CAF America's website for more information and for CAF America's contact details.