Help World Land Trust save some of the last wild places on Earth
Legacies are vital in funding our urgent appeals. Recent gifts have supported reforestation in Vietnam, habitat protection for the Blue-throated Hillstar hummingbird in Ecuador and forest purchase in Kenya.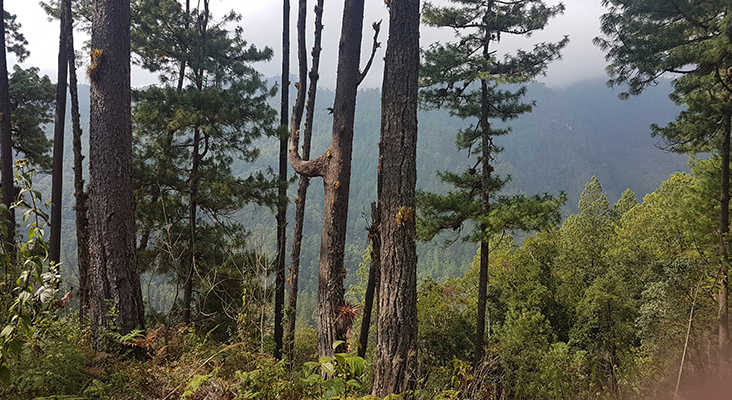 Maurice Melzak
A generous gift in the will of Maurice Melzak gave World Land Trust the chance to protect 1512 acres (612 hectares) in the Highlands of Guatemala. WLT's partner NGO, FUNDAECO, first spotted the importance of Finca La Soledad, a unique biological area where the habitat has survived in good condition.
There are five different ecosystems within the new reserve. These include dry and tropical forests, karstic lagoons and cenotes, or sinkholes. Guatemala is the fifth most biodiverse country in the world, and La Soledad lies in a part of the country where very little formal protection is in place.  It is rich in endemic wildlife including frogs, toads, salamanders, butterflies and other insects, and is a known stronghold for the Endangered Golden-Cheeked Warbler.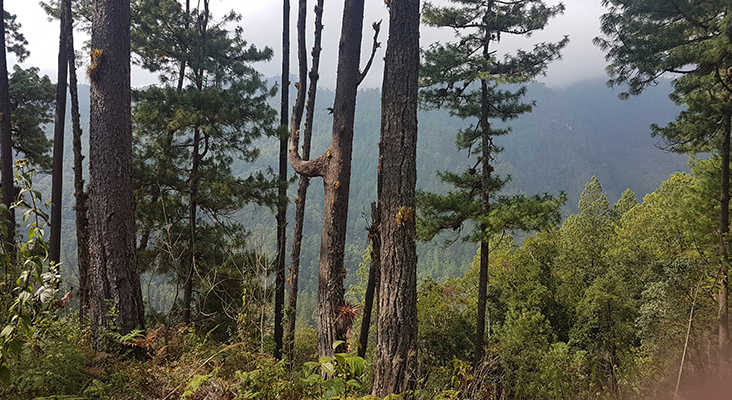 KAMILA ZAHNO
This film, Kamila's Story, is a tribute to someone determined to live life to the full and leave a lasting legacy.
Kamila's relationship with WLT began in 2014. She got in touch to find out more about making a gift in her will, at first because she saw Sir David Attenborough's name as one of our Patrons. Talking to staff and getting to know more about us, Kamila was pleased with our broad approach to conservation, above all our inclusion of communities in any solution. Kamila worked with the community and voluntary sector for many years, and this means a lot to her.
"I'm very pleased to leave a legacy to World Land Trust. Half will go on core costs and half will conserve land in Central or South America. I find WLT inspiring, particularly its work with partners worldwide." – Kamila Zahno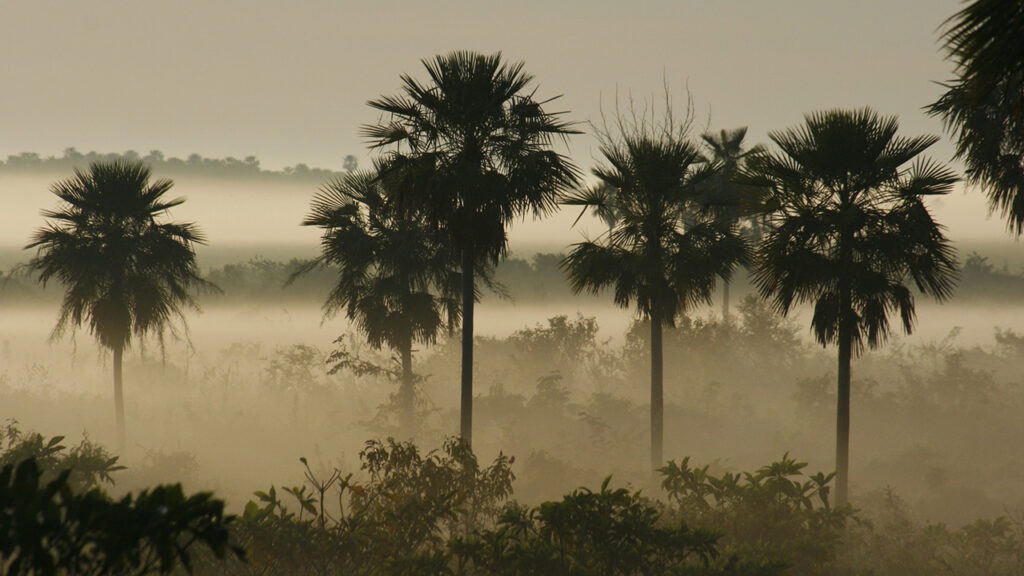 Sid Templer
"Sid Templer's legacy has been a milestone in our history."
Alberto Yanosky, Executive Director, Guyra Paraguay
In 2004, a gift in Sid Templer's will gave us a chance to protect the threatened Pantanal wetlands of Paraguay. We stepped in at once to save the 8,650 acre reserve in Paraguay that now bears his name.
More land purchases followed this first vital step, so the original area now sits at the heart of a vast wetland haven, the Chaco-Pantanal Reserve. Here, with our partners, GUYRA, we have successfully protected Giant Armadillo, Giant Anteater, Giant Otter, and flocks of migrating birds.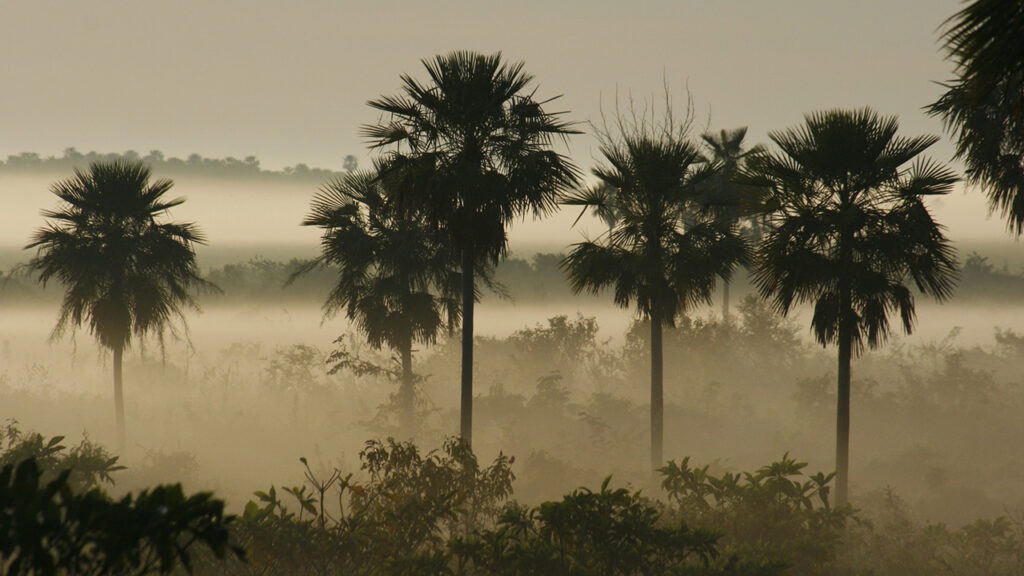 HOW TO GIVE TO CONSERVATION IN YOUR WILL
To correctly identify World Land Trust in your will, your solicitor will need our registered charity name, number and address:
Registered Charity name: World Land Trust
Registered Address: Blyth House, Bridge Street, Halesworth, Suffolk, IP19 8AB
Charity Registration Number: 1001291
We strongly recommend that you seek professional advice when writing or amending a will
Our Guide to Wills and Legacies gives some initial information, but should not be taken as legal advice.
Do you have any questions about including WLT in your will? To speak to us in confidence please contact us:
Email: legacies@worldlandtrust.org
Telephone: 01986 874422
YOUR LEGACY QUESTIONS ANSWERED
We're often responding to urgent situations, so a legacy to WLT is most flexible if we can use the funds without any restriction. Alongside this, we understand that particular places or species may be important to you, so if you wish to specify a more exact use for your gift please speak to us directly.

Whatever you feel able to give will be valuable to us. You can choose to leave a sum of money, a specific item, or a share in your residual estate, which ensures funds only come to WLT after any specified legacies. Your solicitor can advise on the advantages and disadvantages of each type of bequest.

If your will is up to date you can sometimes use a codicil to add a legacy without having to rewrite everything. However, when doing this you should still seek legal advice as codicils can affect your existing will.

Not everyone has to pay inheritance tax, but charity legacies are exempt, so a legacy to WLT can help. You can find up to date information about inheritance tax on the HMRC website. Rules are complex so we would always recommend that you seek expert advice.

You can use a letter of wishes to ask for donations to WLT at your funeral, instead of flowers.

We will never publicise your gift without permission. What is more, we never pass on our supporters' names and addresses to any third party unless strictly necessary e.g. to complete processing of online donations or where we have a legal obligation. Please see our supporter privacy policy.

It will usually be possible to include WLT in your will, though you will certainly need professional advice to make sure you get the details right.

If you are based in Australia, it is possible to leave your legacy directly to WLT Australia (WLT-A). To correctly identify WLT-A in your will, you will need the following details:
Legal Name: WLT Australia Limited
Charity ABN: 79603569697
Charity Street Address: Unit 6, 1 Styles Street, Leichhardt, NSW 2040 AUSTRALIA