Nature reserves funded by WLT are rich in biodiversity, but have often already suffered extensive damage and fragmentation.
Many natural areas have suffered habitat loss and degradation by logging or livestock grazing. For every £5 donation to our Plant a Tree programme, our partners will plant a tree, care for the sapling, and protect the tree in perpetuity, to restore a damaged habitat for wildlife.
Currently WLT is working with Naturaleza y Cultura Ecuador (NCE) in Ecuador to plant trees in the Nangaritza Reserve and with Reserva Ecológica de Guapiaçu (REGUA) to plant trees in the Guapiaçu reserve in Brazil.
support our plant a tree appeal
How to plant a tree: reconnecting forests
Funding from WLT's Plant a Tree appeal supports a process that begins, in many reserves, with the collection of seeds from forest trees to raise in the reserve's nursery.
These saplings are a mixture of native species that grow in nearby, established forest.
Native pioneer species are quick to establish and can shade out competition from invasive grasses. These are planted alongside slower growing trees of high biodiversity value.
Once the saplings are planted out on the reserve, they are cared for and maintained for the first few years to ensure successful establishment. If the tree dies in this time, it is replaced by another sapling.
Growth is usually fast, and fruiting species provide a food source for wildlife within a couple of years.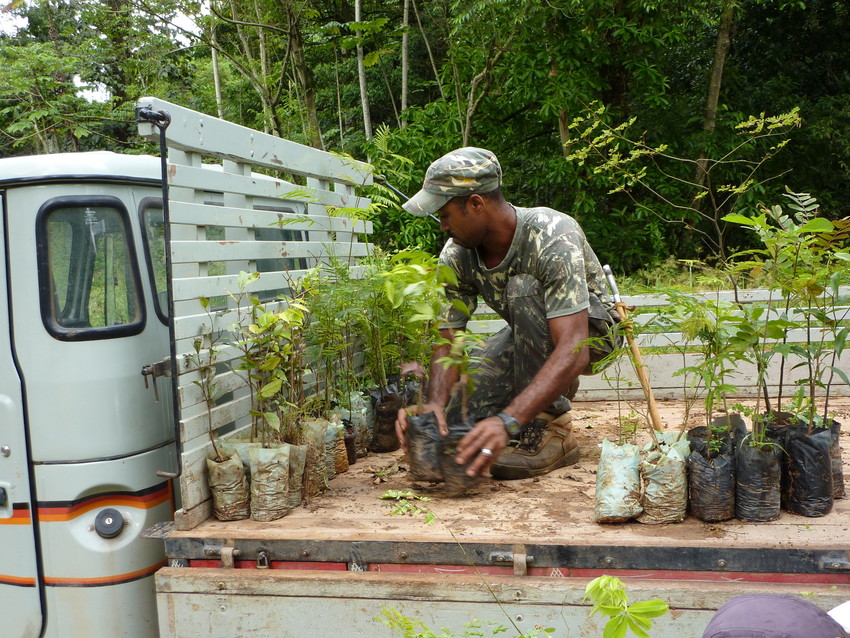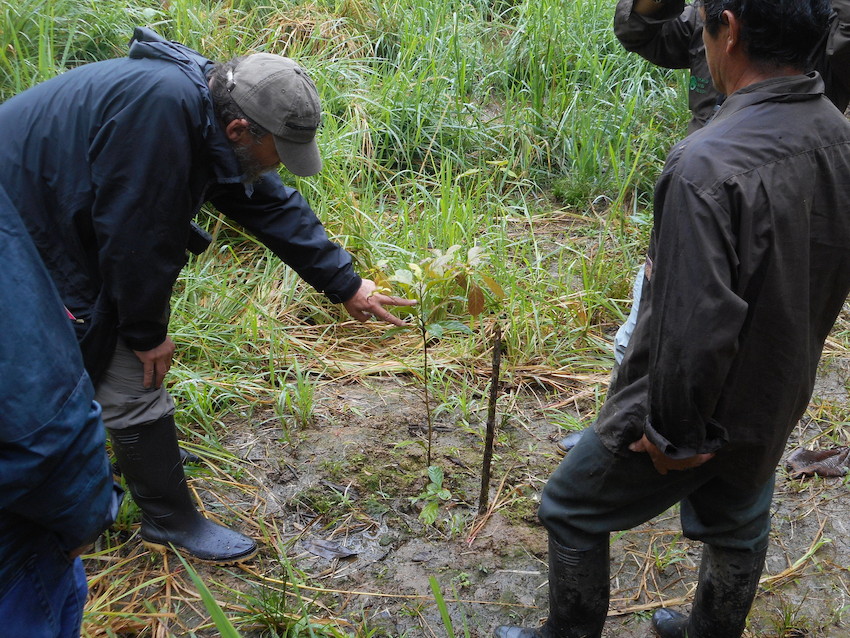 Making sure it works
Many tree planting projects fail because there is no strict maintenance and monitoring process in place to secure the long-term success of the reforestation.
This is largely because it is labour intensive, time consuming, and costs money. But without a long-term maintenance plan, tree planting can be futile.
All WLT's partner organisations implement comprehensive maintenance and monitoring plans to ensure that the saplings grow well for at least 10 years. After which the trees are mature enough for natural mortality rates to be low.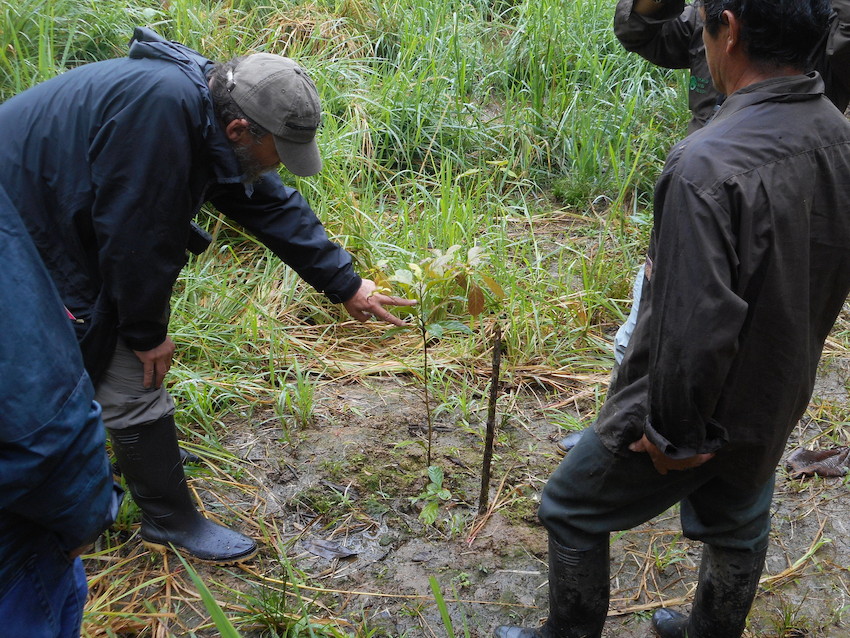 Your support recognised
It costs £5 to plant one native tree in our project areas.
£5 covers the cost growing the seeds in a nursery, planting the saplings out and then looking after and monitoring these trees for 10 years until they are established.
When you donate £25 or more you can choose to receive a personalised Certificate of Appreciation.
When you dedicate your donation of £25 or more to someone special they will receive a personalised Gift Pack.
Certificates, whether sent by post of email, will be personalised for you and sent within five working days.