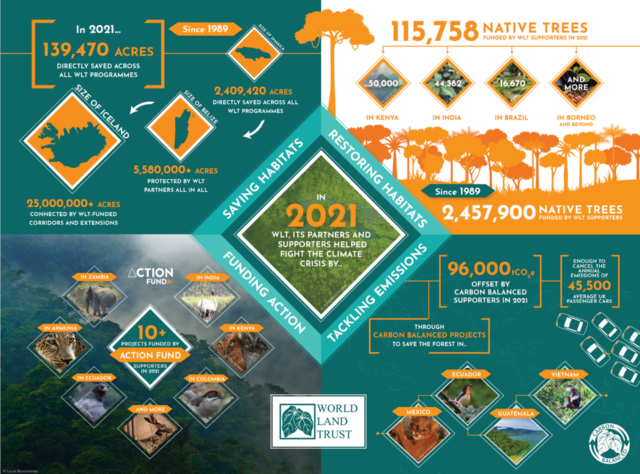 2021 might have been the year climate change felt more real than ever, but World Land Trust (WLT) supporters have been fighting this defining challenge with us for quite some time – long before COP26 took place. For years you've helped us save the habitats key to reversing global warming and biodiversity loss, and 2021 was no exception.
Today, we're sharing new infographics to celebrate the impact you've made through us between January and December 2021 – numbers and stories of how you helped to change the planet for the better at the time it needs it most.
Whichever way you chose to support WLT in 2021, these infographics are for you. Whether you helped our partners save acres; funded the planting of trees or the enlisting of new Keepers of the Wild; supported urgent projects through our Action Fund; or offset your emissions through our Carbon Balanced programme – you all contributed towards the same goal: carbon-packed habitats saved and restored, local people to own them and keep them safe.
---
Fighting the climate and biodiversity crises in the year of COP26
Click on the image to discover the impact of WLT supporters in 2021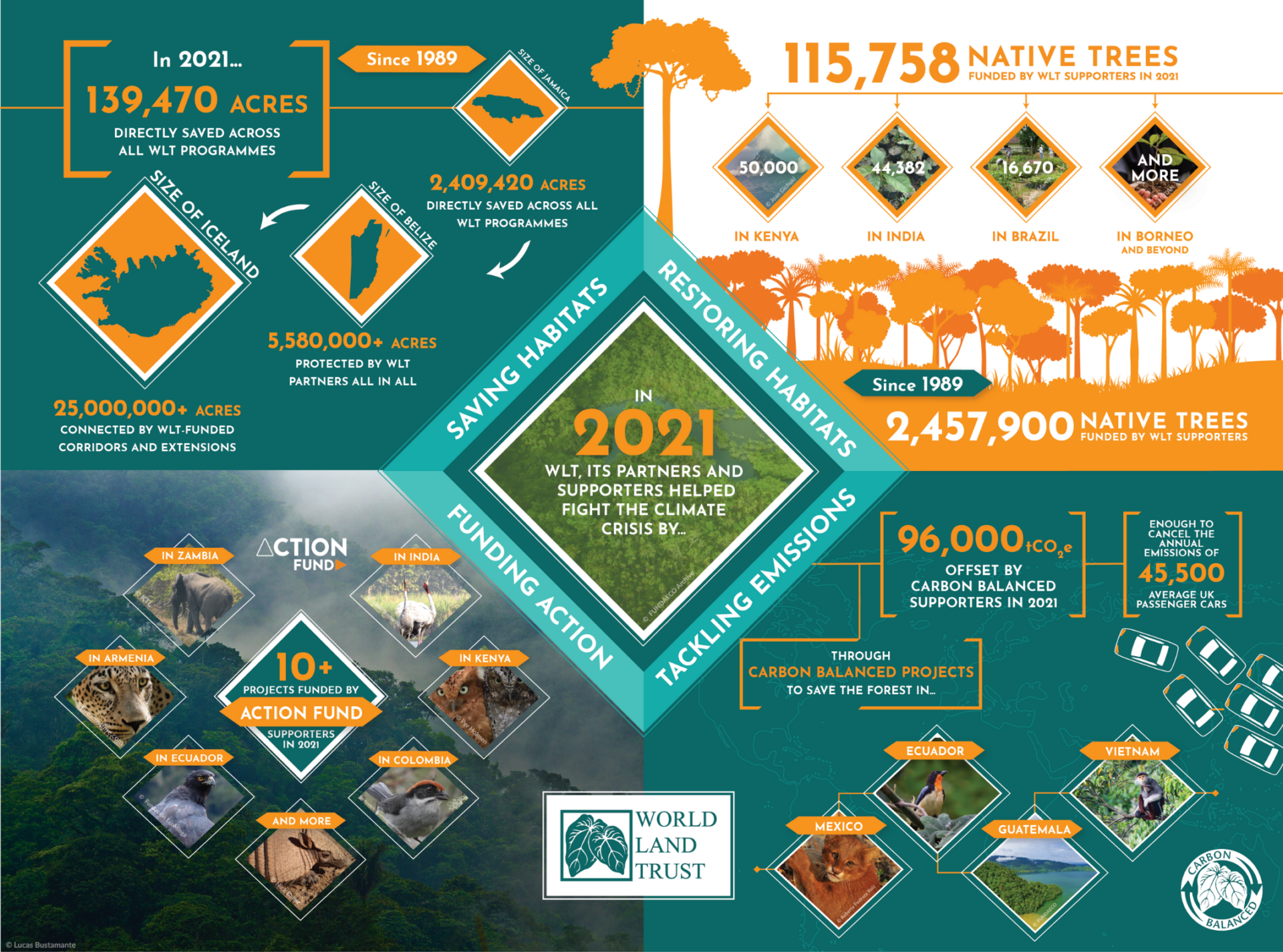 ---
The places you saved with WLT in a key year for Earth
Click on the image to discover the good news from WLT partners in 2021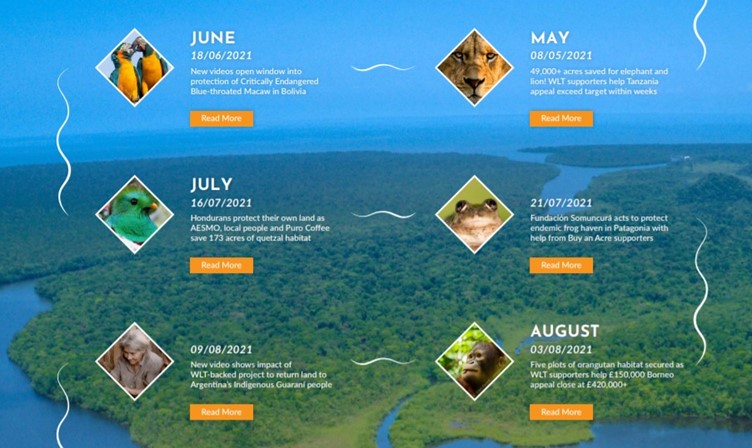 2021 was – once more – a record-breaking year for WLT, and it was all because of you.
Thanks to your donations, together we helped our partners tackle global warming and mass extinctions on a number of different fronts: creating and expanding reserves, protecting vulnerable species, fighting wildfires and working with communities so that conservation benefits local people too.
From us and our partners: thank you to WLT supporters! You made it all possible.