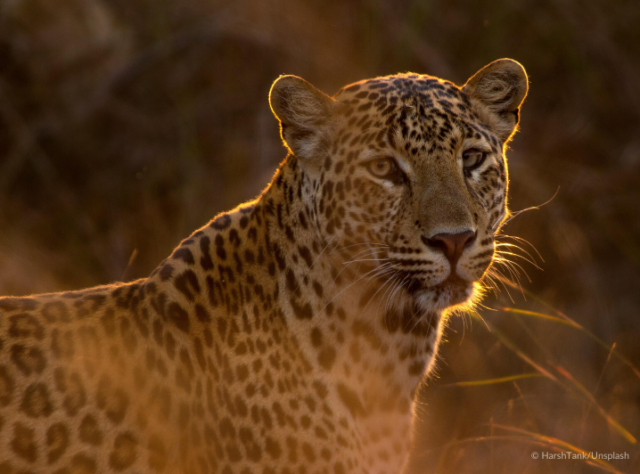 Last year, supporters of our 'Saving Tanzania's Coastal Forests' appeal gave the life of Africa a priceless gift: the raising of £400,000+ to fund the protection of 51,231 acres (26,507 ha) of habitats for posterity. Today, nearly a year on and to mark World Wildlife Day, we bring you the latest progress of a project where Tanzanians will own and manage reserves for the benefit of wildlife and communities both.
With help from World Land Trust (WLT) partner Tanzania Forest Conservation Group (TFCG), 10 villages have made major progress with the proposal and creation of as many Village Land Forest Reserves (VLFRs). Run by local people, these protected areas will keep some of Lindi District's best remaining tracts of coastal forest safe from the major plantations that have devastated so much forest in this area.
African Savanna Elephants; Lions and Leopards; globally endangered primates such as the Rondo Galago; small forest specialists like the Chequered Elephant Shrew or the 8-cm-long Bearded Pygmy Chameleon; bird migrants from the African Pitta to the Spotted Ground Thrush – all are now safer in this area of Tanzania, and it wouldn't have been possible without those who donated to our appeal last year.
If you supported our campaign, on World Wildlife Day there is much to tell you about how the project you funded is already serving both people and planet. Read on!
Reserve creation: Ten communities have now agreed on the boundaries of as many Village Land Forest Reserves (VLFRs); final designation by district authorities is expected shortly.
Local people at the helm: Village committees with a strong female involvement have approved plans and bylaws for how they will manage resources in the VLFR they own.
Connectivity for elephants: The VLFRs will protect part of a crucial migratory route for elephants, conferring the same level of legal protection as a government reserve.
Astonishing flora finds: TFCG have found 295 plant species, including 37 endemics and two (Diospyros magogoana and Ehretia glandulosissima) not recorded in the wild since 1951.
A trove of bird life: In late 2021 a survey recorded 179 bird species across the 10 VLFRs, including species that are found nowhere else (Rondo Green Barbet) and Endangered species (Bateleur eagles).
Communities start protecting their landscape…: Village committee members joined periodic patrols during 2021, resulting in a clampdown of minor instances of illegal logging.
…and benefit as a result: Funds from the project are driving the transition to sustainable, community-based forest management, as well as climate-smart agriculture.
Decoupling livelihoods from unsustainable practices…: Last year, TFCG trained hundreds of locals in the construction of poultry huts and rolled out 340 fuel-efficient stoves.
…And fostering new entrepreneurs: With your help, Tanzanians have formed Village Savings and Loan Associations and launched small businesses, like Miss Asha's tailoring outfit.
There is much progress yet to be made with what is a long-term conservation venture, and we will keep you posted of the milestones as they come. But for now, TFCG's project to protect 51,231 acres of Tanzania's threatened coastal forests shows what we can offer wildlife when we come together: conservation with enough scale to make a difference.
If you donated to our Saving Tanzania's Coastal Forests appeal: thank you.
Thanks to your support, part of the last 10% of eastern Africa's coastal forests can be safeguarded for the benefit of all.  
A trove of endemic flora, migrating elephant herds, globally threatened primates, the local economy across the villages who will do the owning and managing – all will be protected and nurtured through a project that you helped to make possible, and on #WorldWildlifeDay we'd love you to celebrate with us. Tag us on social media to join in!