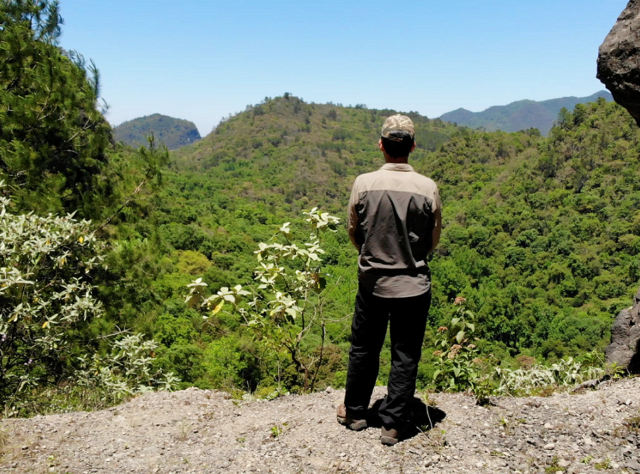 Every year on July 31st, the world honours all rangers: the guardians of nature who every day put so much on the line to keep our shared natural and cultural heritage safe. On World Ranger Day, we would like to celebrate the men and women guarding our partners' reserves as well as the supporters who make this decisive work possible. From all of us here at World Land Trust (WLT) we say: thank you.
As of today, supporters of WLT's Keepers of the Wild programme are funding the work of 45 rangers in 12 countries on five separate continents.
Tackling Bolivian wildfires, monitoring Armenia's Caucasian Leopards, running environmental education workshops in Kenya – our partners' rangers have continued to work tirelessly during some of the toughest times in living memory, forging on against climate change and pandemic disruptions to make sure that nature doesn't stand alone. In the run-up to this year's World Ranger Day, we reached out to our partners' rangers so that they could share with you – the WLT supporters who have helped fund them – their hopes and dreams for the threatened habitats they guard for a living.
"Nature is a gift from God and it is our duty to guard it," says Guyra Paraguay's Lourdes, who tells of an adrenaline rush after running into a mother puma and her cub in the wild this year. By working for Fundación Jocotoco, Ramiro knows he can "secure pure air and clean water for future generations" and protect his favourite species – the Jocotoco Antpitta, a bird which hops overs to be fed by Ramiro when he imitates their call. And for Angie of AESMO, who works closely with local communities, the opportunity to "share the love and passion that we feel every day" means she is already living her dream.
To all of our partners' rangers – Alexis, Andrew, Angie, Ardón, Asterio, Axel, Bairon, Berjaya, Carolina, César, Darwin, Emmanuel, Estifer, Eusebio, Eva, Fanuel, Fausto, Gabriel, Gerónimo, Jesús, Jordy, José, Karu, Leovigildo, Lourdes, Mark, Merary, Miguel, Pablo, Pedro, Ramiro, Rildo, Roberto, Santiago, Tonny, and every other ranger supported by our programme – we are forever grateful.
Thanks to supporters like you, our Keepers of the Wild can continue to defend the natural world, protecting our most precious wildlife and landscapes for the benefit of all.
This is how we save the planet: by placing its protection in the hands of those who have the strongest connection to the land. You can play a vital role in this by supporting our Keepers of the Wild programme.
Don't let our brave rangers walk into the wild alone – stand alongside them and make a donation today!