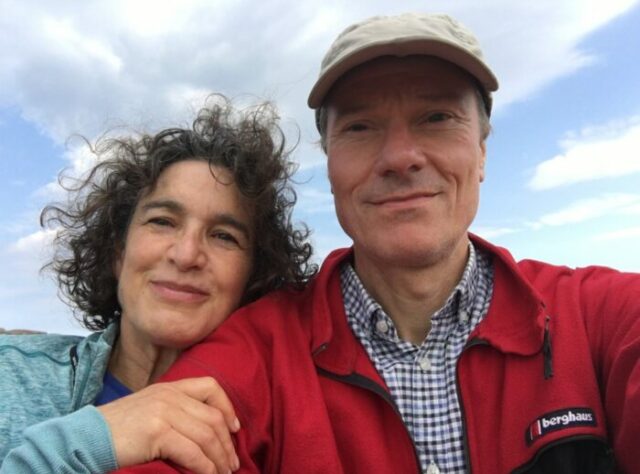 As part of our celebration of our Buy an Acre supporters this month, World Land Trust (WLT) would like to introduce you to some of the companies who are helping to change the planet for the better by backing our flagship programme. For our second instalment, we spoke to the people behind Paul J Mottram, a music composing firm committed to saving acres as a WLT Corporate Friend.
For Paul Mottram and Marjorie Epson – the husband-and-wife duo behind media music composing business Paul J Mottram – the case for conservation doesn't only stem from their own beliefs, but also those of their own children.
"We've known for a while that [supporting conservation] is something we must do, but with the next generation, the urgency becomes very stark. Increasingly over the past couple of years, our children have been getting more vocal," says Paul, a composer whose musical creations can be heard by viewers of Great British Bake Off, Downton Abbey and many others. Sat next to him, Marjorie adds: "They say to us 'what are you doing, how is your company helping'. When they ask these questions, you need to be able to have a good answer."
The Paul J Mottram-WLT partnership goes back to last July, when the company helped our partners save an initial 30 acres of threatened habitats. By becoming a WLT Corporate Friend – one of the options available for companies to help us fund the conservation work of our partners – the media music composing business has since pledged to save a further 10 acres a month.
"It is great to be involved in projects that feel so permanent, to think about the land we've helped to save. What we worry about as a family is climate change and we felt that land protection was the key action to support. WLT met all our criteria and more – patrons like Sir David Attenborough made it a no-brainer," Marjorie explains. "To other businesses I'd say if you wait for someone else to do it then it just doesn't happen – one acre is better than no acres."
This story is part of our series celebrating Buy an Acre corporate supporters. See here to read our profile of eco-nappy business Kit & Kin and here to read our interview with textile design business Newton Paisley.
This month we're celebrating a very special someone: the supporters of Buy an Acre, our flagship programme for conservation action around the world.
Argentina, Colombia, Ecuador, Kenya, Mexico, Zambia, and now Brazil – threatened habitats are being safeguarded across all these countries for generations to come thanks to individuals and businesses like Paul J Mottram. Because they acted, our partners can save acres and buy something invaluable for endangered species: space and time to adapt to a heating planet.
This year WLT has launched an interactive map with all the reserves we've ever supported because we want you, our Buy an Acre supporters, to see the impact you've made. Check the hashtag #TheLandYouHaveSaved on Instagram, Twitter, Facebook and LinkedIn to discover the places you've made a difference for!