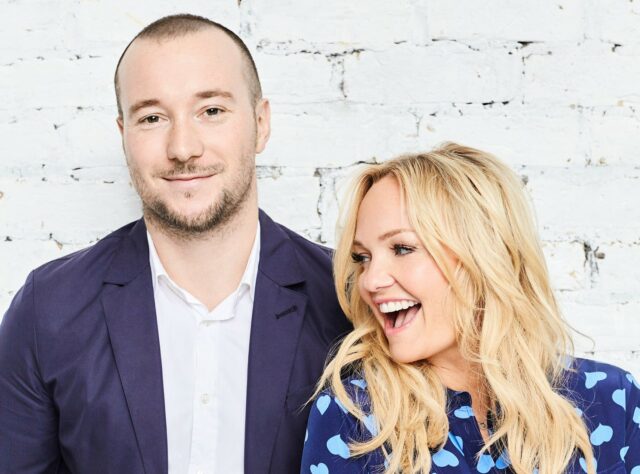 As part of our celebration of our Buy an Acre supporters this month, World Land Trust (WLT) would like to introduce you to some of the companies who are helping to change the planet for the better by backing our flagship programme. Our first instalment gives the floor to Christopher Money, founder of eco-nappy business Kit & Kin.
Christopher Money had always known he would launch a business to make a difference and in 2017, he seized the opportunity.
Christopher's creation of Kit & Kin alongside singer Emma Bunton followed years studying the nappy market, and spotting a gap for truly eco-conscious alternatives. The rationale was, he says, to offer families products that would be better for babies but also the planet, with plant-based, sustainable materials free of petrochemicals. It was also, however, about giving back, Christopher adds. "With Buy an Acre, I felt there was a chance to make a real difference – to help protect land and leave it in the hands of local people, who know it best and can protect it better than anyone else."
For every 10 nappy subscriptions, Kit & Kin funds the protection of one acre with WLT. As their product range grew, the business acted to lend further support to Buy an Acre, and to a community project with Guatemalan partner FUNDAECO that Christopher visited in 2019. "My strongest memory is the enthusiasm of FUNDAECO's rangers, of people like [FUNDAECO Nature Reserves Coordinator] Germanico Barrios," he says. "The experience was amazing – seeing first-hand the difference that we can make for people's lives by supporting conservation."
Quizzed over what drew him to conservation, Christopher points at childhood nature walks in suburban London and the worries over our planet's future that come from being a father of three. But he believes that for businesses, the case for supporting the protection of nature is stronger than ever before, given growing consumer demand for products that give something back.
"This is a wonderful thing to do and it really resonates with our customers," he explains. "With Kit & Kin, the parents who purchase our products have that connection – they know that they're doing the right thing by helping to protect our tropical rainforests and the people who live there."
This story is part of our series celebrating Buy an Acre corporate supporters. See here to read our profile of textile design business Newton Paisley and here to read our interview with music composing firm Paul J Mottram.
This month we're celebrating a very special someone: the supporters of Buy an Acre, our flagship programme for conservation action around the world.
Argentina, Colombia, Ecuador, Kenya, Mexico, Zambia, and now Brazil – threatened habitats are being safeguarded across all these countries for generations to come thanks to individuals and businesses like Kit & Kin. Because they acted, our partners can save acres and buy something invaluable for endangered species: space and time to adapt to a heating planet.
This year WLT has launched an interactive map with all the reserves we've ever supported because we want you, our Buy an Acre supporters, to see the impact you've made. Check the hashtag #TheLandYouHaveSaved on Instagram, Twitter, Facebook and LinkedIn to discover the places you've made a difference for!