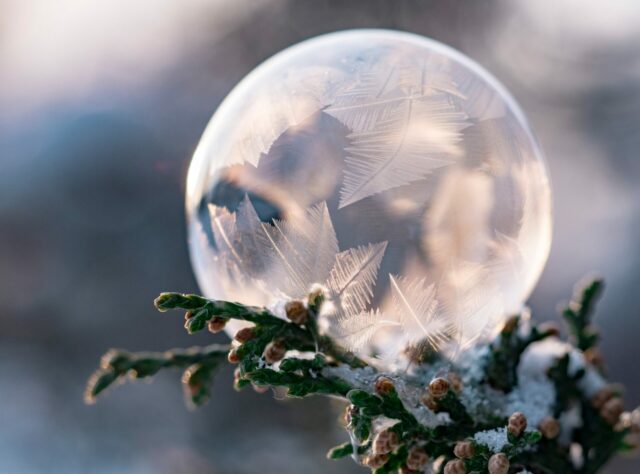 And just like that, the holiday season is upon us!
As the clocks tick closer to Christmas 2020, I look back at the incredible conservation wins that WLT supporters have made possible this year and find it impossible not to feel hopeful about what lies ahead.
During 2020, donations from our supporters have ensured our partner FBC can protect the home of manatee and tapir in Colombia's Barbacoas forests and wetlands. They have helped WLT partners fight climate-driven blazes through our Wildfire Appeal; they have funded the planting of trees and saved tens of thousands of acres of wildlife habitat. They have made it possible for Vietnam's Khe Nuoc Trong forests to be awarded the highest government status, and joined forces with music band Nightwish to save a salamander haven in Mexico. In the past month alone, they have extended a lifeline to a natural wonder in Ecuador – in one of the fastest fundraising appeals of WLT's history – and offered a safer future to Cameroon's great apes.
This is just a recap – the complete list of victories delivered by WLT supporters would be too long to share in full here. The difference committed supporters and organisations have made with us this year, despite the challenging times, is incredible. It is also a reminder of what we can all achieve together for nature as we leave 2020 behind, and look ahead to what 2021 has in store for conservation.
Turning the page doesn't have to wait until next year, though; it can begin now. Today, we are launching our #GiftThePlanet series because we believe that our supporters have limitless power, through gifting, to bring about a better world for the people they care about. It may be by gifting donations to our Action Fund, gifting tree planting for Secret Santa or buying an acre of endangered habitat on someone's behalf. It could be by enlisting your loved ones as WLT Friends or browsing our store to find Christmas cards and others items that add beauty to their homes even as they support our partners' conservation work.
For those considering to #GiftThePlanet with us, the options are many but the principle remains the same: a safer, greener world is a gift we can give to those we love. In this, we are backed not only by the direct experience of WLT partners – the benefits their projects are unlocking for climate, conservation and communities with every passing day – but also science. Every month, new evidence comes forth showing that protecting nature is humanity's surest ticket out of this era of pandemics and the climate crisis.
For so many of us, nature has been the lifeline and comfort in 2020. After a year of unwanted changes, this Christmas is the time to bring the change we want – to give back to nature and to gift a healthier planet to each other.
From all at WLT and our partners, our best wishes for this holiday season.
Dr Catherine Barnard
CEO of World Land Trust