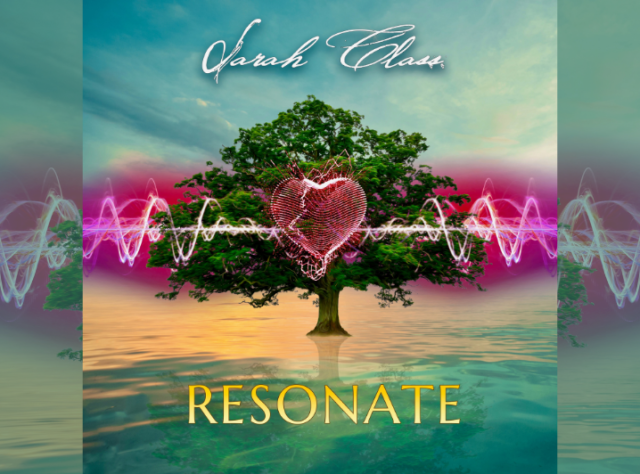 The most ambitious campaign in our 30-plus years of history is about to kick off and when it does, it will be powered by an incredible soundtrack. With this year's Big Match Fortnight (BMF) only five days away from launch (6-19 October 2021), World Land Trust (WLT) is proud to announce a new musical collaboration with Sarah Class – our latest partnership with the award-winning composer and WLT ambassador.
Released today, the Resonate single was especially written and generously donated by Sarah to act as the soundtrack of our soon-to-launch BMF appeal. The song – the title track of Sarah's album Resonate, set to be released early next year – was performed (see video below) by the Orchestra for the Earth led by conductor John Warner, in a recording that took place at the Sir George Martin's Air Lyndhurst Studios in London earlier this year.
Watch this video to see Sarah and the Orchestra for the Earth performing Resonate, the music that will accompany WLT's Big Match Fortnight of 2021. The video will premiere on Friday 1 October, 14:30 GMT.
Sarah's Resonate is a celebration of the interconnection of all living things as well as a powerful call to action for people to save our shared natural world. "We are all linked and with Resonate I wanted to write an album reflecting that unifying force," Sarah explains. "With this year's BMF campaign, WLT supporters have an incredible opportunity to save a critical ecosystem chain in the Caribbean and I love being able to help, as music is such an immediate and uniquely connective art form."
A classical pianist by training, Sarah has grown to become one of Britain's most popular composers after years of singing, songwriting, and producing scores for film, television and others. She describes her latest work Resonate as a "diverse, cinematic album", drawing from multiple genres – from lyrical and emotive classical concertos to soaring choral musical panoramas, folk-inspired melodies and singer-songwriter pieces – to convey her deep connection with nature.
Sarah's musical partnership with WLT is the latest of a series. Last year, the long-running WLT ambassador also enlisted her music – 'Natural High' – to become the soundtrack of WLT's BMF 'Saving Ecuador's Chocó Forest' appeal, a collaboration that helped our £500,000 campaign raise a staggering £925,000. This year, with help from committed WLT supporters like you and with Sarah's music powering us once more, a similar victory for nature is possible – only five days to go!
Few things can express our connection with nature like music and because of Sarah, our BMF appeal will feature, once again, the most inspiring soundtrack possible.
All of us at WLT would like to thank Sarah for rallying for the protection of threatened habitats year after year, as well as the Orchestra for the Earth for helping to bring Sarah's work to life. Your music will help our partners save a tropical paradise from logging.
To WLT supporters, you can listen to Sarah's new single Resonate here, pre-order the album on your music provider here, and read about the Orchestra for the Earth here.
With Sarah's music as the inspiration, our most ambitious appeal in history will be launching in just a few days. On 6 October 2021, we'll be revealing our appeal's location and kickstarting the BMF fortnight of doubled donations – stay tuned, and join us to save the home of 700+ species!