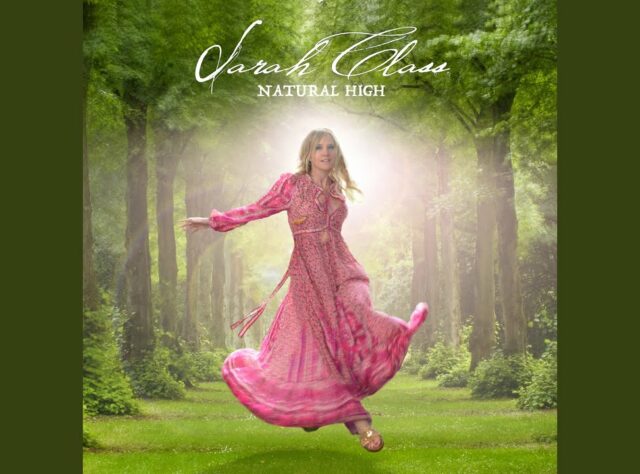 Sarah Class's latest album has become the inspiring soundtrack for WLT's new 'Saving Ecuador's Chocó Forest' appeal, putting her music at the service of our campaign to protect the last 2% of one of the world's most biodiverse forests.
'Natural High', the new album of the award-winning musician and WLT ambassador, is a joyful tribute to the powerful magic of nature. The new work uses an ethereal lens to showcase the extraordinary diversity of the natural world – the waterfalls, rivers, holy wells, myths and legends that Sarah explores through the various tracks.
As part of her partnership with WLT, Sarah generously allowed the title track of 'Natural High' to become the soundtrack of our appeal. You can hear her music on the video (see below) we launched this week to celebrate our new campaign – our appeal to help our partner Fundación Jocotoco save Ecuador's Chocó forest.
Sarah says: "Natural High is about unity, the connection between us and nature. Our place within the natural world is not a separated one: we are of each other and we have to protect each other."
"This year, by supporting WLT's and Fundación Jocotoco's efforts, we have the opportunity to forge a new and positive relationship with the natural world that sustains us – we can give a new chance to a vanishing forest, we can ensure it lasts forever," the musician adds. "As a WLT ambassador, I am glad to have contributed through my music: a new soundtrack for the global alliance to save the Chocó."
WLT's appeal launched only hours ago and yet the response to Sarah's music on the video has already been wonderful. Since yesterday many people have already contributed £100 or more to the campaign, and as thanks, Sarah has generously donated signed copies of 'Natural High' to the first 50.
With help from your donations and Sarah's music, Fundación Jocotoco can implement a new plan to purchase and protect 57,000 acres of Chocó forest – the largest remaining tract – from a single company. Various organisations will help fund that total, with WLT's £500,000 appeal supporting at least 1,668 acres.
A classical pianist by training, Sarah Class has grown to become one of Britain's most popular composers after years of singing, songwriting and producing scores for film, television and others. Her view of the natural world as a major inspiration goes back to her childhood years, which she spent at a nature reserve in an unspoilt area of the Isle of Wight.
In a year like 2020, Sarah's dedication for nature means more than ever for Ecuador's Chocó forest. Decades of logging have destroyed 98% of this ecosystem without many people knowing – any support to save the last 2% standing is music to our ears.
We recognise that in this difficult year it may be hard to donate, but for the Chocó even the smallest gesture will go a long way. Every contribution will be fully matched under our Big Match Fortnight (1-14 October), making double the impact for a forest the world cannot afford to lose.
This year you can make history for nature. You can help save the most important rainforest many have never heard of. Logging for oil palm plantations could have destroyed the last 2% of Ecuador's Chocó forests but by supporting our £500,000 new appeal, you can help it last forever.
Donate between 1-14 October, make double the difference with our Big Match Fortnight!
Donate today, support our partner Fundación Jocotoco as they make a stand for the Chocó!