A FUTURE FOR GORILLAS
WLT would like to thank our incredible supporters for delivering yet another major conservation victory in 2020, with hundreds joining us to save Cameroon's great apes from a fate of genetic isolation and population collapse.
Thank You!
From our partner ERuDeF and us, thank you for giving a better future to the critically endangered apes of Africa!
Propelled by a torrent of donations from individuals and organisations, our 'A Future for Gorillas' campaign reached its initial £100,000 target as of early November, just weeks after fundraising formally kicked off on 4 September 2020.
The phenomenal generosity of WLT supporters hands our partner ERuDeF the resources to start creating a forest corridor in this area of eastern Cameroon, home to Western Lowland Gorilla, Chimpanzee, Elephant, Pangolin, Hippopotamus, Leopard and others.
A corridor to a safe future: What your donations will achieve
In Cameroon's Deng Deng National Park, the critically endangered Western Lowland Gorilla and endangered Chimpanzee watch on as loggers and poachers march closer to their tropical rainforest home. This surge of human activity risks trapping great apes into a genetic island, ultimately leading to extensive population loss.
Donations to our 'Future for Gorillas' appeal will fund ERuDeF's the creation and protection of two community reserves of 12,355 acres (5,000ha) and 11,337 acres (4,588ha).
By securing this land, our partner will unlock a corridor between Deng Deng National Park and the Belabo Council Forest to the south – a conservation bridge for Gorilla, Chimpanzee and all other iconic species to forever travel safe from poachers and loggers, and eventually bounce back from their endangered status.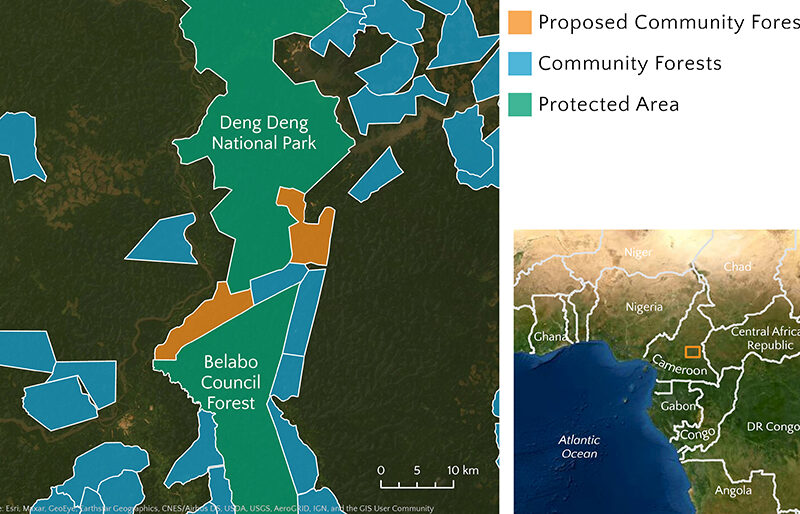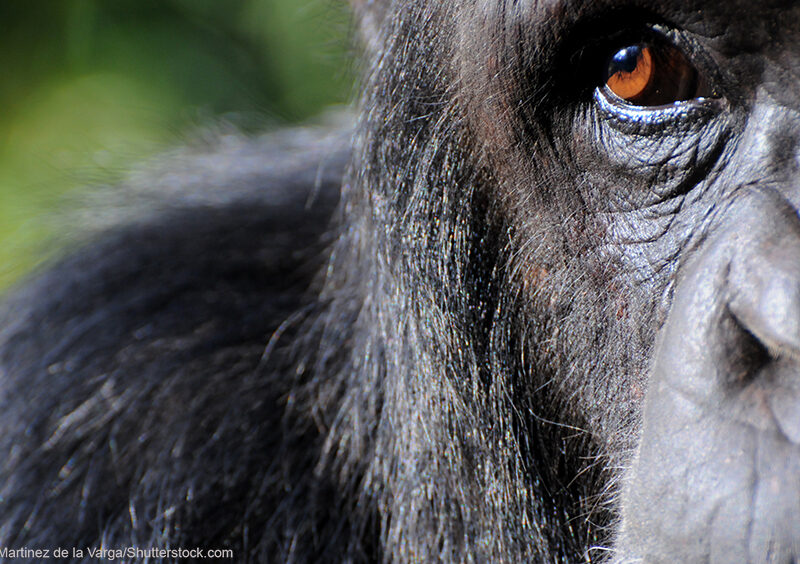 The home of great apes
"The importance of protecting the natural habitats around Cameroon's Deng Deng National Park is crucial. The estimated 300 Western Lowland Gorilla and 400-600 Chimpanzee that call these forests home live alongside a wealth of other vulnerable species, from African Forest Elephant to Leopard, two pangolin species (White-bellied and Giant Ground), African and Congo Clawless Otters, Hippopotamus and two globally threatened bird species: the Grey Parrot, and Grey-necked Rockfowl. Through our Future for Gorillas appeal, you have a chance to safeguard their home and positively impact their future"
— Mary McEvoy, Project Manager at World Land Trust
Five reasons why it matters... 
1) To act now: Once a healthy haven of biodiversity, Deng Deng is now facing rapid degradation. The arrival of new communities has led to human encroachment and a rise in poaching, making it vital to secure the corridor now.
2) To act against deforestation in Cameroon: The country currently has one of the highest deforestation rates in Africa. Driven by logging and agriculture, 543,632 acres (220,000 hectares) of forest are lost every year.
3) To keep Deng Deng connected: Linking this national park to the Belabo Council Forest in the south will preserve a crucial gateway, one of the only safe points Deng Deng's wildlife can use to access the broader Congo Basin.
4) To help the home of Gorilla and Chimpanzee: At 96%-plus of shared DNA, these great apes represent a one-of-a-kind connection for humankind. Their longer life cycles mean that individual losses carry major impacts for populations, making their protection essential.
5) To safeguard Pangolin in a year like 2020: Pangolins are the world's most trafficked wild animal. With questions around the links between pangolin trafficking and COVID-19, protecting Deng Deng's two endangered species will not only deliver a conservation win – it will help create a world where it is harder for trafficking to bring a novel virus into human areas.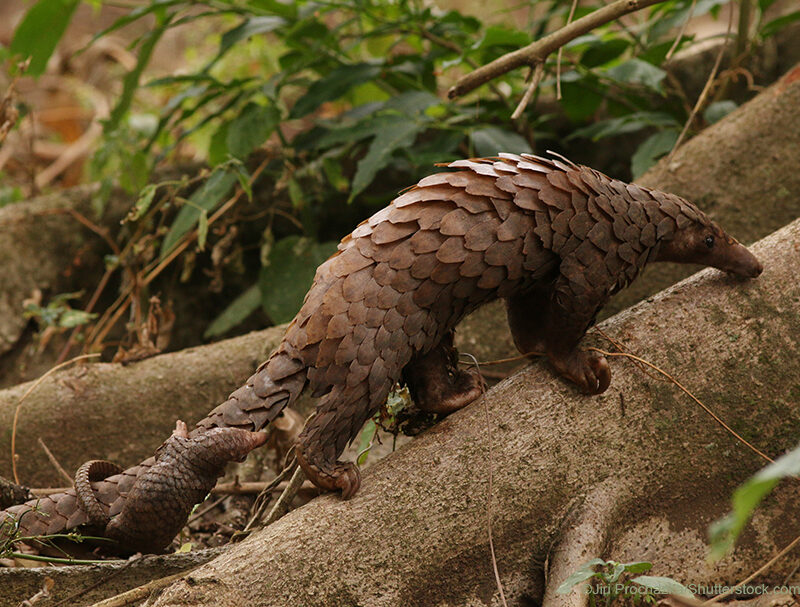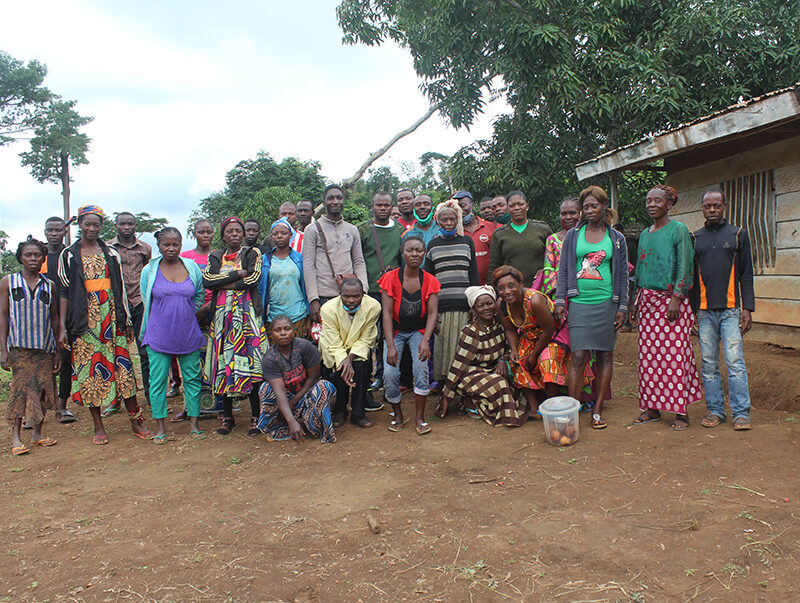 A new corridor to benefit people as well as planet
The Deng Deng-Belabo corridor will be established in an area home to four ethnic groups – Kepere, Bobolis, Pols and Deng Deng – whose cultures and traditions are closely linked with the forest, together with refugees from western Cameroon and Central African Republic.
ERuDeF's conservation approach – community reserves – means your donations will also benefit the people around the protected areas. Our partner will work to promote pig farming, beekeeping and other alternative livelihoods among those forced by hardship to otherwise resort to poaching. Schools will be supported to ensure lives are improved in the long run.
Helping people to help the planet is crucial for forest protection to succeed. Together we can ensure conservation wins the day in Cameroon, and connect Africa's great apes to a future safe from threats!