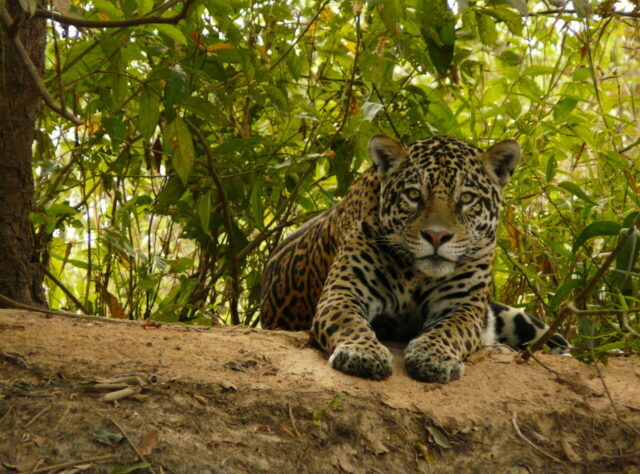 Elusive, iconic, enigmatic – there's never a bad time to celebrate the Jaguar, the Americas' largest cat, but International Jaguar Day is better than any other! Join us as we highlight five World Land Trust (WLT) partners involved in conservation work critical to the survival of Panthera onca – a work that needs your support to succeed.
Jaguars have been central to WLT's history since our very foundation in 1989, when we supported Programme for Belize (PfB) in the acquisition of 110,000 acres that became the Rio Bravo Conservation Management Area. This pioneering concept of land purchase as a means of conservation has produced stellar results around the world, not least in Rio Bravo – PfB's 2020 census found a "widespread, frequent to common" population of at least 65 Jaguars, a "very good" indicator.
And yet despite the local-level success, the Jaguar's broader conservation picture remains challenging. Present across 18 countries, the largest feline in the Americas may retain the largest distribution of all big cats – Puma aside – but deforestation has seen its range halve from what it once was.  
Thankfully, our partners are doing all they can to reverse the decline and protect the Jaguar populations under their care. What follows is a list of five conservation organisations, part of WLT's network, safeguarding the home of the Americas' iconic cat – and five ways you can help them.
Paraguay: Supporting WLT's Wildfire Appeal to save Jaguars from fire
Of all Jaguar-hosting countries WLT partners operate in, Paraguay is where help is most urgently needed at the time of writing. A historic drought, temperatures of 40°C and high winds have combined to bring, this very week, a major blaze to Guyra Paraguay's San Rafael Reserve. While WLT support from earlier this year has allowed our partner to mount an initial response, more help is needed to stop this and future blazes. By donating to our Wildfire Appeal, you can help deliver anti-fire equipment and training to San Rafael, the home of Jaguar and one of South America's last remnants of Atlantic Forest.
Guatemala: Backing WLT's Action Fund to expand Jaguar haven
If Guyra Paraguay is currently battling fire, FUNDAECO has had to contend with the destruction from Hurricane Eta. Staff from WLT's Guatemalan partner have had to juggle incredible humanitarian work to assist storm-hit communities with the continued protection of the reserves they manage, all at a time when economic disruption from the COVID-19 pandemic is triggering a rise in poaching and logging in the forests where Jaguar live. With your help, one of the homes for these cats in Guatemala could grow substantially: donations to our Action Fund will fund purchases to expand the 1,670-acre Laguna Grande Sarstún Reserve, one of Caribbean Guatemala's last remaining areas of tropical lowland and inundated forest.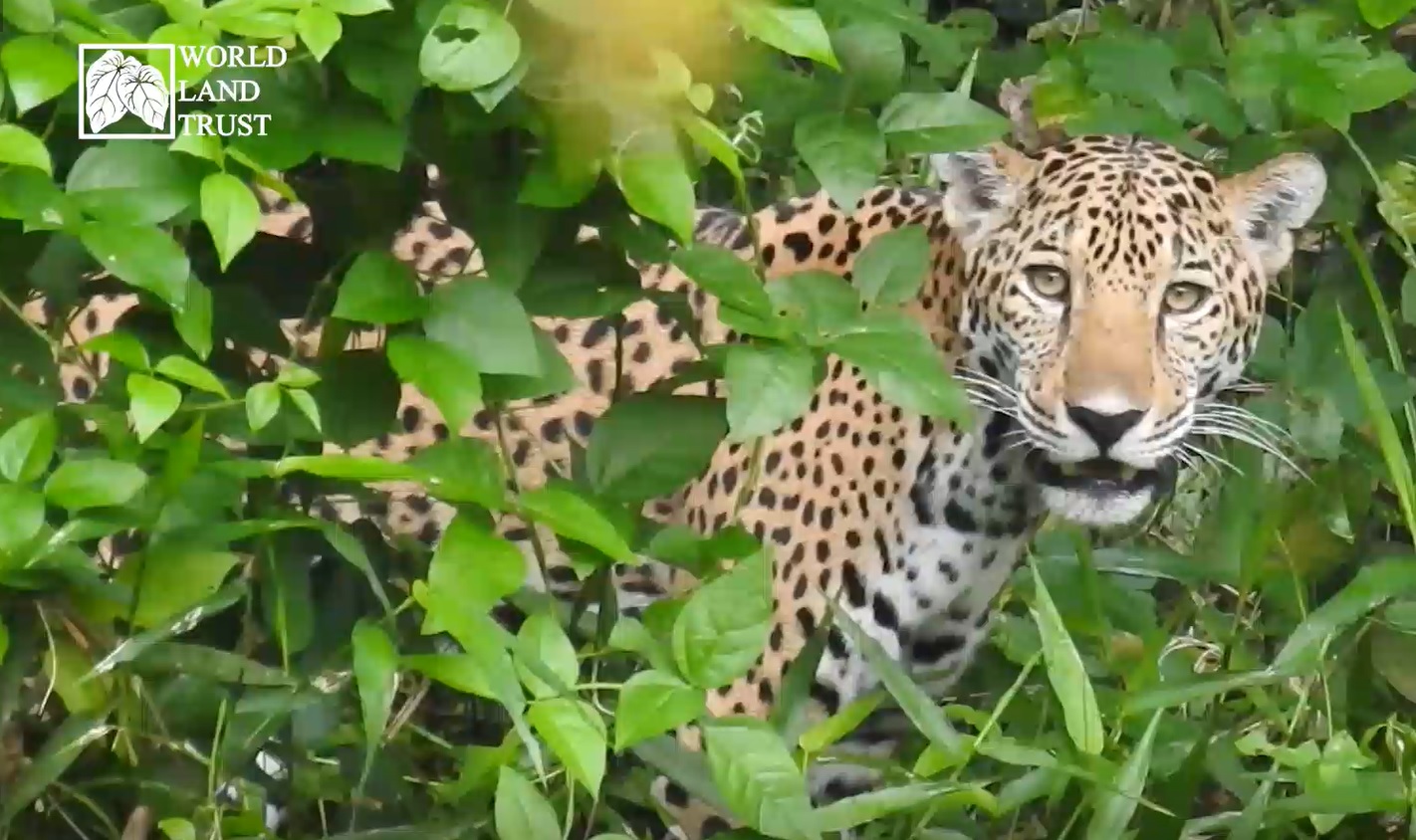 In late August, FUNDAECO shared this amazing footage of a Jaguar at a reserve in Petén, Guatemala, an area where logging and poaching is on the rise. You can watch the video in full here.
Video credit: Francisco Asturias-Archivo / FUNDAECO 
Ecuador: Tree planting and carbon offsetting to safeguard Jaguar home
The 5,164-acre Nangaritza (Maycú) Reserve protects one of the last remaining foothill rainforests of Ecuador's south – a vital sanctuary for the resident Jaguar and endemic species. Aware of the importance of this shrinking transition zone, WLT have backed partner Naturaleza y Cultura Ecuador for years as they connect the existing reserve with nearby community and indigenous areas. At present, you can assist our reforestation efforts in this important wildlife corridor by offsetting your carbon emissions through our Carbon Balanced programme, or funding tree planting through our dedicated scheme – which means you can contribute to the restoration of this ecosystem for as little as £5!
Argentina: Funding rangers to keep crucial Jaguar corridor safe
El Pantanoso Reserve, managed by WLT partner Fundación Biodiversidad-Argentina (FBA), has been identified as a crucial ecological corridor for the Jaguar. Part of the Yungas ecoregion – which hosts the largest uninterrupted stretch of Jaguar habitat in Argentina – the 10,903-acre reserve keeps these cats safe from hunters, with at least one ranger funded by our Keepers of the Wild programme to guard over El Pantanoso and its biodiversity. Without FBA's rangers, the roads of El Pantanoso would degrade, poachers and loggers would have free reign, species would go unmonitored, and the health of the ecosystem would suffer… but your donations have the power to prevent that!
Mexico: Donating to Buy an Acre to protect world's northernmost Jaguar
In Mexico's Sonora State, the Jaguar del Norte Reserve of WLT partner Naturalia protects the world's most northerly Jaguar population. Established in 2004, the reserve has grown to safeguard 50,000 acres of rugged Sierra Madre foothills and could become even bigger with your help – WLT are supporting Naturalia to add 4,000 new acres to Jaguar del Norte by purchasing two new properties. WLT are the original Buy an Acre charity and your donations to our programme would support a plan critical to the Jaguar of Mexico – a country where fewer than 4,000 of these mighty cats survive today.
Jaguars have remained a symbolic part of WLT's work since its very start – today, our partners work in 12 of the 18 countries where Panthera onca is present. Against a backdrop of pandemic restrictions and climate-driven fires and floods, donations to our Action Fund will ensure we can bring help wherever and whenever the Jaguar needs it most.
These mighty cats have held a special place in the consciousness of the Americas for millennia – with your help, they can have a safe future for years to come!