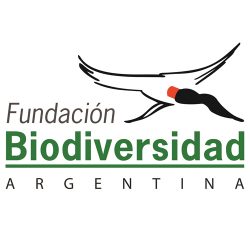 Fundación Biodiversidad-Argentina
Organisation's aim: The mission of Fundación Biodiversidad-Argentina (FBA) is to promote, carry out and disseminate research, education and communication related to the conservation of Argentina's biodiversity and to safeguard the country's natural resources.
Partner History
FBA was established in 2000, as a result of the enthusiasm and willingness of people who share the same views on how to face the challenges of biodiversity conservation and sustainable development. Its staff are qualified professionals with a range of skills in wildlife management and ecosystem conservation. The organisation is recognised both nationally and internationally for its expertise.
Partnership with WLT
FBA submitted a proposal for land purchase to World Land Trust (WLT) in 2011 and John Burton (WLT Chief Executive) visited the proposed area later that year. Although this project did not go ahead, WLT and FBA stayed in close contact.
In 2012, WLT contacted FBA for advice on developing a management plan, which led to FBA becoming an official WLT programme partner. FBA's first collaborative project with WLT involved writing a conservation plan for the Emerald Green Corridor, Misiones, and FBA is continuing to support conservation activities in Misiones.
In 2014, FBA advised WLT that a property in the Yungas forest of northern Argentina had come on the market. The property, El Pantanoso, is strategically important because it forms a corridor between Calilegua National Park to its south and Estancia Urundel, a large tract of contiguous forest to its north. Since then WLT has been raising funds to purchase and protect El Pantanoso in partnership with FBA.
Other projects and activities
Working with local communities to successfully develop a management plan for sustainable use of the Yellow Anaconda;
Regulating the trade and promoting sustainable use of the hardwood species Bulnesia sarmientoi;
Promoting the sustainable use of Llama, Alpaca, Guanaco and Vicúna through the Camelid Programme;
Management of 4,500 hectares of Yungas forest as a private nature reserve;
Training for people on biodiversity management, creating links between different public bodies and institutions;
Education and awareness raising campaigns, such as preventing the Ayui Dam construction and Project BIO that links art and environmental education.
Contact Details
President: Obdulio Menghi
Address:
Suipacha 1311, Piso 3
Buenos Aires
Argentina
Website: www.biodiv.org.ar