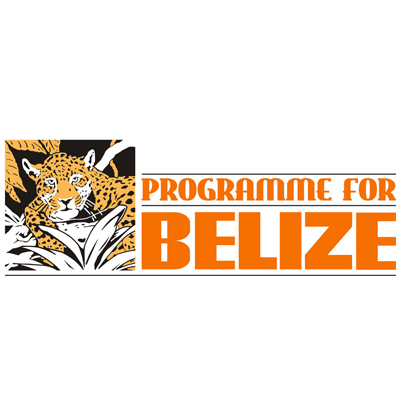 Programme for Belize
Organisation's aim: To promote the conservation of Belize's natural heritage and the sustainable use of the forest's resources.
Partner History
Programme for Belize (PfB) first came into being when the Massachusetts Audubon Society funded a start-up grant to save a region of tropical forests about to be cleared for agriculture. World Land Trust was set up to raise funds for this project, and provided additional funding towards securing the Rio Bravo Conservation Management Area.
Partnership with WLT
WLT's original purpose was to raise funds to purchase land through Programme for Belize, to create the Rio Bravo Conservation Management Area. The Buy an Acre concept was born. Working with overseas project partners has become WLT's model for effective conservation.
With support from newly-formed World Land Trust (itself also known at that time as Programme for Belize), PfB was able to save 110,000 acres of forest that would otherwise have made way for Mennonite agriculture. Since then the protected area has increased in size with the addition of buffer zones, and PfB now owns all the protected land. WLT remains in close contact with Programme for Belize, and provided them with emergency funding in 2016 after their reserves and offices suffered hurricane damage.
Other projects and activities
Running two field stations for ecotourism and scientific research: La Milpa and Hill Bank Field Stations;
Sustainable management of many projects, including ecotourism, sustainable timber extraction, carbon sequestration, agroforestry and extraction of non-timber products;
Environmental education;
Professional training;
Raising environmental awareness.
Awards and Achievements
2000: The 'Ecotourism Showcase 2000 Award' at the Non-Profits in Travel Conference: awarded for demonstrating how ecotourism can be used as a tool for sustainable conservation management
2002: Honourable mention in the 'World Legacy Awards Destination Stewardship Category': for their protection of the natural and cultural heritage of the Rio Bravo Conservation and Management Area
2007:  'Tourism for Tomorrow' Award from British Airways: awarded for their innovative approach to ecotourism;
2008: 'Educational Institution of the Year': awarded in conjunction with the eighth National Tourism Awards Ceremony. In 2008 the La Milpa Field Station also became a member of the Eco-Index of Sustainable Tourism