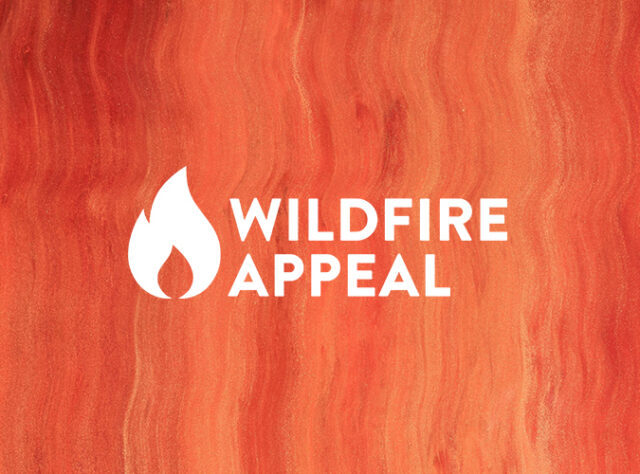 Fires happen.
World Land Trust launch Wildfire Appeal to assist reserves facing 2020's ruthless fire season.

A year ago, news headlines were full of what was happening to the Amazon Rainforest, ablaze and burning on a scale that seemed inconceivable. Yet throughout June 2020, the Amazon Rainforest had nearly twenty per cent more fires  than it did in June last year – a terrifying prospect when we think back to the terrible impact of the fires in 2019. What's more, the focus on the Amazon in 2019 is only part of the story – in reality, few places on Earth do not have a fire season. World Land Trust's new Wildfire Appeal will support efforts from our partners to plan and prepare for the fire season and protect the critical reserves they manage, raising £250,000 with a match pot of £50,000 already committed by generous supporters.
As Jonathan Barnard, WLT CEO says, "Many fabulous local NGOs and communities already protect the forests around the world, and we are so thankful for their efforts. But they are facing ever-greater challenges year on year due to the changes in climate. We can't sit by and watch these organisations struggle, and we – as always – must focus on helping these local conservation heroes." Fire reports to WLT are already happening, with many more expected, with no discrimination when it comes to regions affected. In 2017, Foundation for the Preservation of Wildlife and Cultural Assets (FPWC), tackled a blaze that spread from the neighbouring Khosrov State Reserve into the WLT supported Caucasus Wildlife Reserve.
In the same year, over half of Estancia la Esperanza, the Ranch of Hopes, managed by Fundación Patagonia Natural (FPN) in Patagonia was damaged by a wildfire which whipped through the reserve helped by the high winds of the region. Although the coastal steppe's vegetation has recovered well, the fate of many species, especially Guanaco, is yet to improve. Meanwhile, last year, as the fires razed the Amazon Rainforest, reserves in Bolivia and Paraguay were affected by wildfire, with a high loss of animal life as well as destroyed vegetation.
These regions, and the species that live there, are at just as much risk of disappearing as those the media highlight in the Amazon. The habitat's WLT partners protect are rare; sometimes even the last remaining example of such habitat.
It is not unusual to start hearing reports from partners about fires in mid-spring – and this year they certainly began coming in earlier than previous years. Although they first reported a fire in April, Grupo Ecológico Sierra Gorda (GESG), our partner in Mexico, is a wonderful example of what happens when you are prepared. Education, resources and community support came together to fight fires as they happened, ensuring that they could not spread, however deep in the reserve the flames were spotted. Similar reports soon followed from FUNDAECO in Guatemala and Corozal Sustainable Future Initiative (CSFI) in Belize. These may have been the first reports of this year, but they won't be the last.
So, what can we do to help fight wildfires?
Sometimes it feels like there must be a better solution than money, but when it comes to protecting the environment and communities from wildfire, money is one of the most potent tools we have. It can fund education and training for rangers – and employ those rangers too. It can provide our conservation partners with the right equipment so that they can create fire breaks or encourage community engagement and further training so that there are more hands available to tackle fire outbreaks. It can fund intervention and management measures so that areas can be protected by building fire breaks and alarm systems so that at the first hint of flames, it's not too late to stop the fire from spreading. So money really can be the difference between a scorched landscape and a saved wildlife haven.
Fires are inevitable; but their impacts are not. Help us to stay ahead of the flames.
A donation to the WLT Wildfire Appeal will enable our partners to provide training for rangers and essential equipment to provide a better outcome for nature reserves around the world.
Support us on our mission to fight forest fires around the world by donating to our Wildfire Appeal today.