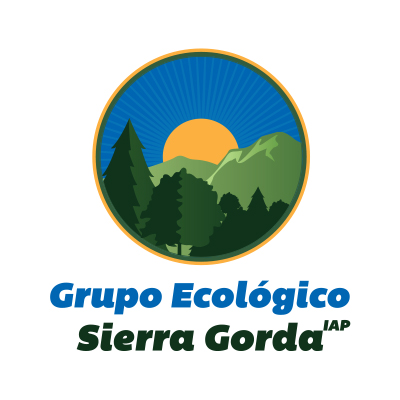 Grupo Ecológico Sierra Gorda
Mission
To conserve biodiversity and promote sustainable management of natural resources within Sierra Gorda Biosphere Reserve, in central Mexico.
History
A small group of local residents formed the Grupo Ecológico Sierra Gorda (GESG) in 1987 for the protection and preservation of the Sierra Gorda Biosphere Reserve, located within the Eastern Sierra Madre mountain range. GESG has over 36 years of experience in developing programmes in environmental education, habitat restoration, training, and management of natural resources.
Partnership with WLT
In 2006, Grupo Ecológico Sierra Gorda attended the partners' symposium in the Netherlands and were introduced to World Land Trust (WLT) as a potential partner in Mexico. After a site visit to investigate the feasibility of Carbon Balanced projects in the area, WLT and GESG became official partners in 2007.
WLT supports GESG with land purchase funding so they can increase their network of reserves (currently covering 7487 ha of temperate, cloud and tropical forests) within the Sierra Gorda Biosphere Reserve. Since 2005, GESG has also been running its own carbon sequestration programme in the Sierra Gorda Biosphere Reserve and WLT contributed to this in 2007 by purchasing carbon offsets for its Carbon Balanced programme. Currently, we are operating two CO2 projects with the full WLT support; "Ensuring connectivity among the network of private nature reserves in the Sierra Gorda" protecting additional 2500 ha of forests and "Biodiverse Carbon in Xilitla, San Luís Potosí", with 4710 ha in the neighboring state.
In addition, WLT supports the on-going protection of Sierra Gorda by funding rangers through the Keepers of the Wild appeal and a fire brigade as part of the CO2 projects.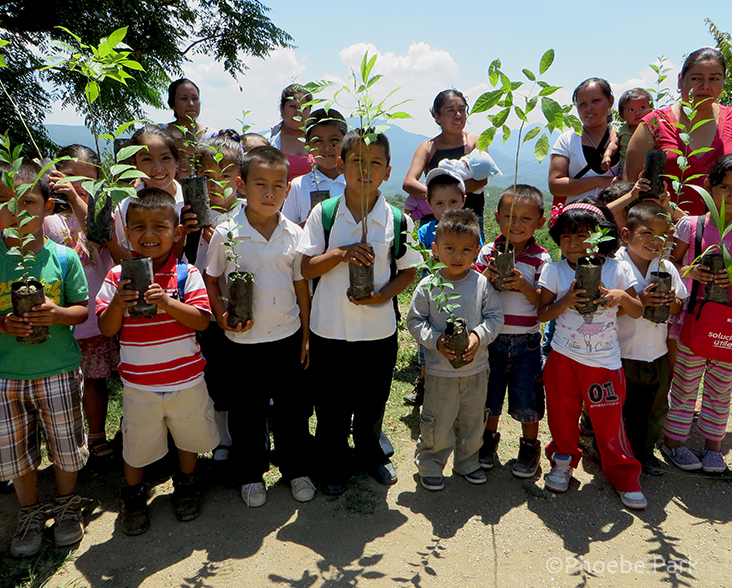 Other Activities
Running an environmental education programme, including school presentations, tours, craft workshops, and community work days
Online workshops and a diploma for teachers
Didactic tools for climate change adaptation
Regeneration and watershed protection
Holistic and regenerative farm management
Community projects, such as recycling supporting and strengthening 8 recycling micro-entrepreneurs, working in close coordination with the local Counties
Aromatic herbs management and community empowerment in the semidesert
Helping local women develop their skills and businesses
Running ecotourism to generate a sustainable income for local entrepreneurs
Climate change adaptation- 80 rain water catchment tanks in strategic communities
Public policies development in the State of Querétaro Government- Sello Querétaro, a CO2 tax to car owners and companies based within the State
Water treatment new projects along with the State Water Comission
Awards and Achievements
Throughout their history, GESG have won many awards. See below to find out more.
Noviembre 2022. Martha Isabel "Pati" Ruiz Corzo ganadora del Premio Música México para la Transformación Social. Feria Internacional de Música Guadalajara 2022.

Octubre 2022. Ganadores del Grand Prize GLP Films. Primer Concurso de Relatos de Sostenibilidad – Categoría "Naturaleza y Conservación".

Julio 2022. Finalistas de Keeling Curve Prize 2022.

23 de julio de 2021. Premio Ecuatorial 2021 a Grupo Ecológico Sierra Gorda IAP. Programa de las Naciones Unidas para el Desarrollo (PNUD) y la Iniciativa Ecuatorial.

Abril 2021. Martha Isabel Ruiz Corzo from Mexico One World Award Winner 2021
Diciembre de 2020. Global Citizen Prize: México's Hero Award.

17 de octubre de 2020. Premio Skål de Turismo Sostenible 2020 en la categoría de Naturaleza y Biodiversidad.

15 de junio de 2019. Premio Xochitla. VI Edición. Por su liderazgo en materia de conservación de la riqueza natural y desarrollo sustentable.

20 de diciembre de 2018. La Reserva de la Biósfera Sierra Gorda es reconocida como Sustainable Destinations Top 100.

Premio Innovadores de América 2018 en la Categoría "Desarrollo Social".

17 de enero de 2018. Segundo lugar en la categoría Non – Governmental Organizations del 14th UNWTO Awards (United Nations World Tourism Organization) for Innovation in Tourism, ceremonia celebrada en Madrid, España, como parte de la Feria Internacional de Turismo 2018.

27 de septiembre de 2016. La Reserva de la Biósfera Sierra Gorda es reconocida como Sustainable Destinations Top 100.

World Legacy Awards, National Geographic, Primer Lugar en la categoría de Conserving the Natural World.

Premio a la Ética Ecológica, Asociación Española de Educación Ambiental

Premio Wangari Maathai 2014 de la Asociación de Colaboración en Materia de Bosques (ACB)

Reconocimiento por labor en recarga de cuencas hidrográficas por la Fundación Gonzalo Río Arronte, I.A.P.

Validación como Early Adopter por GSTC (Global Sustainable Tourism Council)

Energy Globe Awards por el proyecto "Strengthened watershed recharge areas and food sovereignty", Parlamento Europeo.

Premio Campeones de la Tierra 2013, categoría Inspiración y Acción, del Programa de las Naciones Unidas para el Medio Ambiente (PNUMA)

Mención Honorífica en el Premio Forest Heroes 2012-2013 del Foro para Bosques de Naciones Unidas
Premio To Do! 2013 Concurso Internacional de Turismo Socialmente Responsable – apoyado por Compromiso Global / Ministerio Federal Alemán para la Cooperación y el Desarrollo Económico (BMZ).

Finalista del Condé Nast Traveler, World Savers Awards

Medalla de Honor al Mérito Ecológico, LVII Legislatura del Estado de Querétaro– Roberto Pedraza Ruiz

Premio Estatal de la Juventud 2012, Protección al ambiente con la Red Nacional de Ecoclubes

Premio National Geographic Society/Buffet al Liderazgo para la Conservación en América Latina.

Premio "Blue Marble" por la Adventure Trade Travel Association.

Finalista al premio Medioambiental de la Traveler's Magazine, Editorial CondéNast.

Progreso Network reconoció al Proyecto Sierra Gorda por su estrategia de desarrollo comunitario y la promoción de sus productos como la mejor experiencia del año.

Geoturism Challenge, National Geographic-FOMIN BID para Latinoamérica

Fundación Social Compartir, premió al Grupo Ecológico por su Programa de Educación Ambiental.

Global Development Marketplace, del Banco Mundial, "Reducción del impacto de ganadería sobre biodiversidad mediante pagos por servicios ambientales y ganadería intensiva ".

Rio Tinto Alcan Prize para la Sustentabilidad, GESGIAP, finalista.

La SEMARNAT y la COPARMEX, reconocieron al Programa de Saneamiento Comunitario y su estrategia de manejo de residuos sólidos.

El Consejo de la Agenda Global en Biodiversidad y Ecosistemas Degradados del Foro Económico Mundial, reconoció a Martha Ruiz Corzo como miembro activo.

La Fundación BBVA premió a GESGIAP, como la Mejor Actuación en Conservación de la Biodiversidad en América Latina, Madrid.

Partners in Flight/American Birding Association reconoció a Martha Ruiz Corzo por su contribución a la conservación de las aves.

Premio Energy Globe para la Sustentabilidad. a nivel nacional en la categoría "Tierra" por el proyecto "Desarrollo de Productos Ecosistémicos".

Premio Energy Globe para la Sustentabilidad a nivel nacional en la categoría "Juventud" con el proyecto "Educación Ambiental Comunitaria en la Reserva de la Biosfera Sierra Gorda".

Finalista del Japanese Prize for Most Innovative Development Project del Global Development Network.

Ganador del Premio Turismo para el Mañana, categoría Destinos del World Travel & Tourism Council

Finalista del Premio VISIONARIS UBS al emprendedor social, otorgado por el Banco UBS, Suiza.

Estudio de caso, para "Capacidad 21" del Programa de las Naciones Unidas para el Desarrollo en su publicación "Caminos a la Sustentabilidad"

La International Union for the Conservation of Nature (IUCN), nombra miembro número 1000 al GESGIAP.
Recibe el Premio Razón de Ser de la Fundación Merced.

GESGIAP logra que la Sierra Gorda sea reconocida como un "Área de Importancia para la Conservación de las Aves en México" mediante CIPAMEX y BirdLife International.

Martha Isabel Ruiz Corzo recibe el Premio a Servicios Distinguidos de la Sociedad para la Conservación Biológica y se convierte en miembro distinguido de Forest Trends.

Se consigue el nombramiento de Sitio Ramsar para la Presa Jalpan.

Recibe el Premio Green Apple Award del Reino Unido

Fue seleccionado junto con otras 19 organizaciones por "Las mejores prácticas sociales" de FORD-INDESOL para la sistematización y proyección de los aportes de la sociedad civil al desarrollo local.

Su miembro fundador Martha Ruiz Corzo, recibe el Rolex Prize for Enterprise por su liderazgo en el GESG.

La Fundación Schwab reconoce al GESGIAP como "Movimiento Social Sobresaliente".

GESGIAP, en coordinación con SEMARNAT – CONANP y la representación local del PNUD, logra la aprobación del proyecto de escala completa "Protección de la Biodiversidad en la Reserva de la Biosfera Sierra Gorda" con fondos del GEF por un monto de 6.7 millones de dólares y una duración de 7 años.

Por la estrategia puesta en marcha por el GESGIAP, su entonces presidenta fue seleccionada por la Fundación ASHOKA como becaria por su capacidad de emprendimiento social.

Como consecuencia del camino iniciado por la Fundación Ashoka y del reconocimiento a su estrategia de conservación, la experiencia del GESGIAP fue incluida por la Fundación Schwab en un pequeño grupo de proyectos de emprendedores sociales que participó en una reunión de trabajo en Ginebra, Suiza, y ediciones subsecuentes del Foro Económico Mundial.

"El Plan de Manejo de la Reserva de la Biosfera Sierra Gorda" integrado por el GESGIAP es aprobado y presentado por el presidente Ernesto Zedillo.

"Primer Premio en Conservación" otorgado por la compañía Ford México.

Reconocido por Pfizer Global Manufacturing por su labor para generaciones futuras.

"Premio al Mérito Ecológico" otorgado por la SEMARNAP en la categoría "Sector Social".

Martha Ruiz Corzo, fundadora del GESG es nombrada Ashoka Fellow.

Se obtiene el Premio "Eugenio Garza Sada" del Instituto Tecnológico y de Estudios Superiores de Monterrey.

"Premio al Mérito Ecológico" otorgado por la SEMARNAP.

El Premio Estatal de Ecología es otorgado por el Gobierno del Estado de Querétaro.
Contact Details
CEO/Executive Director: Martha Isabel Ruiz Corzo
Website: sierragorda.net