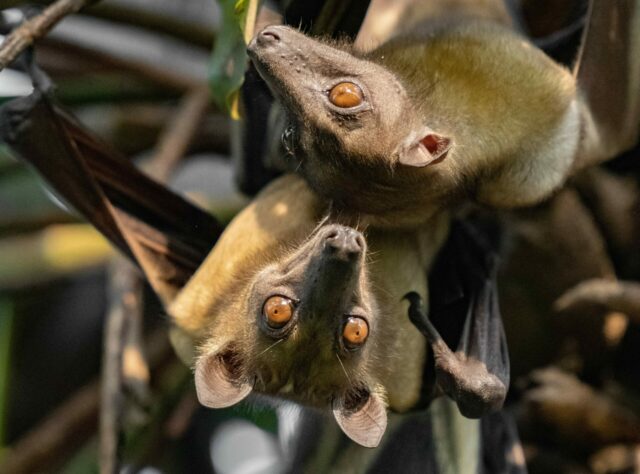 The last surviving elephant population in the Upper Congo system, the largest mammal migration on Earth – all of that and more is safer today, thanks in part to Action Fund supporters. Your donations have helped to give something of incalculable value to Zambia's Kasanka National Park: a court order enforcing an immediate, temporary stop to recent forest clearance around the park, and precious time for our partner Kasanka Trust to mount a legal battle to defend this biodiversity gem of southern Africa.
As Kasanka Trust was pleased to report (see here to read their press release in full), earlier this year the Zambian High Court in Lusaka ordered two firms (Lake Agro Industries and Gulf Adventures Limited) to halt with immediate effect all destruction of forests, cultivation of land and any other development activities in and around the Kasanka National Park and Kafinda Game Management Area (GMA).
Issued on 25 January 2022, the High Court order represents a significant win for Kasanka Trust. Together with the Mapepala and Nabowa Community Forest Management Groups (CFMG), the World Land Trust (WLT) partner has spent over two years denouncing the two firms in question for clearing forest in the Kafinda GMA, despite repeated stop orders from state departments. In 2021 and with help from Action Fund donations, they filed for an immediate injunction – which has now been granted.
Although not permanent, the injunction will apply until the overall court process is complete. For as long as the case is ongoing – Kasanka Trust estimates this could take from one to three years – the two firms will be forced to cease all development activities such as forest clearance and farming. The injunction allowed them in principle to take water from the Luwombwa River within limits prescribed in a water permit from Zambia's Water Resources Management Authority, but such permit expired last October.
James Mwanza, General Manager of Kasanka Trust, said the High Court ruling was cause for celebration. "For too long, some of Zambia's most important habitats, including Kasanka, have been threatened by the illegal activities of private companies with no consideration of the adverse effect this has had on local communities which depend on the land," James said, adding: "The Court's ruling strengthens our continued efforts to protect the environment."
"This is such significant news for Kasanka National Park," said Mary McEvoy, WLT Project Manager and the coordinator of WLT conservation projects alongside African partners. "We've been funding conservation at Kasanka since 2018, and these instances of forest clearance were taking place in a Community Forest Management Area (CFMA) we had helped to fund. We know that communities have been campaigning for years to stop the destruction of habitats by these firms, and this new injunction will offer Kasanka's defenders some breathing space to secure a firm, final court order."
Check out the footage above to see Kasanka's famous bat population in flight.
Latest Action Fund milestone after years of conservation support
In a world of ever-changing threats, WLT partners must be prepared to guard their reserves against the unexpected – and this is where the Action Fund comes in.
At Kasanka, where local threats like deforestation combine with a climate crisis that is being felt worldwide, supporters of our programme have remained a staunch part of conservation efforts. Since 2019, donations have supported the declaration of around 103,000 acres (42,000 ha) across six CFMAs, the enlisting of nine community scouts to join 30+ others, crucial fire management work, a new pontoon, and more. In 2022, our partner plans to declare an incredible 192,000 acres (78,000 ha) of new CFMAs at Kafinda, making the recent injunction all the more crucial.
As Mary points out, the tireless work by Kasanka Trust to keep these habitats safe is benefiting incredible life. Kasanka is not only home to what is thought to be the last surviving population of African Savanna Elephant in the Upper Congo system. It is also where 10 million Straw-coloured Fruit Bats gather every year – the largest mammal migration on Earth – and where 480 bird species and 110+ mammal species, like the Sitatunga antelope, can be spotted across the miombo woodland, swampland and other habitats.
"Ending deforestation in this big ring all around Kasanka National Park is crucial for wildlife connectivity. Fruit bats, antelopes and others don't confine themselves to any single protected area – they forage in large spaces and need a whole landscape to thrive," Mary said, adding: "This is precisely what could be safeguarded if the Zambian courts follow the temporary injunction on these firms' activities with a final ban. All of us at WLT hope for that outcome, and we will continue to add our voice to Kasanka Trust's in the protection of what is a biodiversity gem of Africa."
Habitat destruction could have continued around Kasanka National Park this year but because of Action Fund supporters, the clearance of these precious habitats must now stop. From us and our partner Kasanka Trust, thank you.
We've bought this natural gem of Zambia some time but the fight is not over. A court case is expected to begin over the next few months, and Kasanka Trust will be needing our support. There is much you can do, from spreading the word by sharing this news online with the #savekasanka hashtag, to donating here to help cover Kasanka Trust's legal costs.
And there is a chance to go further, not only for this protected area of Zambia but also others around the world. Action Fund supporters have already made a difference for Kasanka and you could join them – donating to our programme or giving regularly as a WLT Friend so that our partners can be ready to stop the next conservation emergency!