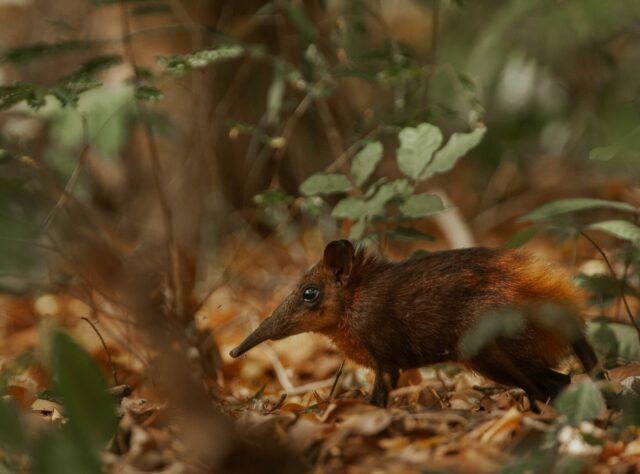 In 2019, supporters of World Land Trust (WLT) came together to save habitat in the highly threatened Dakatcha Woodland, not far from the Kenyan coastline. The trees and thickets here, part of a critical biodiversity hotspot, harbour endangered wildlife like the Sokoke Scops Owl and Clarke's Weaver. These fascinating birds have now been offered another reprieve: a reserve managed by WLT partner A Rocha Kenya (ARK) has increased in size – by two and a half times!
The new land placed under protection has brought the A Rocha Kenya Dakatcha Reserve from 1,517 acres (613 ha) in September 2020 to 3,797 acres (1,536 ha) by November 2021. Funded in part by the WLT Action Fund and a host of other organisations (see bottom of this story for the full list), this significant achievement represents a continuation of the work we began elsewhere in Dakatcha in 2019, when Buy an Acre supporters raised funds to expand Nature Kenya (NK)'s Kamale Kilifi Weaver Reserve by 810 acres (327 ha).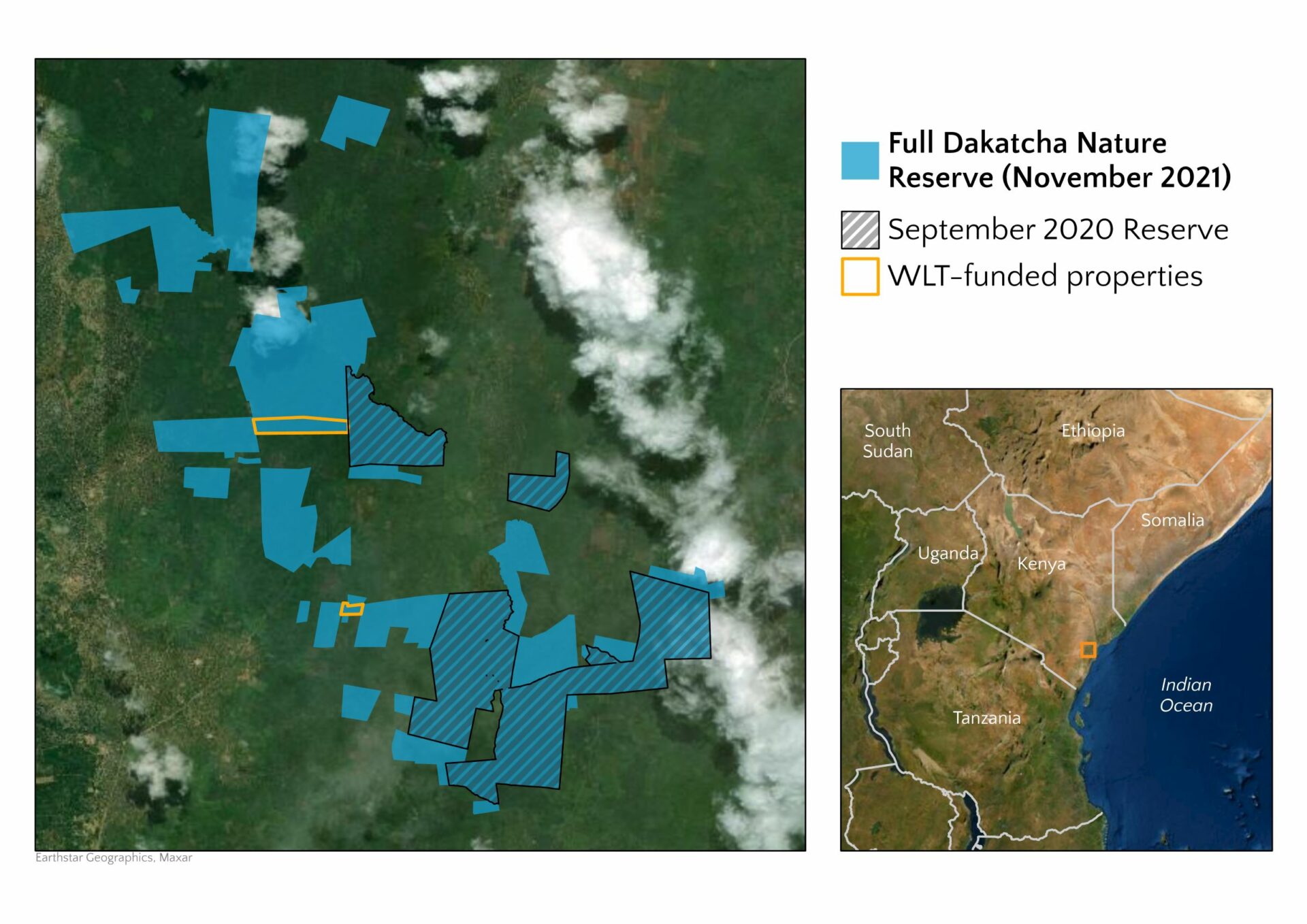 In such a fragile and highly threatened landscape like Dakatcha – 50% of which has already been converted to farms or pasture – the future now looks much more promising thanks to the excellent work of both NK and ARK. These two WLT partners work collaboratively to influence policy here and share lessons learned regarding effective conservation of the landscape.
The latest report from ARK brings much positive news. Healthy numbers of flagship species including the Sokoke Scops Owl, the Sokoke Pipit (a small passerine bird) and the Golden-rumped Elephant Shrew have all been documented within the Dakatcha Reserve. Both birds are globally Endangered and restricted to just a few small areas in Kenya and Tanzania, while the elephant shrew – also known as a Sengi – is endemic to coastal Kenya.
All three species are highly dependent on both the reserve and the adjacent areas of woodland that are yet to receive official protection. Securing these areas – "filling in the gaps" between disconnected parts of the reserve – is one of ARK's top priorities. A contiguous protected habitat will be of great benefit to Dakatcha's rare wildlife trio, just a few thousand of which remain in the wild.
Dakatcha is part of the same biodiversity hotspot, the Coastal Forests of Eastern Africa, that featured in our successful Tanzania appeal last year. 90% of these forests have already been lost, and if we do not act to save this disappearing habitat, we risk losing a wide variety of species. In total, ARK's biodiversity surveys and camera traps have recorded 28 mammal species, 136 butterfly species, 176 bird species and 299 tree species over the last two years.
New scouts so that conservation benefits local people too
One of the most important developments at Dakatcha in recent months has been ARK's recruitment of six scouts from local communities.
The main threats facing Dakatcha are land-use changes driven by the people who live here, mainly rapid, low-grade agricultural expansion and the burning of trees for charcoal (a source of fuel). ARK work closely with these communities to encourage a sustainable way of life and the protection of their local environment; goals which the new scouts have been instrumental in advancing.
ARK's scouts conduct patrols and keep watch for signs of illegal poaching, snaring and logging, but their engagement with communities is perhaps the most important part of their role. Since the scouts began a dialogue with local communities, raising awareness about the unique nature of Dakatcha and the threats it faces, charcoal burning has completely stopped within the reserve. With fewer people passing the reserve's boundaries, ARK have also noticed increased sightings of Golden-rumped Elephant Shrew and larger mammals like Bushbuck.
The work of the scouts is just one way in which ARK have been building long-term relationships with the communities of Dakatcha. Our partner tells us that churches have served as another "gateway" to this goal, where the teaching of farming methods and the importance of conserving life on Earth has been "warmly welcomed". As the wildlife here travels between protected and unprotected areas, encouraging sustainable land-use in the wider landscape is paramount. Local authorities have also been supportive of ARK's reserve initiative – particularly important as Dakatcha receives no official protection from the Kenyan government.
The 2021 expansion of the A Rocha Kenya Dakatcha Reserve was achieved thanks to donations from WLT; A.G. Leventis Foundation; A.P. Leventis Foundation; Bob Scott Memorial Fund; CARU Containers; Eden Wildlife Trust; IUCN Netherlands; Lordship Africa; and Rainforest Trust.
The Dakatcha Woodland is one of the most threatened forest regions in the world. Over the past year, land prices have risen threefold as the demand for charcoal and agricultural land soars.
Though depleted, Dakatcha is still home to some 13 IUCN Red List species and the only known nesting site of the Endangered Clarke's Weaver. It is vital that we protect the forest we have left, before it's too late.
In the coming months, we'll be sharing information about our next project in Dakatcha. With your support, we can preserve more of this precious landscape while supporting sustainable livelihoods for the people who live here.
The positive news you read in this article was made possible in part by the Action Fund. If you'd like to support urgent conservation projects around the world wherever and whenever they're most needed, please help us by making a donation.