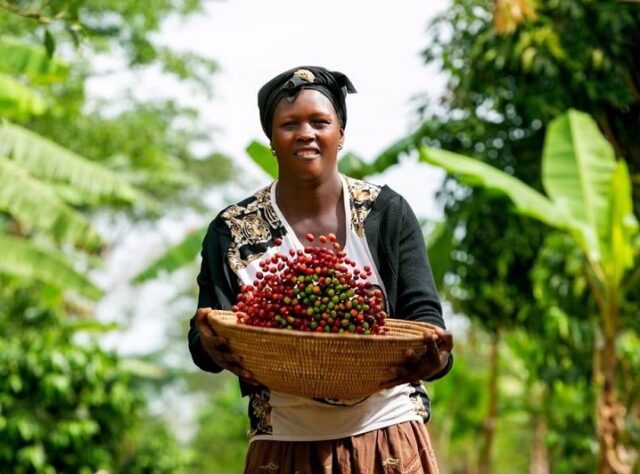 Elephants, lions, leopards, endemic primates, migratory birds, tiny chameleons – their home is now safe from deforestation thanks to the supporters of our 'Saving Tanzania's Coastal Forests' appeal, and it wouldn't have been possible without Puro. In this interview, Andy Orchard from the fairtrade coffee brand explains why they decided to make a pivotal contribution towards the creation of 10 reserves – why the success of our appeal in support of Tanzania Forest Conservation Group (TFCG)'s plan lights a path for humanity to relearn our bond with nature.
---
What convinced Puro to become a central supporter of this project in Tanzania?
For long have we awaited the opportunity to express gratitude to the lands of Africa, the continental birthplace of coffee. Naturally we feel drawn to honour nature's lessons of harmonious exchange and interconnectedness, seemingly forgotten by so many. In the act of receiving Robusta coffee from Tanzania, we seek to reciprocate in our typical fashion, through the creation of nature reserves, ever mindful that balanced environments create bountiful harvests.
What was your reaction when you learned that the appeal had succeeded, and funds had been raised in the space of a month for our partner TFCG to create 10 reserves?
It came as no surprise to learn this campaign was fully funded within such a short space of time. World Land Trust has an active, growing and strong supporter base and Sir David Attenborough, your patron, continues to work tirelessly to raise awareness and consciousness for conservation and climate. Naturally more and more people are now feeling moved to play their part; the alarm bell has been rung and we are now all called to respond. It's a privilege to sit in such good company, participating in positive change.
What was at stake at Tanzania's coastal forests, why was intervention necessary?
The plant-based growth industries of nuts and seeds offer hope and new income streams to land owners, but in the race to quickly cash in and match supply with demand, nature suffers. Many have identified the need to restore nature's boundaries and this intervention is in natural alignment with just that; designating space for nature to be wild, whilst creating more sustainable methods of income generation for local communities.
Local people lie at the heart of TFCG's plan. Communities of the Rondo Plateau will be the ones deciding where the reserves are created and will be assisted by our partner to embrace sustainable livelihoods. Why do you think this approach is important in a conservation project?
I have witnessed first-hand the incredible efforts of World Land Trust partner NGOs in skillfully traversing what is remarkably delicate terrain, aligning community interests with conservation interests. I believe that the coming together of mindful communities like these could create a butterfly effect that ushers in a new era of decision-making, one far and away from those made in central city-bound locations – by those no longer in tune with the natural world. If the very people that inhabit the land are not empowered then projects of this kind simply will not succeed; it's akin to swimming against the tide. The best custodians of land are undoubtedly the ones who live there.
Scientists tell us we've only got this decade to stop catastrophic biodiversity loss and climate change. In these momentous times for people and planet, does this project to save Tanzania's coastal forests give you cause for hope?
They say everyone makes mistakes; that's why pencils have rubbers on the end. Humankind's collective rubber has been eroded and we are now at the stage of grating metal against page. The environmental degradation of these Tanzanian coastal forests is perhaps symptomatic of what is going on elsewhere, but the iconic faces of Lion, Leopard and Elephant certainly give greater motive to unite, to change, to progress.
At play in this area of Tanzania were numerous cause and effects, but ultimately destructive and intensive monoculture does not work. And it does not work because it violates the laws of nature. So let's relearn nature. Let's rediscover humanity's true place – within nature, not overseeing nature. Let's work together to support sustainability. Let's pay fair prices for fair farming. And let's move into a new era of cooperation over competition.
Moving beyond the borders of Tanzania, I might express my cause for hope as humanity's collective realisation of an African term; Ubuntu – I am because we are.
The countless WLT supporters who threw their weight behind our 'Saving Tanzania's Coastal Forests' appeal handed a lifeline to a threatened landscape, and they did so alongside Puro.
The intervention by the fairtrade coffee brand in support of TFCG's plan for 10 reserves was decisive in reaching (and exceeding) our campaign's target – and now Lindi District's elephants, lions, leopards and others can enjoy a safer future, a conservation effort led by local people.
From our partner and us, thank you to Puro and all other supporters of our appeal. A trove of life in Tanzania has been protected against deforestation, and it was your commitment that made it possible!