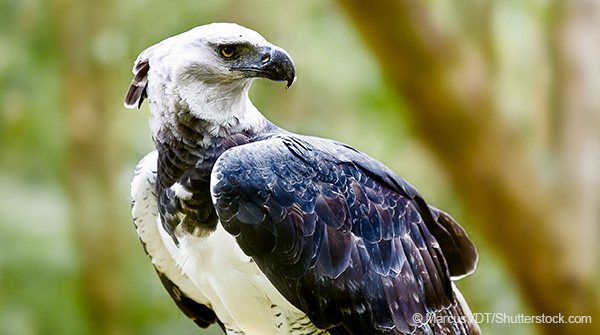 After a year of staggering conservation successes made possible by our supporters, it is so inspiring to have numbers confirm, once more, that what we do is making an enormous difference for the natural world.
At World Land Trust (WLT), we've been humbled by the levels of support we have seen in 2020 and we now want to repay your trust – by showing you proof that when you save land with us, the impact you make goes far beyond what you might be expecting.
According to our latest records, our supporters have directly saved 2,222,247 acres with us since WLT was founded in 1989. While impressive enough on its own – this is an area the size of Cyprus – that figure is just the tip of the iceberg. Because your direct support allows our partners to secure funds from other sources, your donations have acted as a powerful lever and made it possible to protect another 2,900,000 acres. All in all, that's 5,100,000 acres our partners have saved since 1989; a tract of habitats the size of Wales, protected for endangered species.
But area on its own isn't all: connectivity is also critical to ensure that wildlife populations can thrive. Because WLT and its partners prioritise strategically placed reserves – the forest corridors, the conservation bridges – the 5,100,000 acres safeguarded since 1989 have allowed us to connect 20,000,000-plus acres of high-value habitats around the world. This is a Scotland-sized area of tropical forests, savanna, wetlands and other wild places you've helped save for posterity: something that we can all be proud to have played a role in, no matter how big or small.

For examples of what such connectivity means for wildlife, look no further than our recent 'Future for Gorillas' appeal. In the Deng Deng National Park of eastern Cameroon, 300 or so Western Lowland Gorilla – a species classified globally as Critically Endangered, the last step before extinction – could only look on as logging and poaching surged around the park, threatening to isolate the species' most northerly population from the broader Congo Basin to the south. Thanks to you, the £100,000 that were raised this year means our partner ERuDeF can start creating a forest corridor, saving Deng Deng's great apes from a future of genetic isolation and eventual collapse.
Given the scale of biodiversity loss, climate change and other challenges we're trying to fight, at WLT we know how crucial it is to get it right: to prioritise the ecosystems the UN says must be prioritised to succeed against global warming; to be active in the regions that scientists say are key to saving life on Earth; and to let those who know the land best – our dedicated conservation partners, joining forces with local communities – show what is possible when they are given the rights and resources to protect these vital places.
So far, such an approach has allowed 2 million acres to be part of 20 million and we're excited about those places we will be able to save in the future – together with you. We have ambitious hopes going into 2021, and we'd be honoured if you chose to join us again as we continue protecting nature by focusing on what has proven so effective: putting land into conservation, bringing connectivity and putting communities at the heart of what we do.
Until then, thank you for your support in 2020 and my best wishes for the festive period,
Dr Catherine Barnard,
World Land Trust CEO