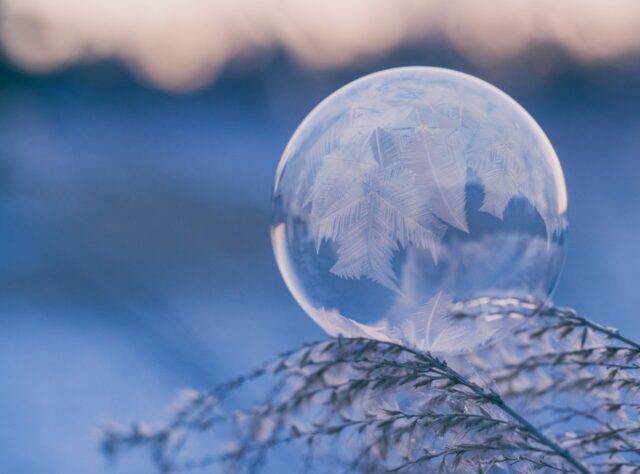 This year, you don't have to wait to see if world leaders make good on the promises they have just made at the 26th UN Climate Change Conference of the Parties (COP26) in Glasgow. This very instant, you can act for the global climate by choosing World Land Trust (WLT) for your Christmas presents – gifting acres of threatened habitat and more to your loved ones to give them a planet where we start to reverse global warming and biodiversity loss.
Will countries honour their COP26 pledge to end deforestation by 2030? You don't need to wait until the end of this decade to find out – you can join the fight to save global forests, this very minute.
Scientists tell us there's no reversing catastrophic global warming without protecting habitats and through WLT gifts, you can make your friends and family part of the solution. By donating to our Buy an Acre programme on their behalf, you will make your loved ones champions of the living planet, allowing our partners to save acres in…
• Brazil's Atlantic Forest: Protecting the last 7% of an ecoregion home to thousands of species.
• Argentina's Chaco Taguá: Saving the home of the once-thought-extinct Chacoan Peccary.
• Patagonia's Somuncurá: Safeguarding a haven for Puma, Guanaco and endemic frogs.
• Belize's Maya Forest: Securing acres in one of Central America's main Jaguar strongholds.

A WORLD OF IMPACT: YOUR OPTIONS FOR GIFTING THROUGH WLT
Click on the map to discover the partner projects you can back through gifted donations
GIFTING THROUGH WORLD LAND TRUST: YOUR QUESTIONS ANSWERED
Whether you gift donations to Buy an Acre or instead opt for funding rangers (gifting donations to Keepers of the Wild) or tree-planting (gifting donations to Plant a Tree) on behalf of your loved ones, this is everything you need to know to gift with WLT this year:
How can I donate to WLT as a gift to someone else?
All donations of £25 or more to WLT can be made as a gift to another person. Follow the link below to get started:
worldlandtrust.org/get-involved/gifts/
What will the recipient get when I make the gift donation?
The person the donation is gifted to will receive a gift pack containing a donation certificate, a project brief and the latest edition of our print newsletter WLT News. Email certificates are environmentally friendlier and will automatically be sent to your inbox after you donate. Postal certificates will require up to five working days to process and will take longer to arrive (see below for more information)
How can I ensure postal certificates arrive by Christmas?
In line with Royal Mail's recommended last postal dates for Christmas Delivery, if you are UK-based, donating as a gift and opting for postal certificates, please place your order with us no later than Monday 13 December 2021 to ensure the best chance of a delivery by Christmas Day.
I have further questions. Who can I contact?
Reach out on +44 (0) 1986 874422 or [email protected] and we'll help you every step of the way!
---
The fight to save forests for the global climate starts this very minute – and the fight needs you.
Whether COP26 pledges are delivered or not, you can act today, choosing WLT to gift presents that save rather than cost the planet.