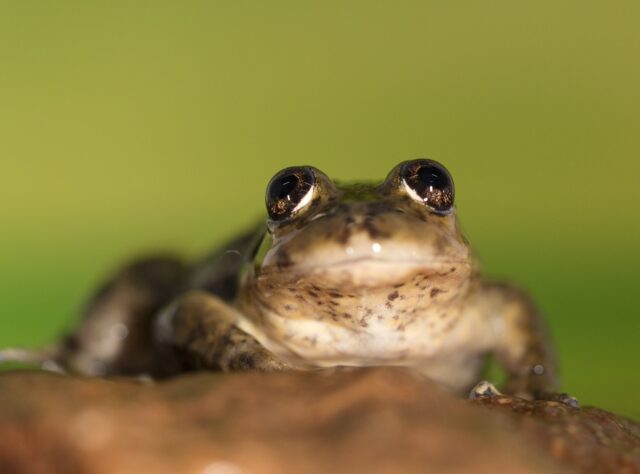 In 1989, World Land Trust (WLT) pioneered a concept for fundraising to support land purchase, and more than 30 years on, the original Buy an Acre charity is proud to bring you the latest addition to our flagship programme: Somuncurá.
This plateau in Argentinian Patagonia is unique among our Buy an Acre projects, with its persecuted predators and proliferation of small, highly endemic species found nowhere else on Earth. You now have the chance to hand a vital lifeline to this fragile community and ensure the continued survival of these extraordinary animals.
Our new partner, Fundación Hábitat y Desarrollo (FH&D), plans to purchase 11,675 acres (4,725 ha) on the Somuncurá Plateau. The funds will not only facilitate the creation of a reserve – the first ever protected area on the Plateau – but also support three years of its management by FH&D.
Securing protection for Somuncurá – a predominately shrubland habitat intermixed with grassland, scrub, rocky outcrops and streams – is of urgent importance. Identified as a priority site by the Alliance for Zero Extinction, as well as a Key Biodiversity Area and Important Bird Area, this is a landscape with considerable conservation value. It's also under considerable threat.
The introduction of invasive species, coupled with years of unsustainable land use, have disrupted the delicate ecosystem of Somuncurá and pushed many endemic species to the brink of extinction. Destructive wild boars and the expansion of livestock farming has degraded much of the natural habitat here, impacting on Somuncurá's four endemic species of lizard and an endemic subspecies of Southern Viscacha (a relative of the Chinchilla).
Also suffering is the local Guanaco population, which must now compete with cattle and sheep for food and water sources. Meanwhile native predators like Puma and Culpeo (Andean Fox) are persecuted in an attempt to protect the livestock. As fences are a rarity here, one of FH&D's primary goals will be to fence off vulnerable sections of the new reserve, preventing further damage to sensitive habitat and allowing recovery to begin.
The Valcheta Stream: Saving the watery home of Critically Endangered life
By supporting the Buy an Acre programme, you'll be helping FH&D to enact conservation measures that will preserve the Plateau's exceptional biodiversity. Alongside the terrestrial species, our partner's proposed reserve harbours a number of endemic aquatic species that make their home in the Valcheta Stream.
Though temperatures on the Plateau can plummet below freezing, the consistently warm waters of the Valcheta – heated by hot springs at the stream's headwaters – have enabled the evolution of highly specialised species here. These include the El Rincon Stream Frog (whose significance has been recognised by the EDGE of Existence programme) and the Naked Characin, a fish declared as a National Monument by provincial authorities.
Both of these species are Critically Endangered, and a further two freshwater snails, currently being assessed by the IUCN Red List, are thought likely to receive the same classification. Incredibly, all four are restricted entirely to the Valcheta Stream, while another – the Laguna Raymunda Frog (classified as Vulnerable) – makes its home only in isolated lagoons spread across the Plateau. Invasive species like Rainbow Trout and Uruguay Tetra currently pose a danger to all aquatic inhabitants of Somuncurá.
When we at WLT learnt of Somuncurá and its unique biodiversity, we knew we had found a special place. Species confined to such a small range live their lives on a knife edge, but by partnering with FH&D, WLT and supporters like you have the chance to make a real difference for a truly singular wildlife refuge in this remote corner of Patagonia.
Without your intervention, a host of endemic and persecuted species could face dire consequences on the degraded Somuncurá Plateau.
With funds from Buy an Acre, our partner FH&D will work collaboratively with local organisations and stakeholders to create and protect a private reserve of over 11,000 acres.
Human activity has pushed Puma, El Rincon Stream Frog and others to breaking point. By supporting our Buy an Acre program, you can heal the damage done and give these species a new future!