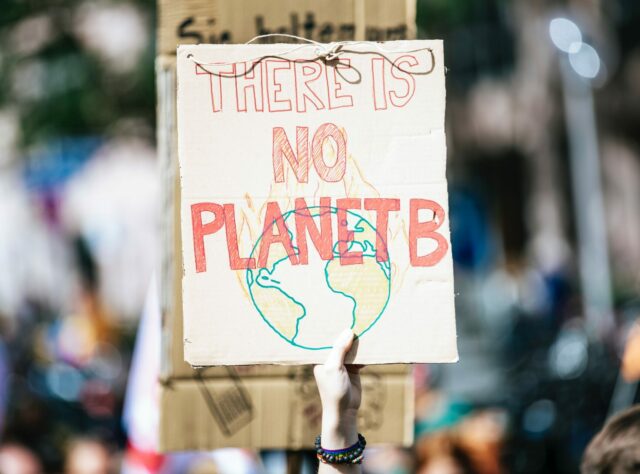 The 26th UN Climate Change Conference of the Parties (COP26) is now underway. Running from Sunday 31 October to Friday 12 November, the Glasgow summit will see global leaders attempt to chart our course away from an impending climate catastrophe. It's being heralded as "the world's last best chance to get runaway climate change under control", but there are already signs that COP26, like so many events before it, could underdeliver.
Russia's Vladimir Putin will not be attending. Xi Jinping of China is likely to follow suit. Japan, Australia and Saudi Arabia have been lobbying the UN to "play down the need to move rapidly away from fossil fuels". At this point, our society requires truly systemic transformation if we are to respond to the climate crisis at the scale that we need to, but the lack of commitment shown by these influential nations – together with decades of inaction and missed targets – have shown we cannot rely on governments for much more than grandstanding and unfulfilled promises.
One common feature to all these missed targets is the short-term political horizons that fail to account for longer-term and far more significant issues, like the climate crisis and biodiversity collapse. Despite more positive rhetoric of late, we still see that climate and biodiversity are not seen as the existential cross-sectoral issues they are, and real political action is still lacking.
I've been around the environmental movement for a long time. It would be easy for me to get swallowed up by pessimism – especially when we see nature disappearing at an all too alarming rate, undermining our ability to leave a healthy, sustainable home to our children. But for all the disappointments I've endured when I've looked to governments to effect real change, my faith in the power of people like us has never wavered.
In my time as WLT CEO, I've seen how we can act as a catalyst for collective action that brings real benefits to the natural world – like the corridor expansion we funded for embattled elephants and orangutans in Borneo this August. People who may quite rightly despair at the issues facing our planet can, when coming together, create a positive impact that will last for posterity – like the 49,000+ acres of coastal forests our appeal helped to save alongside Tanzania's communities in May.
WLT supporters aren't waiting for an as yet undeveloped technological solution to the climate crisis to come along – they're taking steps to reduce their emissions and offsetting through our Carbon Balanced programme. They're not setting 20-year targets that may never be followed through – they're supporting appeals that bring official protection to land as soon as is feasible, changing the lives of communities and securing the future of threatened wildlife.
We've shown what people power can do, and now, with COP26 here, we need to push for transformative change harder than we ever have before. We need vocal citizens' movements and campaigning organisations to lobby governments, holding them to account for their low levels of ambition and consistent failures to deliver.
We have seen one particularly positive development from our own UK government this year in the form of the Dasgupta Review, which stresses the economic imperative of saving nature. Although not yet enshrined in law, Prof Dasgupta's detailed report is the latest piece of incontrovertible evidence that nature is not external to our prosperity; nature is the very basis of our prosperity, and to protect it is to protect a future where human communities can thrive.
In the wake of publications like the Dasgupta Review and the IPCC's latest damning report, I hope that COP26 will help global leaders to recognise the true scale of the climate change issue. I hope they will take ownership of the problem and its solution, and mobilise against it in the same way they have for the coronavirus pandemic. They've shown that they can act at scale and pace for a global issue. I want to see that level of ambition and – crucially – action replicated now for climate and biodiversity.
We have heard enough words. We need action, funding, and regulation as soon as possible. As WLT Patron Sir David Attenborough puts it, "If we don't act now, it'll be too late."
Dr Catherine Barnard
World Land Trust CEO
As world leaders gather to discuss the future of our planet, through World Land Trust you can make a difference – this very minute.
In the month of COP26, you can join us as we help to protect the tropical forests, lagoons, wetlands, and mangroves of Guatemala's Laguna Grande. Your smallest gesture – a donation of £5 – will save 35 square metres of a habitat that keeps vast carbon stocks away from our atmosphere, and acts as a hurricane barrier for local people.
At a pivotal time for the planet, you can add your voice to ours and reshare this article as we call on world leaders to treat COP26 like the last best chance it is: acting, really acting so that we can avert the interlinked climate and biodiversity crises before it's too late.