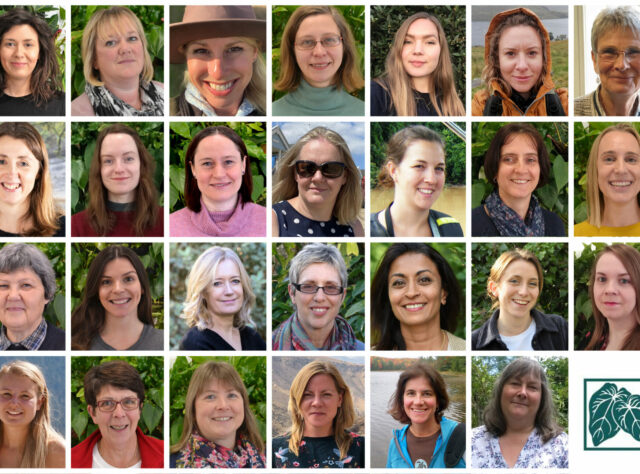 For World Land Trust (WLT), every day is a good day to celebrate women in conservation.
Female leaders and change-makers lie at the core of everything we do: they form the backbone of our organisation – making up more than three quarters of our entire workforce – and are the reason our work is possible.
Day in, day out, they are the conservationists working alongside our partners to protect land; the resourceful strategists who raise funds to save the places that matter; the seasoned, friendly voice our supporters hear when they call to make a donation; the leadership, finance, administration and technology experts who have made it possible for WLT to run smoothly for years; the creative minds behind the words, illustrations and videos you see on every WLT campaign; the trustees who ask the right questions to ensure our work makes the impact it needs to make.
On International Women's Day, we want to celebrate their work as well as that of the female rangers and leaders all across our global network of partners: the women like Guyra Paraguay's Lourdes Matoso, Fabiana Benítez and Johana Rodas (see here to read our interview with these three pioneers), who joined the cause of a protected natural world in their respective home countries.
On 8 March 2021 especially, we celebrate what all their joint effort is achieving – the conservation milestones delivered by the WLT movement, year after year – and we're reminded of this year's Women's Day theme: choose to challenge.
In a world faced by interlinked planetary crises, women at WLT itself and our partners have chosen to challenge a status quo of natural degradation, and the subsequent impacts that invariably concentrate on the most vulnerable sections of society – and because of their challenge and leadership, both people and planet now stand a chance.
Today, as on every other day, their courage and wisdom is our inspiration.
Catherine Barnard
World Land Trust CEO