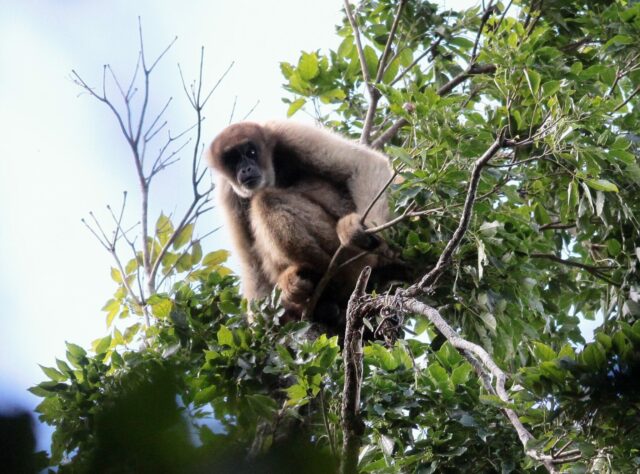 Buy an Acre supporters have this year a chance to help safeguard land in one of the most threatened forest regions in the world, in the process extending a lifeline to the Americas' largest primate.
Donations to our flagship programme will support a plan by our partner Reserva Ecológica de Guapiaçu (REGUA) to purchase an additional 1,608 acres (651 ha) of Atlantic Forest in Brazil.
The new plot, named Santo Amaro, is a haven for wildlife within Três Picos State Park but as it is still privately owned, it has not yet been offered formal protection. Its purchase by REGUA will ensure it cannot be deforested and means it will be protected, safeguarding habitat critical to the Woolly Spider Monkey (or Southern Muriqui) for generations to come.
Watch our latest video to discover the new Atlantic Forest property you can help save by supporting our Buy an Acre programme:
The planned expansion of REGUA's Atlantic Forest reserve represents a number of milestones. This is the first time that World Land Trust (WLT) will implement a Buy an Acre project in Brazil – as well as the largest single land purchase we have ever supported with REGUA in 16 years of partnership.
A lifeline for the Americas' largest primate
Brazil is the most biodiverse country in the world, and home to many species found nowhere else on earth.
The Atlantic Forest in particular has become a lifeline for the Southern Muriqui. Endemic to Brazil and classified as Critically Endangered by the IUCN, these primates have seen their populations plummet by 80% over the past 60 years – with only 1,100-1,200 individuals estimated to be left at present – in parallel with the Atlantic Forest's own decline.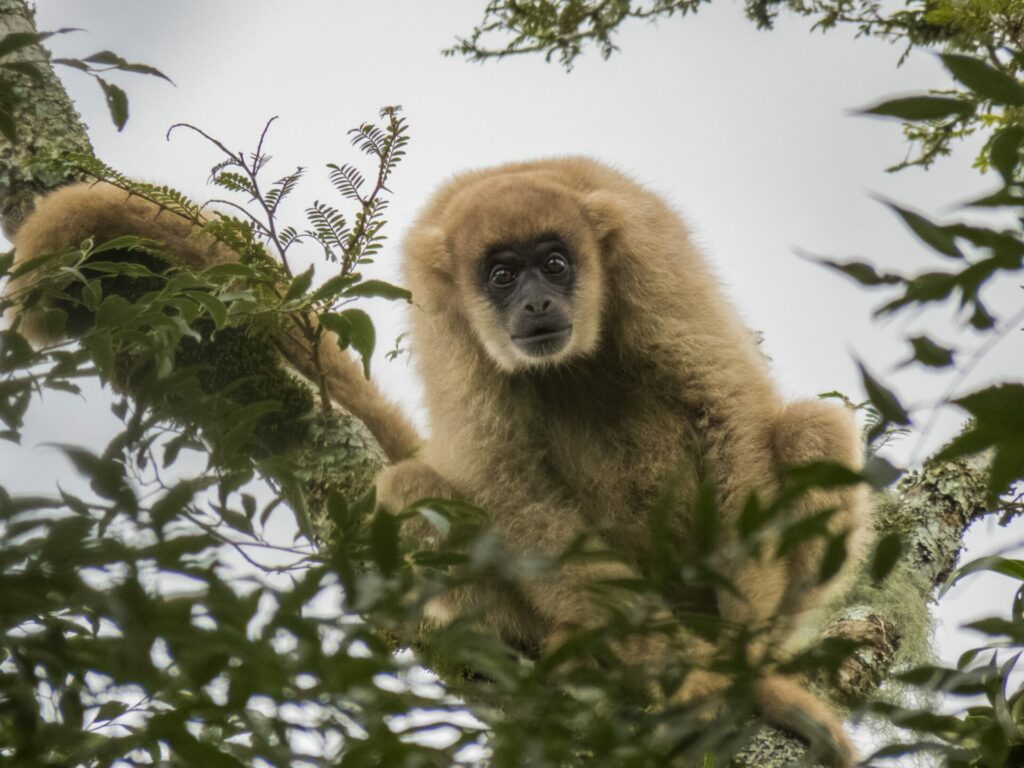 These long-limbed tree dwellers – social primates with thick, grey-to-yellow fur who live in groups of up to 25 individuals – are a confirmed presence in this forest. Once REGUA succeeds in purchasing the new property, their dedicated rangers will be able to deter poachers and restore this habitat for the benefit of this Critically Endangered species.
Hunting and habitat loss over the past decades have forced Southern Muriqui populations to survive in fragments of primary and secondary forest, but through land purchases like this, REGUA's conservationists can lay the foundations of a safer future – bringing connectivity so that Muriqui numbers can start recovering all across the REGUA reserve.
Building back the last 7% of Atlantic forest for endangered species
Within a single ecoregion, Brazil's Atlantic Forest offers a rich mosaic of ecosystems – from tropical and sub-tropical moist forest to dry forest, rainforest, shrubland and mangroves.
Numbers help give a sense of the sheer life packed into these habitats. All across the Atlantic Forest, scientists have identified 20,000 plant species, more than 260 mammals, over 300 species of reptile, nearly 500 species of amphibian and close to 1,000 species of birds. The biodiversity levels remain astonishing despite the fact that today's forest cover is only 7% of what it once was, after decades of sustained human pressure.
Amid this backdrop, REGUA's conservation work could not be more crucial. Officially formed in 2001, our partner has worked tirelessly to build back the forest and since 2005, it has counted on the backing of WLT's dedicated supporters.
Donations to WLT have funded tree planting projects and rangers through our Keepers of the Wild programme. There have also been land purchases made possible by our Action Fund such as the Olympic Reserve in 2018, an adjacent 395 acre (160 ha) property in 2019 and two plot purchases in 2020. Starting this year, supporters of Buy an Acre have a chance to add this new property to the list.
After delivering conservation successes in Mexico to Ecuador to Argentina, we're delighted to add Brazil to the list of mega-diverse countries we support through our Buy an Acre programme – a chance to make a difference for Critically Endangered species like the Southern Muriqui.
There is much that REGUA can achieve in Brazil – if you help us. For every £100 donation to our Buy an Acre programme, our partner will be able to purchase one acre of habitat in the most biologically diverse place in the world, for the benefit of people and planet for many generations to come.