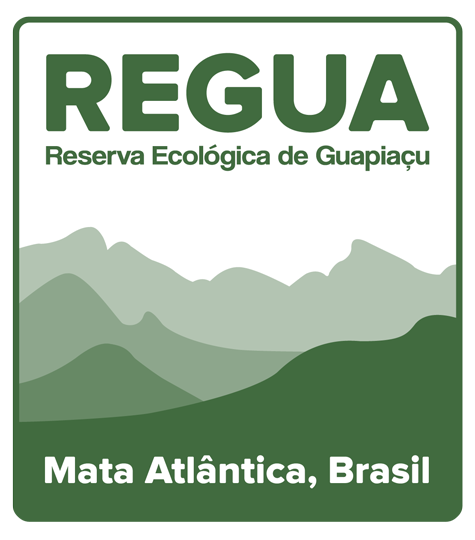 Reserva Ecológica de Guapiaçu (REGUA)
Organisation's aim: To conserve the Atlantic Forest of the upper Guapiaçu river basin, near the city of Rio de Janeiro. Threatened habitat is being saved through purchasing privately owned pieces of land to extend the reserve, planting native tree species, and allowing the wildlife to return.
Partner History
REGUA was officially formed in 2001 by Nicholas Locke. The reserve was originally a farm, which had been in the Locke family since 1915. When Nicholas became the owner he was keen to create a reserve as he witnessed the ongoing devastation of the forests around him. He continues to restore forest and wetland that had been lost previously and is buying more forest as funds become available, to add to the Reserva Ecológica de Guapiaçu (REGUA).
Partnership with WLT
Alan Martin, a former World Land Trust (WLT) council member, is secretary of the Brazilian Atlantic Rainforest Trust (BART), which has been supporting REGUA since its formation. Alan first introduced REGUA to WLT and this led to Kirsty Burgess, then WLT's Programmes Manager, making a site visit. She was impressed both by the organisation and the habitat being conserved.
This resulted in a partnership and a year later, the first land purchase funded by WLT. REGUA now owns and protects over 18,000 acres. The Guapiaçu Bird Lodge offers excellent accommodation for those wanting a rainforest experience only 100 kilometres from Rio de Janeiro.
Other projects and activities
A regular biodiversity monitoring programme and inventory, using simple and inexpensive field methods.
Habitat restoration of previously drained farmland, turning it into lowland wetland habitat.
Reintroducing species whose numbers have suffered through over exploitation, initially including the Red-billed Curassow and the Black-fronted Piping Guan.
Running a Young Rangers programme to educate young people on the importance of appreciating and protecting the environment.
Generating income for conservation work through ecotourism and running the Guapiaçu Bird Lodge for over-night visitors.
Awards and Achievements
In 2008, REGUA were elected head of scientific council of the Três Picos Governing Council.