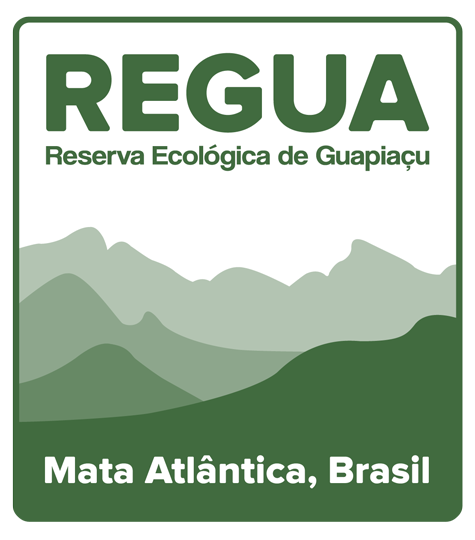 Reserva Ecológica de Guapiaçu (REGUA)
Mission
REGUA's mission is the long-term conservation of the Atlantic Forest and its biodiversity in the Guapiaçu watershed in the state of Rio de Janeiro, Brazil.
REGUA protects the forest and its biodiversity through land acquisition and partnership agreements, together with ranger patrolling, thus preventing hunting or the removal of forest products. Over the last two decades, REGUA has created a solid team, including a field and nursery team responsible for restoring Atlantic Forest. The reserve also has a broad environmental education run by a local teacher. Research and university agreements have helped to understand the biodiversity around us, that over the years has led to the excting tapir reintroduction programme. REGUA encourages people from around the world to visit and sponsor its activities.
History
REGUA was officially formed as an NGO in 2001. The reserve was originally a farm, which had been in the Locke family since 1907. When Nicholas became in charge of the farm, he was keen to create a reserve as he witnessed the ongoing devastation of the forests around him. The NGo REGUA started land purchase in 2003 and supported by the family, councillors, visitors and donors successfully expanded the REGUA reserve to 8.000ha and 4.000ha in partnership agreements. Nicholas continues to be the reserve's president and together with its board manages several the reserves programmes with its team.
Partnership with WLT
Alan Martin, a former World Land Trust (WLT) council member, is secretary of the Brazilian Atlantic Rainforest Trust (BART), which has been supporting REGUA since its formation. Alan first introduced REGUA to WLT and this led to Kirsty Burgess, then WLT's Programmes Manager, making a site visit. She was impressed both by the organisation and the habitat being conserved.
This resulted in a partnership and a year later, the first land purchase funded by WLT. REGUA now owns and protects over 12,000 ha or 30,000 acres. The Guapiaçu Bird Lodge continues to offer excellent accommodation for those wanting a rainforest experience only 100 kilometres from Rio de Janeiro, seeing birds, habitat restoration and even tapirs from the release programme.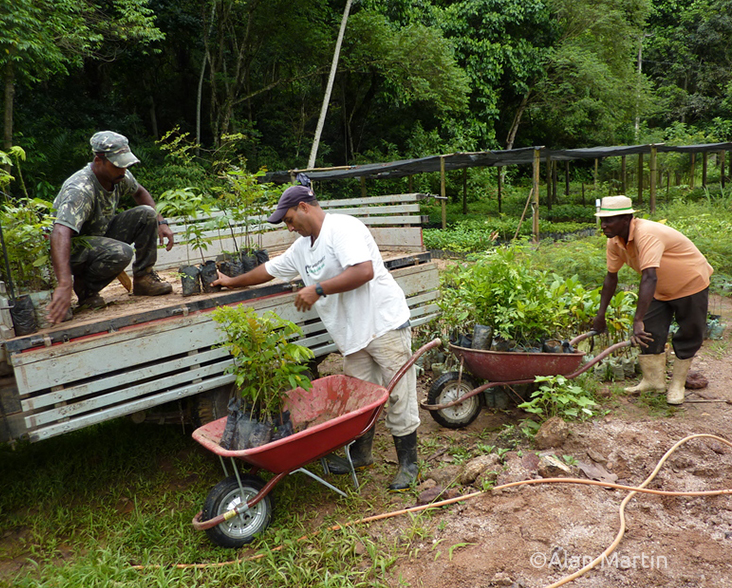 Other activities
REGUA`s research programme includes a university that coordinates a long-term biodiversity monitoring programme and inventory, using simple and inexpensive field methods.
REGUA has restored wetlands generating many published university studies recognizing the importance of wetland habitat.
REGUA has planted more than 700,000 trees providing employment for 24 people from the local community, running a university demonstration plot and testing innovative planting methods.
REGUA is trying to use the recently planted trees as a means to generate carbon by establishing tree plots and measuring the tree growth.
REGUA has experience in reintroducing previously extinct species such as the Red-billed Curassow and the Black-fronted Piping Guan, and currently tapirs.
Running a Young Rangers and a school visitation programme to include young people in its efforts and share the importance of environmental protection.
REGUA has always offered workshops and participated in lectures promoting its programmes and encouraging similar efforts elsewhere.
REGUA generates income for its conservation work through ecotourism at its bird lodge.
Today REGUA runs a community outreach programme including the Baby and Nature and Sou(L) programmes which consist of visits to the reserve encouraging the contact man-nature.
REGUA continues to reach to donors in order to expand the reserve and fulfil its mission.
Awards and Achievements
In 2003 REGUA acquired the 535ha São José farm with its infrastructure
From 2003-2005 the Red-billed Curassow reintroduction programme occurred at REGUA
In 2004 REGUA started building its wetlands and started its nursery
In 2008, REGUA was elected a member of the council of the Três Picos Governing Council
In 2013, REGUA made its first Private Reserve (RPPN)
In 2014, REGUA became part of the Atlantic Forest Biosphere Reserve
In 2015, REGUA made its second and third Private Reserve (RPPN)
In 2017, Federal universities from Rio chose the reserve to hold the tapir reintroduction programme
In 2021, REGUA made its fourth and fifth Private Reserve (RPPN)
In 2023 REGUA reached 8,000 ha and 700,000 trees planted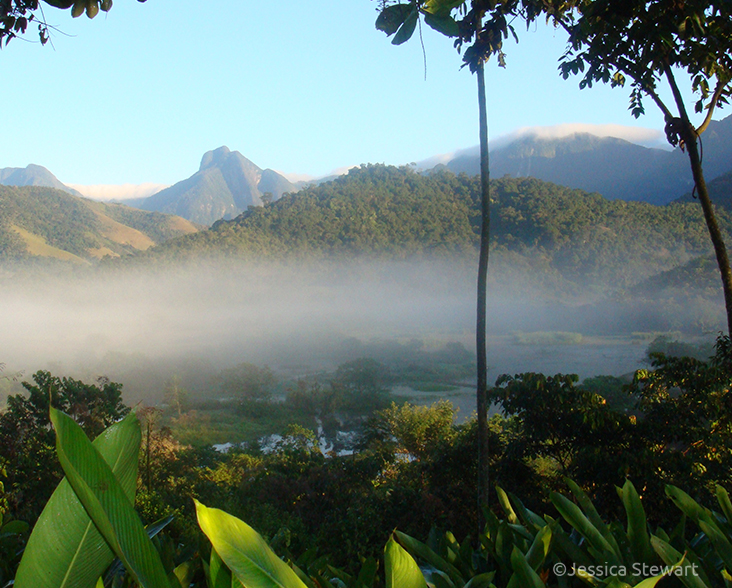 Contact Details
CEO/Executive Director: Nicholas Locke
Website: regua.org