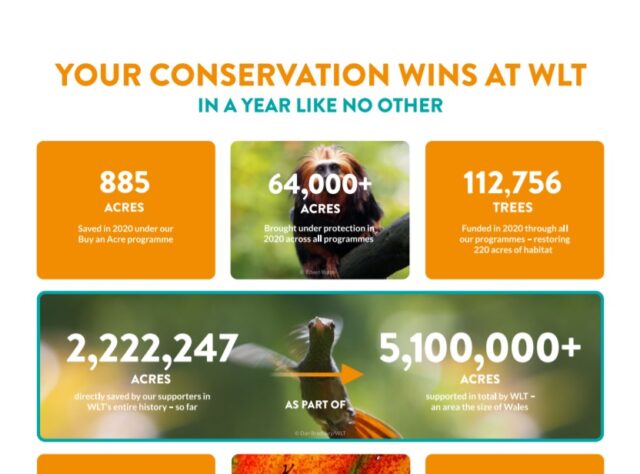 From record-breaking fundraising for nature to reserve expansions and species discoveries, the past 12 months have seen World Land Trust (WLT) partners deliver a deluge of wins for endangered wildlife – with your help. We want to take you on a visual journey of what your donations have achieved in a momentous year.
Words alone cannot do justice to the incredible conservation wins our supporters have made possible in 2020.
Yesterday we published a video to show you – to really bring to life – the places and species you have helped our partners save in 2020. Today, we are sharing with you new infographics: a visual, at-a-glance celebration of the difference you've made this year.
The acres protected, the trees planted, the tonnes of carbon offset, the rangers employed, the species saved from logging and poaching, the communities supported with livelihoods that work with their forest home: all have been the result of your support for the hard work of WLT partners this year.
These are your conservation wins – click on each infographic and zoom in to explore what you have accomplished with us in 2020!
Infographics by Sarah Barton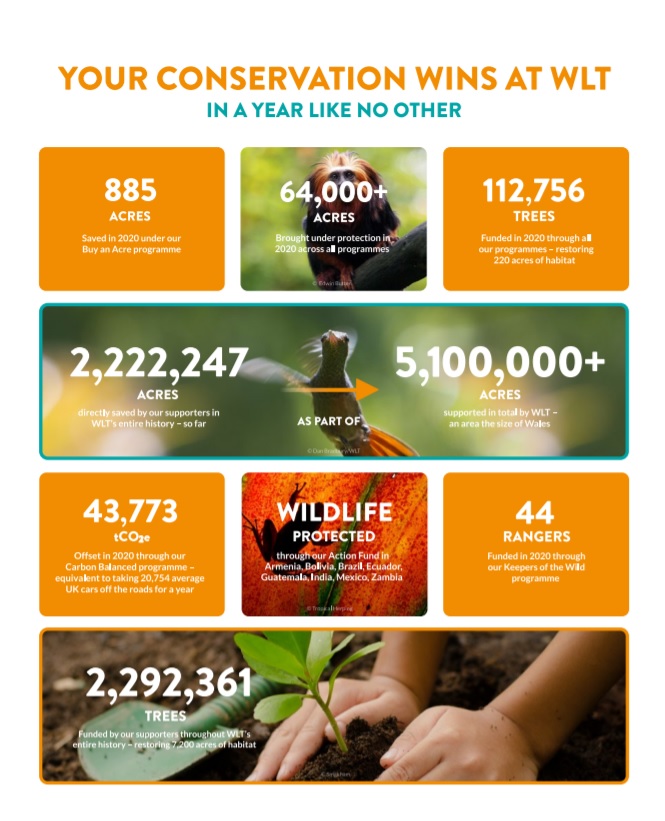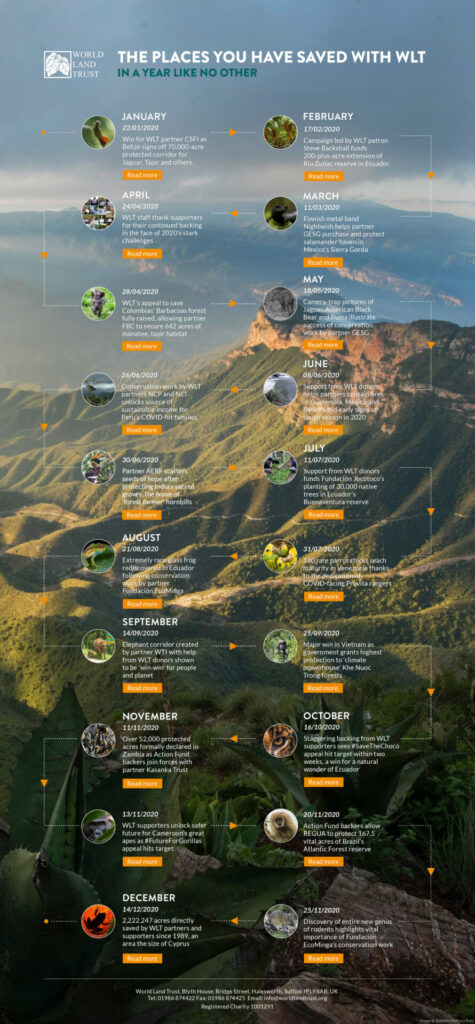 The conservation wins of 2020 are now behind us, but our work cannot stop here. The new year will bring new challenges, and new opportunities to make a difference for nature – saving new wild places, protecting existing reserves from new threats. We know that more victories are on the horizon, but they can only be achieved with your support.
Join us and become nature's guardian in 2021 – donate to our Action Fund today!