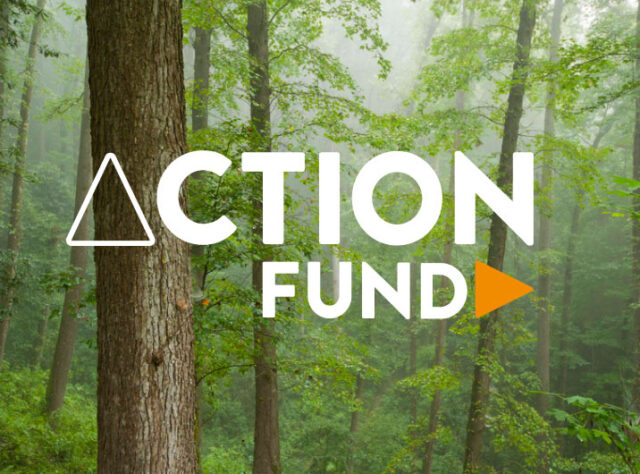 Every day, our planet faces untold challenges that threaten biodiversity. Through the Action Fund, together we can act, protecting at-risk habitats, species and communities for a better future.
Action Fund is a pivotal funding programme for World Land Trust. It enables us to have the flexibility to support our partners with to undertake urgent activities in situations when if no action is taken, there will be a detrimental impact on the area they protect and the species and people for whom that place is their home.
While the need to save land and species is a certainty, situations can also arise unexpectedly as we've seen all too clearly over the last year. A piece of land that borders a reserve, or a corridor that connects a forest, may be at risk of human encroachment, land clearance or subject to hunting for wildlife trade. And as the global temperature rises as a result of climate change, the risk of forest fires has reached new heights, meaning that staff and rangers are needed on the ground, not only to put them out but to try to identify them before they can take hold.
With the generous support of our donors, we have already this year been able to support our partners tackle these challenges head-on, and before they have a chance to take hold or become unfixable.
We have been able to fulfil our commitment to all partners to fund their Rangers. They are integral to maintaining the status of all the projects while managing threats during the pandemic. We have been highlighting their work with communities in previous updates.
Sierra Gorda Biosphere Reserve, owned by our partner GESG, has received funding from the Action Fund for land purchase and Keepers of the Wild. This year, this extraordinary Mexican wilderness has already suffered fires in a remote part of the reserve, but because of our partners it was extinguished before it took hold on a much larger scale.
We have also managed to fund initial land purchases in REGUA, Brazil. If we hadn't had the Action Fund, then these areas faced inevitable clearance, and the world would have lost them forever. We had a similar opportunity in Guatemala, where our partner had a once in a lifetime opportunity to purchase key properties adjacent to our previously funded reserve in Laguna Grande, protecting the landscape for future generations – as long as we could act with urgency.
Through World Land Trust's Action Fund, you can support us in taking swift action to preserve and protect vulnerable habitats, species and communities at risk. To support conservation in action directly, please click on the button below.