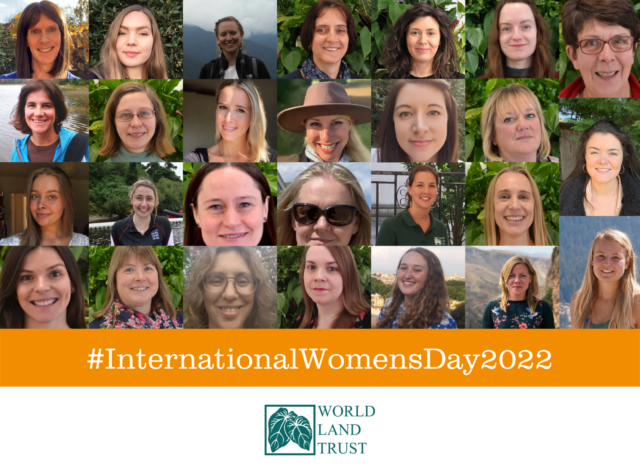 This year's global theme for International Women's Day is about recognising and amplifying the role women around the world play in addressing climate change – and what better way to celebrate this than by giving a voice to the female changemakers that make up the World Land Trust (WLT) team?
The UNFCCC highlight that although women play a critical role in response to climate change due to their local knowledge and leadership, their voices are often prevented from contributing to climate-related planning, policy-making and implementation. Women also face higher risks from the impacts of climate change around the world and for positive change to happen they need to be the ones front and centre on the world stage.
Together, the women of WLT are a powerful force that champions our network of conservation partners, helping them to deliver environmental milestones every single day. Today we have amplified the voices of WLT's powerful women, as they tell us what gender equality means to them along with the women they look up to as we spread the love on International Women's Day.
---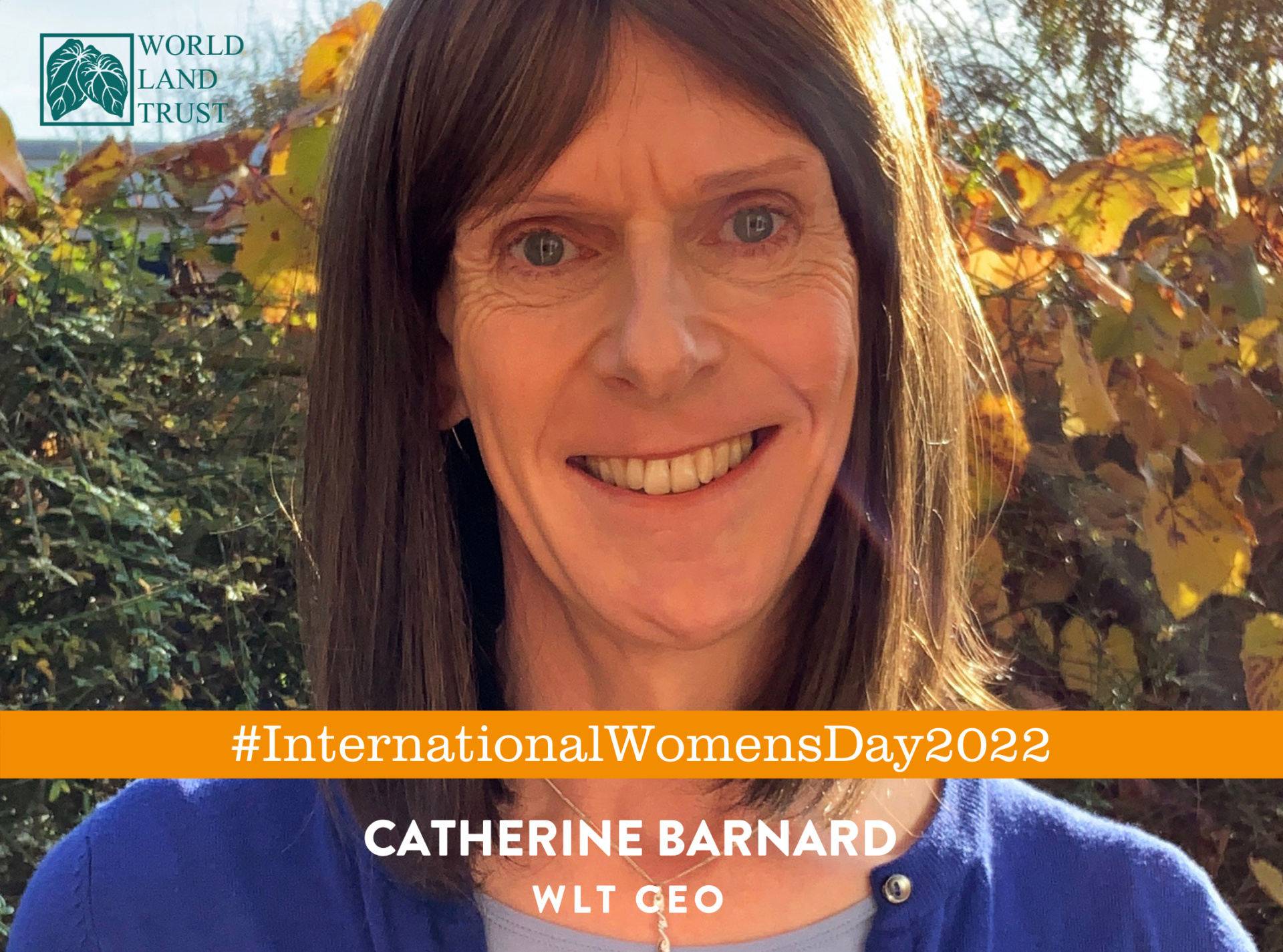 It is imperative that more women are enabled to play a leadership role in conservation, leading the changes that we need to tackle the greatest challenges we face as a society.
Global leadership over decades has spectacularly failed to deliver on promise after promise to meet our urgent need to address the growing biodiversity and climate crises. And let's face it, the vast majority of those leaders are men, and women have not been adequately represented in decision-making and leadership. Evidence has shown that among women, climate crisis concern is higher and more inclusive decision-making is more likely to be successfully implemented, while climate scepticism and the vested interests in maintaining the status quo are predominately male. It is also vital to recognise that the most immediate impacts of the climate crisis and biodiversity loss are felt in the Global South, and women and girls are disproportionately affected by these impacts.
An inspiration to me is Ellen MacArthur because she never gave up on her dreams, and in doing so achieved an incredible feat of single-handed endurance sailing in a sport that was at that time very male-dominated. From a sustainability perspective, I admire her appreciation during her round-the-world trip of the very real limits on resource availability as well as the wonder of nature. Importantly she then did something that the male sailors hadn't: she used her experiences and voice to advocate the need for a more responsible approach to the stewardship of our shared home, and the vital need to move to a circular economy that appreciates the finite limits on our resources. She encapsulates what is possible when you really set your mind (and heart) to something.
I was also hugely inspired by the personal story told to me by a female cocoa farmer and local conservationist in a project I'd initiated in rural Sierra Leone. She told me that whilst she had received no education, the project helped her to grow and sell cocoa, making enough money to send her daughter to school. I have seen this time and time again in my career and this story just struck a chord in me that has remained ever since. By allowing women to play an active role in conservation they will show that they are changemakers who invest wisely in the future and help ensure that their children have better life chances than they had.
---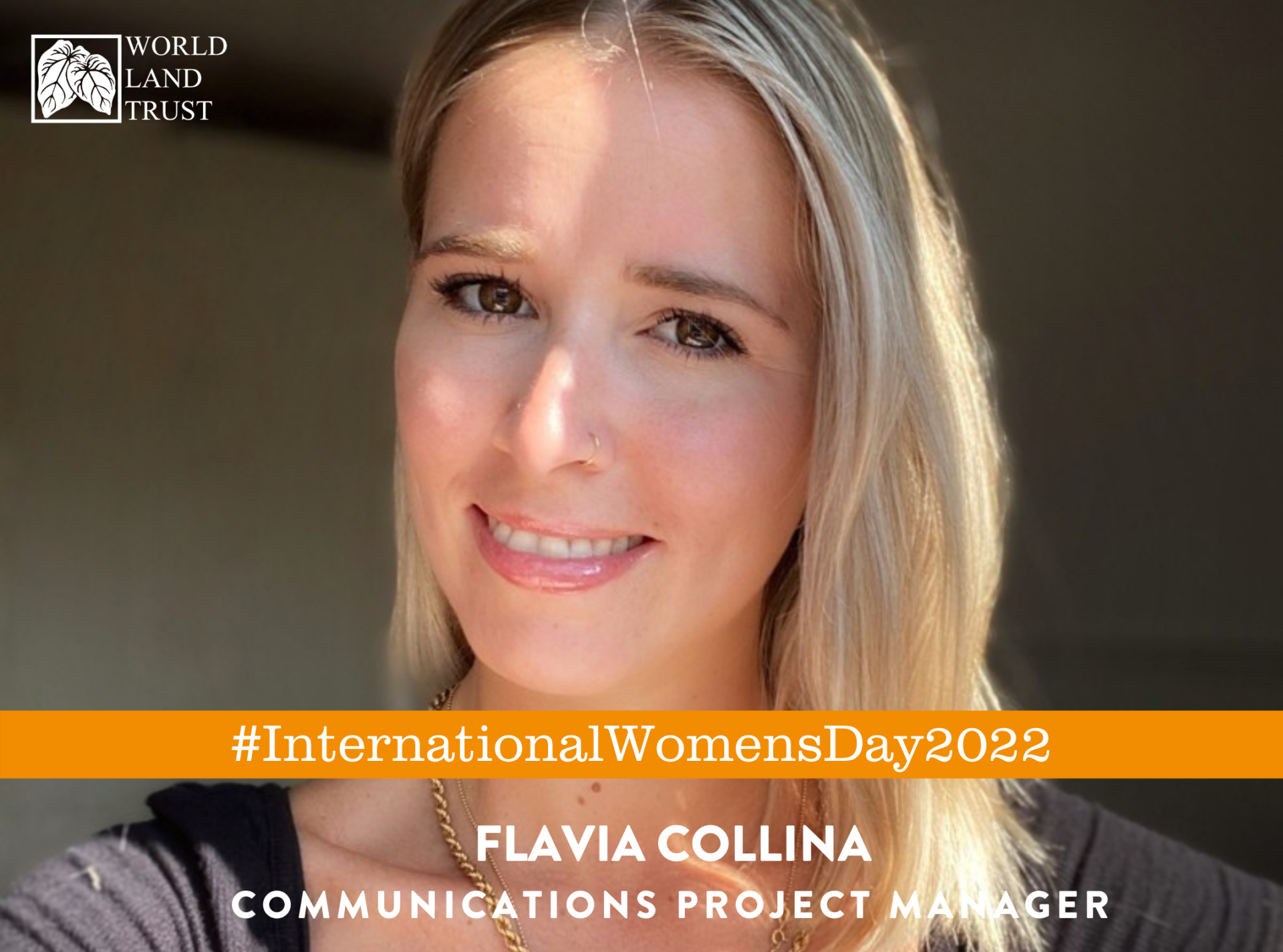 In many developing countries, where conservation projects are most needed, women play a pivotal role in their communities. They show a particularly deep understanding of the resources their land offers and are often responsible for implementing family planning, becoming experts in sustainable agriculture, and promoting more sustainable livelihoods – all key to actively fighting climate change. Therefore, it is paramount that women continue to lead global conservation efforts as they will keep promoting women's education and supporting women's influence in rural communities.
Conservation efforts are made to preserve natural habitats, prevent natural disasters, and provide a better future for generations to come. However, what is the point of saving a world that is unequal, where many people still feel underestimated, discriminated against, and not included? Gender equality and conservation go hand in hand because they both fall in the 'human rights' category, and both are essential for a world worth saving.
I sometimes still notice a dismissive attitude when talking to people about climate change which I find frustrating and demoralising. Then I remember that there is a big group of young climate activists out there – Greta Thunberg, Mikaela Loach to name a couple – and I feel hopeful again! They should be an inspiration for the whole world as, despite their young age, they recognised that climate change is a real threat to our planet but instead of hiding they decided to devote their life and future to fight against it.
---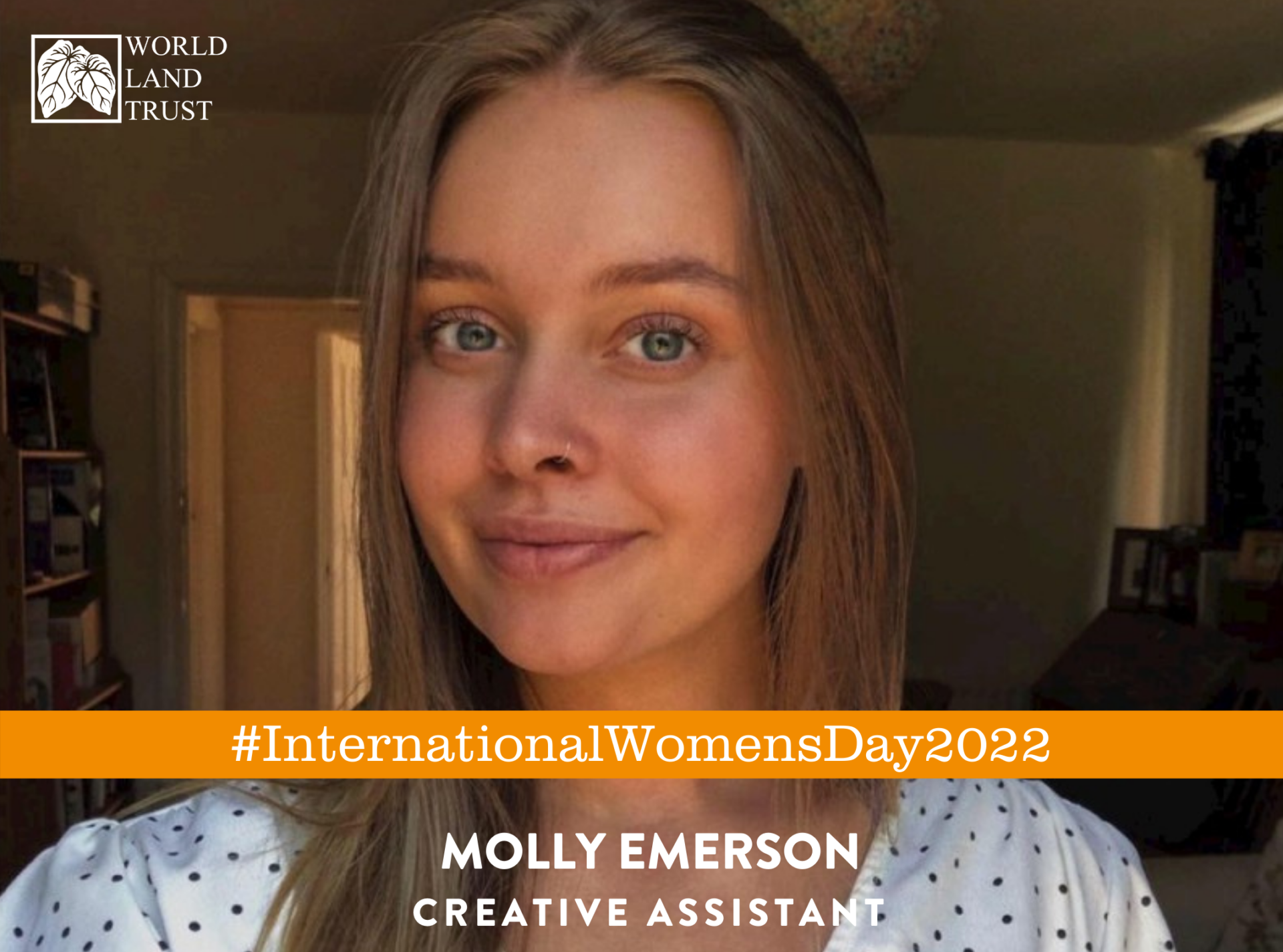 Women are paving the way for solutions to the climate crisis and are often taking the initiative as key leaders in conservation movements. We need that representation to be able to uplift other women and create spaces for female voices who have often been silenced or ignored in the past.
In many countries, women are still not considered equal to men and a lack of resources around education and finance mean they are often trapped in their economic state and are disproportionately affected by climate change. Empowering and building that community of female voices in the conservation sector means we can provide opportunities for these women to gain more independence, thus closing the gaps of inequality so we can work together to solve the climate crisis.
I'm hugely inspired by filmmaker Alice Aedy and her ability to tell women's stories through film and photography. I also love the work of activist Mikaela Loach and how she breaks down climate news and makes it easily accessible for many young people.
---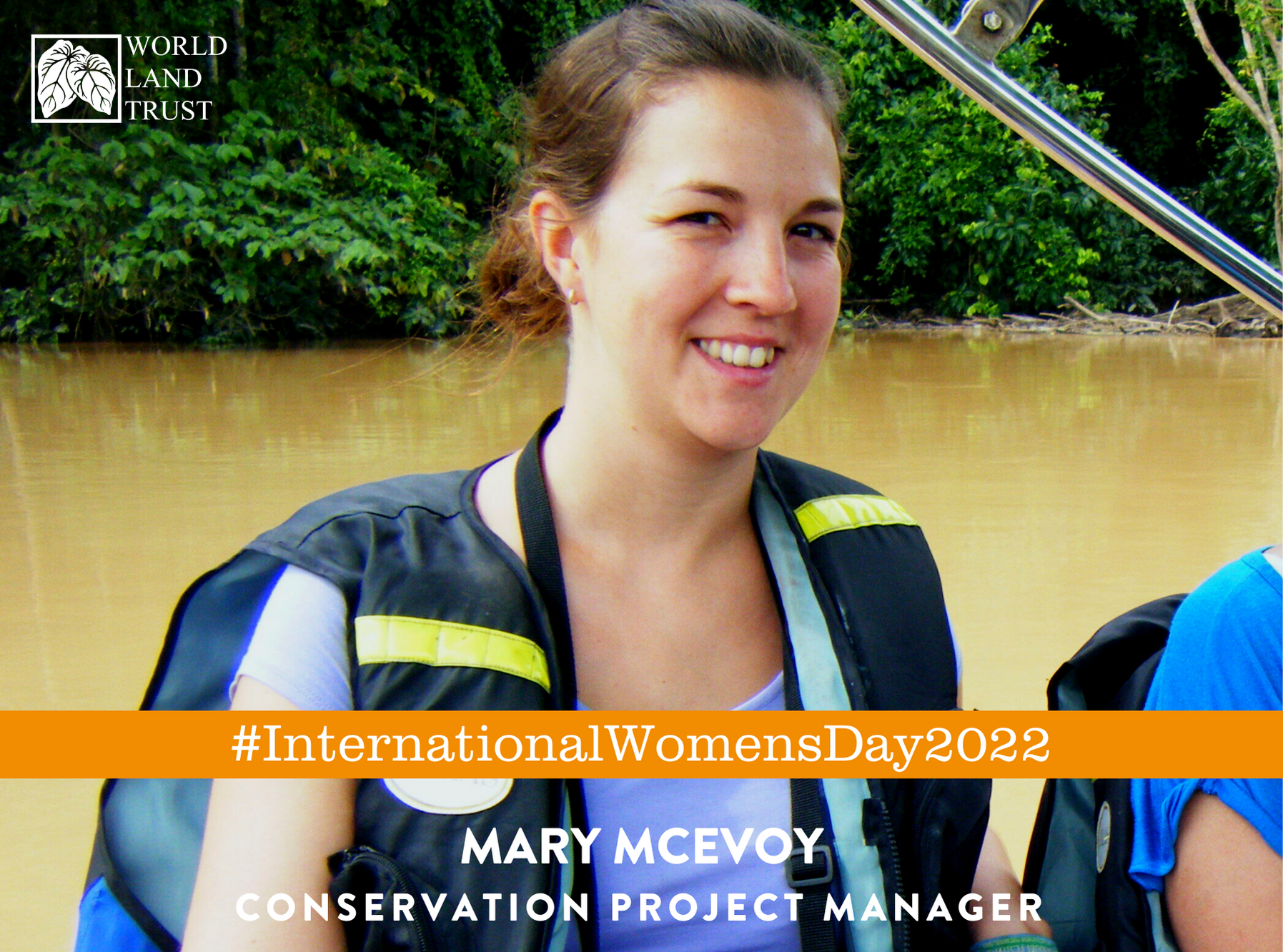 Women are so often at the very heart of the solutions to the challenges the world faces. They are at the heart of the household, the heart of subsistence, have crucial perspective and understanding of the roots of local, national and global issues and prove unendingly adaptable in application of joint solutions.
I need look no further than the inspirational women within WLT's own partner network. Incredible leaders like Isabelle Lackman, Pham Tuan Anh, Bibiana Sucre and Pauline Nantongo Kalunda. These women inspire me every single day and I take great pride in working with them.
---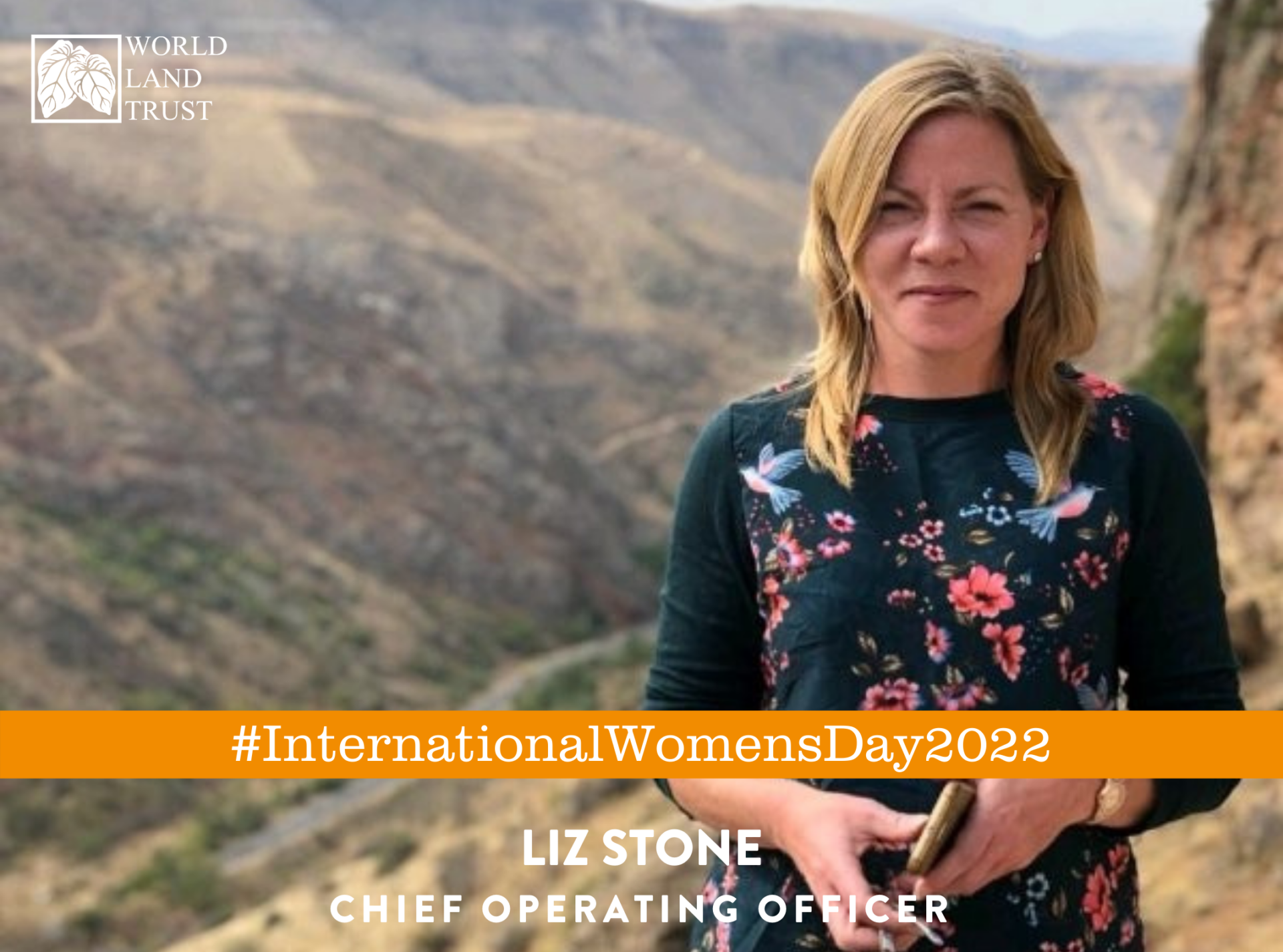 Women should continue to lead on global conservation efforts because the environment affects every person on the planet, and ensuring that women have representation as leaders will give us the best opportunity to reach as wide an audience as possible. Change happens at a community level. Women are critical both in terms of implementing actions and their role as educators to future generations. Adequate representation at all levels within the conservation movement will only strengthen the ability to deliver the impact of our work.
An inspiration to me is my mum. Sustainability starts with small actions or steps. My mum has always given thought to her environmental impact and what she can do to reduce and mitigate it – from growing our own vegetables, composting, recycling and using less energy (putting on a jumper rather than turning up the thermostat). She taught me about sustainability from an early age and has helped shape my own actions on how I as an individual can try to be more sustainable.
---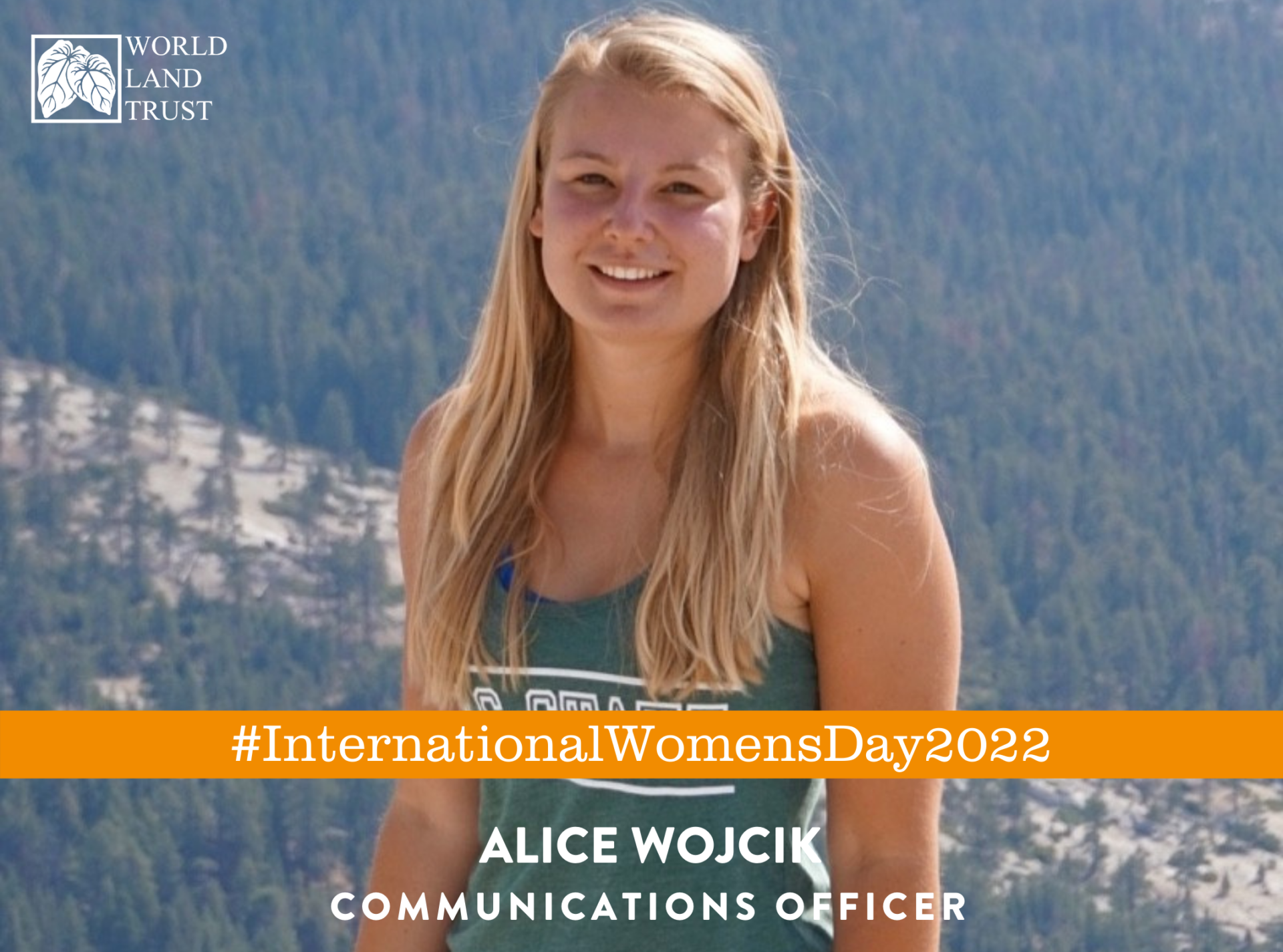 Gender Equality is a sustainable development goal for a vital reason and I truly believe that we need to strive for equality in all areas of life for the benefit of everyone. More women leading global conservation efforts will lead to more perspectives, more voices heard and more positive change. The time for that change is now. We not only need to lift each other up, but we need to listen to the communities that will be most impacted by climate change and to the indigenous people who understand their local wildlife like no-one else. I believe the more we do this, the more solutions will be revealed and the more positive impacts will be delivered.
Greta Thunberg is an iconic environmental activist who has inspired not only me, but the whole world. Her passion and her message is clear to see – she holds leaders accountable and demands change, leading a movement of changemakers and activists who want to make a difference.
The women of WLT form the backbone of our organisation, and with decades of conservation experience behind them they are the best demonstration of this year's International Women's Day theme.
Feeling inspired? We are encouraging our supporters to shine a spotlight on the empowering women you look up to – tell us on Facebook, Instagram or Twitter!