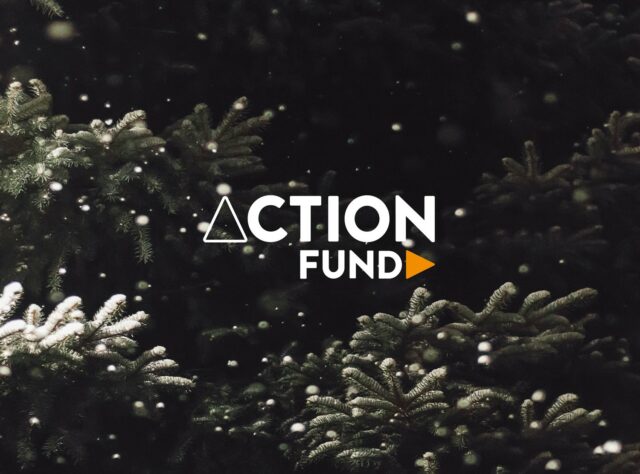 Imagine there was a world where nature could be protected from the unexpected; a world where conservationists had resources ready to intervene whenever urgent action was needed. No need to imagine – that world is very possible, and you could help bring it about this year by donating to our Action Fund as a gift to your loved ones.
In a world of ever-changing threats, the funds sitting in our Action Fund mean our partners are ready to spring into action when the situation calls for it: funding pressing land purchases, securing anti-fire kit and training and bringing in rangers to keep endangered species safe.
Would you like to make your loved ones part of the next Action Fund conservation success story? Today you can, and we wanted to show you the impact you could be making by gifting donations to our programme – click on the image below to hear about the breakthroughs Action Fund supporters delivered during 2021!
---
ACTION FUND: THE IMPACT OF GIFTING DONATIONS TO URGENT PROJECTS
Click on the image to discover Action Fund's breakthroughs during 2021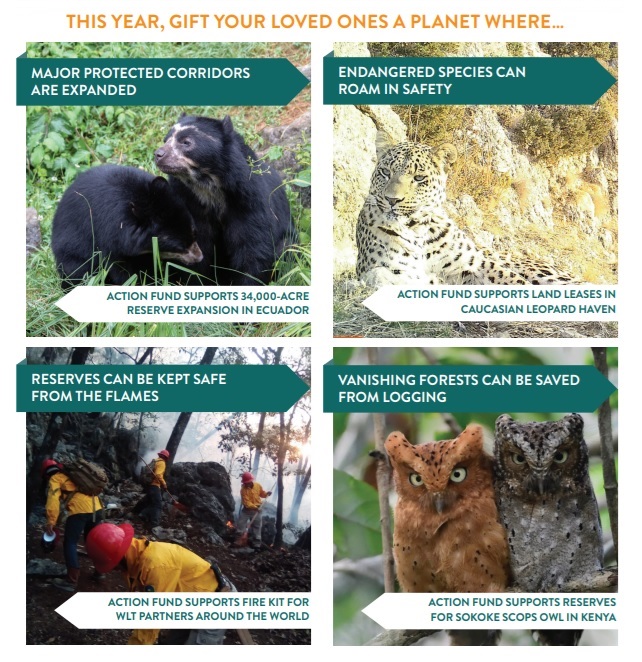 ---
Your friends and family can be part of the next Action Fund breakthrough
Whatever threats our partners' reserves face in 2022, with our Action Fund it will never be too late for nature – and here is where WLT supporters like you come in.
If you were inspired by these conservation milestones achieved by Action Fund supporters in recent months, know this: through gift donations, your family and friends can play a part in the next victory.
Head on to our Gifts webpage to find out how to gift an Action Fund donation – the ultimate present for these holidays!