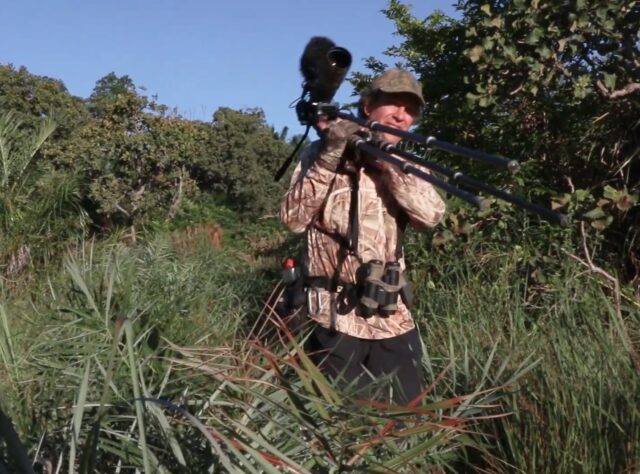 How does it feel to safeguard one of the world's rarest and most endangered bird species? For years, our partner Asociación Armonía has worked hard to preserve and boost populations of the Blue-throated Macaw, a cause they have doubled down on in recent months despite the global pandemic. For WLT supporters, these new videos open a unique window into the game-changing work you're making possible at the Barba Azul Reserve – watch and be transported to Bolivia's Beni savanna grasslands!
---
SEARCHING FOR THE BLUE-THROATED MACAW: BENNETT'S BIRDWATCHING TOUR
Bennett Hennessey, CEO at Asociación Armonía, went out to document the incredible bird life of Barba Azul earlier this year. Blue-throated Macaws, hawks, toucans, parakeets and Orinoco geese – he had a chance to spot them all! Watch the video above to go on a virtual birdwatching tour of Barba Azul alongside Bennett, and see these species in their element.
---
MILESTONES OF A MOMENTOUS YEAR: ASOCIACIÓN ARMONÍA'S 2021 UPDATE
How have back-to-back COVID waves in Bolivia affected the conservation work at Barba Azul? In this second video, CEO Bennett meets Asociación Armonía's award-winning Conservation Program Director Tjalle Boorsma and new Barba Azul coordinator Luz Natalia Mercado to chat about all the conservation milestones seen in recent months despite the pandemic.
---
BUFF-BREASTED SANDPIPER TOUR: BENNETT MEETS KEEN VULTURE 
This third video sees Bennett return to the field to spot Buff-breasted Sandpipers, epic travellers who migrate from American Arctic breeding grounds all the way to Bolivia. Southern Lapwing, Greater Rhea, Burrowing Owl, Chimango Caracara and many others are all out to be seen, and Bennett's camouflage outfit is so convincing it appears to spark the interest of a Black Vulture. "Just sort of sitting and waiting to see if they can have a little meal," as the Armonía CEO puts it.
---
Asociación Armonía's hard work with the Blue-throated Macaw is paying off. At Barba Azul reserve, conservation action has resulted, over the years, in population rises for this Critically Endangered bird.
WLT supporters have played a major part in funding these efforts and in times of pandemic restrictions and intensifying fire seasons, WLT supporters can ensure the work goes on. Your donations to our Action Fund will allow partners like Asociación Armonía to respond to pressing conservation situations, funding urgent land purchases, anti-fire equipment and other priorities as these become necessary.