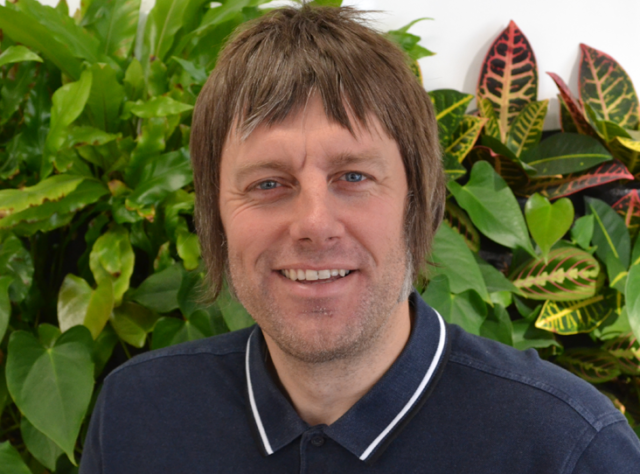 Over the past few weeks, the #OurReasonsForNature series has cast a light on the wildlife that brought World Land Trust (WLT) people to conservation. Dan Bradbury, WLT's Director of Communications and Development, was behind the keyboard for this latest instalment. What follows is the story, in Dan's own words, of why birds have been the connecting thread of a lifelong bond with nature.
For as long as I can remember I have had a fascination with the natural world, and of all the animals I was interested in as a child, it was birds that really captured my imagination. I still look on in awe at their incredibly agile shapes flying in the sky – much more beautiful, elegant and silent than any airplane. I was probably like any kid who looked at birds on the wing and thought, "I wish I could do that!"
I can remember my childhood friend Stuart and I being typical boys as we strapped cardboard to our arms and threw ourselves off the slide in his garden, attempting to emulate these magical flying creatures whilst our big sisters looked on in bemusement. I also remember my prized copy of Nature's Hidden World: Birds of Prey by Michel Cuisin. I'd lose myself in drawing pictures for hours, but there was one particularly beautiful bird in this book that became so special to me.
When I finally got to see it in the flesh, I was mesmerised by the combination of white, buff, chestnut, burnt umber and chocolate brown feathers with these incredible big dark eyes that slowly opened and closed: It was a Tawny Owl. I was hooked for life! The wonderful twoo call of the male, the females with their loud kewick kewick, and the clack clack they make when sitting silently – all of these sounds evoke such strong memories for me.
This fascination with birds of prey and the wider natural world was strengthened when I watched a BBC programme called 'Flight of the Condor'. As a kid growing up in flat rural Norfolk, seeing these huge birds soar over the Andes on a TV screen was something never to be forgotten. I realised, for the first time, that there was a much bigger world out there.
Fast forward to the present day and I now have the opportunity to help our partners protect habitats all over the world, including some that are home to the Andean Condor! I'm pleased to say that I still have that same excitement I had as a kid, whether I'm watching a hummingbird in Mexico or a lovely Red-capped Manakin in Belize. I have special species on my dream list that I hope to see one day, like the Resplendent Quetzal and Andean Cock-of-the-Rock, but it's the Tawny Owl that will always have my heart.
Freedom, escape and connection
If truth be told, not too much has changed for me since my younger days.
I'm still trying to capture that feeling of freedom the natural world can offer. Instead of throwing myself off slides, I try to capture moments through the more sensible creative processes of painting and drawing. Both art and nature have always been, and will remain, a way of escaping for me. In particular, I know that being in nature – especially on the edge of water – is incredibly powerful and hugely important for my own mental wellbeing, which is something I have struggled with.
As I've got older, I've come to realise that protecting the natural world is about much more than just preserving biodiversity. It's also about protecting wild spaces and the freedom they offer us. With our normal way of life disrupted due to the pandemic, I think a lot of people have realised how important it is to protect these spaces, for the sake of everyone's wellbeing.
In a relatively short space of time whilst working for World Land Trust I have seen a shift. Whether it's donating to charity, watching a documentary or simply going for a walk in the woods, people want to be connected to nature. As a society we are much more aware of issues like conservation and deforestation, and we know that climate change doesn't just affect areas on the other side of the world – it impacts us all. The desire to do something before it's too late has never been stronger.
It's easy to say it's too late already, that there's no turning back, that the planet can't be saved. I don't believe that for one second. I feel I have a duty to try as hard I can, not just for me but for everyone – especially my kids who are now falling in love with the natural world in the same way I did. I want them to have the opportunity to see what I have seen, and I'm going to do everything I can to make that happen.
Nature is the reason for Dan and all others who work at WLT and for the next few months, we will be sharing with you what brought us to conservation – what keeps us going as we save land to save species. You can read all #OurReasonsForNature entries so far here.
Our supporters make our conservation wins possible and we'd love to hear from you – about your own reasons for nature, the wildlife that inspired you to care for the natural world. Share your stories and pictures with us on social media under the #OurReasonsForNature hashtag!