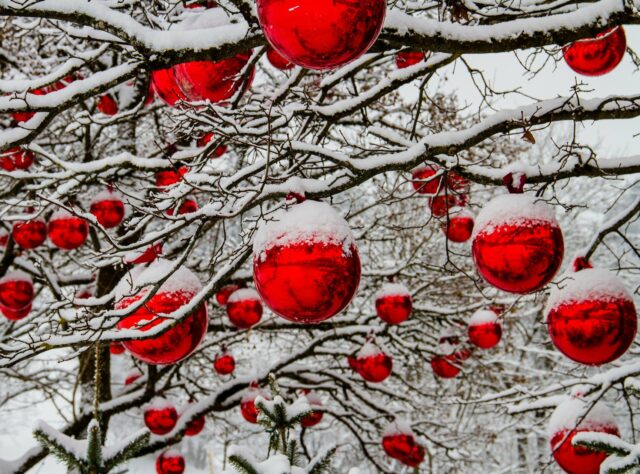 With Christmas around the corner, it is certainly not too early to start thinking about the joy we can spread in a year like no other. World Land Trust (WLT) is offering you the chance to gift a healthier planet to those you care about through our Plant a Tree programme – the ideal option for a small gift that goes a long way.
Donating to our Plant a Tree programme on behalf of your family and friends is a gift that can last a lifetime. At only £5 per tree, it is the perfect Secret Santa present – an affordable option that doesn't cost the Earth but does, in fact, do the opposite. To plant a tree with us is to sow the seeds of a better planet, restoring threatened ecosystems to their former glory.
If 2020 was the year when we saw – clearer than ever before – the impacts of humankind's unhealthy relationship with nature, this Christmas could be the time when we start to mend that relationship. Considered together, the gifting choices each of us makes this holiday season could have far-reaching implications for all.
Opting for Secret Santa is already a fantastic start to minimise the footprint of your gifts this year – a way to help both your pockets and the planet as you curb the amount of gifts being given and the associated packaging. By going further and gifting donations to our Plant a Tree programme to your Secret Santa pair, you put your pennies into something meaningful – you gift a healthier planet not only to them but also to every other living being on Earth.
The donation required for every tree under our programme might not sound like much, but it goes a long way. Every £5 you gift funds the care of one tree to the point at which it can survive on its own, including collecting the seeds, nurturing the seedling, preparing the land, planting the tree, tending the sapling, and protecting the new forest.
In addition, choosing WLT's Plant a Tree programme for your Secret Santa pair will give them a tangible something to mark their support to nature. Donations of £5 (one tree) and £10 (two trees) are eligible for a standard certificate, while donations of £25 or more (five trees) will be offered a personalised certificate.
The WLT community brings tree planting wins all over the world
Since the inception of WLT's Plant a Tree Programme, its supporters have helped us fund our overseas conservation partners to add an incredible 2,179,705 native trees across the world. This is a milestone that not only reconnects forest 'islands' to provide continuous habitat for wildlife, but also combats climate change by removing carbon from the atmosphere as the trees grow.
This year, for example, with help from our committed Plant a Tree supporters we were able to support the planting of 30,000 native trees in Ecuador's Buenaventura Reserve – a biodiversity and clean water boost to this 7,000-plus-acre parakeet haven managed by our partner Fundación Jocotoco (FJ).
At Buenaventura, the addition of thousands of trees set the scene for a major conservation win. As FJ confirmed in mid-July 2020, 114 El Oro parakeet (Pyrrhura orcesi) had reached the fledging stage as of that point. As chicks underwent their grey-to-green transformation within their wooden homes, the green of new trees grew brighter outside across the reserve – a milestone delivered by Plant a Tree supporters and an achievement we could now repeat, if you help us.
This year more than ever, a healthier planet is a gift you can offer to your loved ones – through us. Starting at £5, donations to bring new trees to the world on behalf of your family and friends could be the start of a big, global change: the time when we gifted each other a planet where 2020's events can never repeat themselves.
#GiftThePlanet with us – plant the seeds of a better world this holiday season!