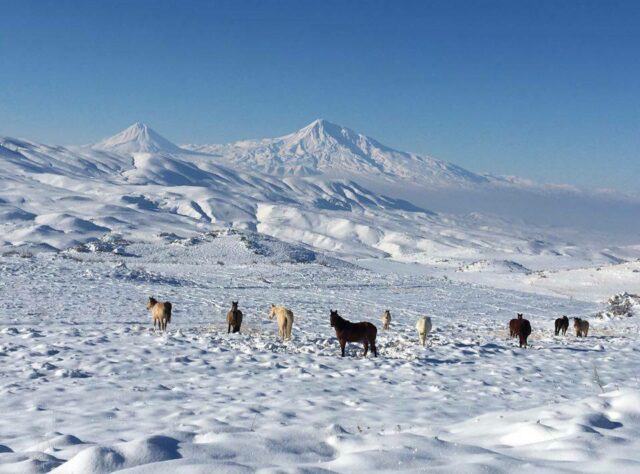 Gift your loved ones a healthier, greener planet this holiday season by buying an acre of protected land on their behalf, for a present that will last a lifetime.
This year you can add to our acre count, protecting wildlife-rich habitats at the time they need it most. By buying an acre on behalf of someone you care about, you will make them part of something wonderful this Christmas – a positive movement for change. You will gift them a piece of land that, owned and protected by our local conservation partners, could last forever.
A recent UN study showed that protecting the most threatened, life-packed tracts of land in the world – including Africa, Mesoamerica and Southeast Asia – could tip the scales in the fight against climate change and biodiversity loss. Perhaps inspired by scientific findings like this, World Land Trust (WLT) donors have spent decades supporting our Buy an Acre programme, saving land with us to save all life on it.
There are several options to donate to WLT's Buy an Acre programme on behalf of your loved ones: £100 covers the purchase of an acre by our partners, while donations of £25 will allow our partners to protect a quarter of an acre. Either alternative will see your friend or family member receive a gift pack and personalised certificate.
With this year's Giving Tuesday edition (Tuesday 1 December) around the corner, many shoppers are considering how to give back to nature. Gifted donations to our Buy an Acre programme are the perfect choice for those looking for a meaningful option – a present that gifts a healthier planet to yourself, your family, your friends but also every other living being on Earth.
Buy an Acre supporters give endangered wildlife more room to roam 
Opting for Buy an Acre as a Christmas gift will allow your loved ones to protect land with those that know it best – our conservation partners.
Rather than owning land directly, WLT protects nature by partnering local organisations across the world, funding the creation and extension of nature reserves that these organisations then own and protect. We believe that land should be owned by local people who know the ecosystems, the threats and the wildlife best. Our partners are experts in land conservation in their respective countries – working with local communities and employing local people.
Our partners' work would not be possible without the incredible generosity of our donors. In the coming months, for example, with help from our committed Buy an Acre supporters, we have a chance to fund the purchase of 13,096 acres (5,300 hectares) of land – a plan by our partner Fundación Biodiversidad Argentina (FBA) to create a Chaco Taguá Biological Corridor in Argentina.
This corridor will help FBA safeguard the home of the Chacoan Peccary – a social boar-like mammal species so elusive they were first discovered via centuries-old fossil remains and thought to be extinct. The combination of hunting and habitat destruction pushed this species into Endangered status, with populations expected to halve within three generations.
Now, and if WLT supporters join us and gift an acre to their loved ones, there is a chance to give Argentina's Chacoan Peccary population more room to roam and thrive – a success story that would follow the many others that our programme has made possible over the years.
Since our foundation we at WLT and our international partners have seen first-hand the difference that supporters like you make and we know this – if you gift donations through us this Christmas and beyond, a healthier planet is a gift you can give to those you care about.
#GiftThePlanet with us – gift your friends and family an acre to make them protectors and stewards of nature!