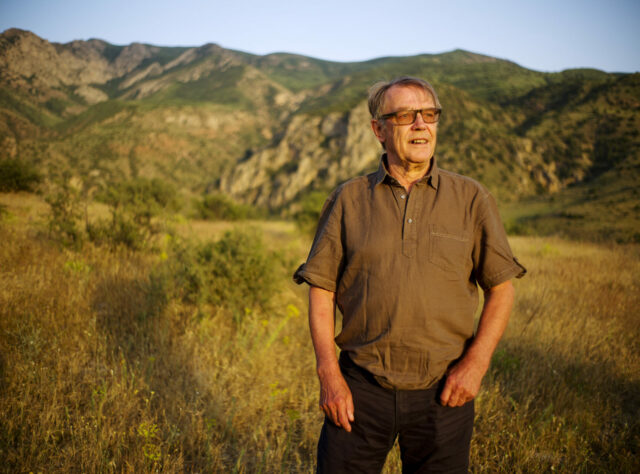 World Land Trust (WLT) is greatly saddened to have heard of the passing of our founder John Burton. Our deepest sympathy goes out to John's wife Viv Burton, Lola and all of his friends.
Through the actions he took with WLT, John leaves an incredible legacy to conservation. In setting up the charity in 1989 and running it for its first 30 years, he pioneered and advanced a Buy an Acre approach that has since brought vast tracts of threatened habitats into conservation in Africa, America, Asia and beyond, for the benefit of endangered species, local communities and everyone else on this planet.
Much of the impact that WLT continues to make today through our partners – the local conservationists who own and protect the land – is being delivered through alliances that John established. As Dr Mark Avery, Chair of WLT Trustees, puts it: "I was fortunate to know John for many years. He established WLT over 30 years ago, and the organisation's work in protecting wildlife across the globe is rooted in his visionary thinking. John's commitment to threatened wildlife, before, during and after his three decades leading WLT, was an inspiration to so many of us. We mourn his passing, celebrate his achievements and send our heartfelt condolences to Viv, his partner in life and at work."
It was John who set WLT on this conservation journey, and in this decisive decade for planetary crises, all of us at WLT will continue to build on this legacy. Together with our committed partners and supporters, we will push on to bring about the dream John believed in when he founded this charity: a living planet where nature can thrive and is protected by those who know it best.
A full obituary charting John's life and incalculable legacy to conservation can be read here.