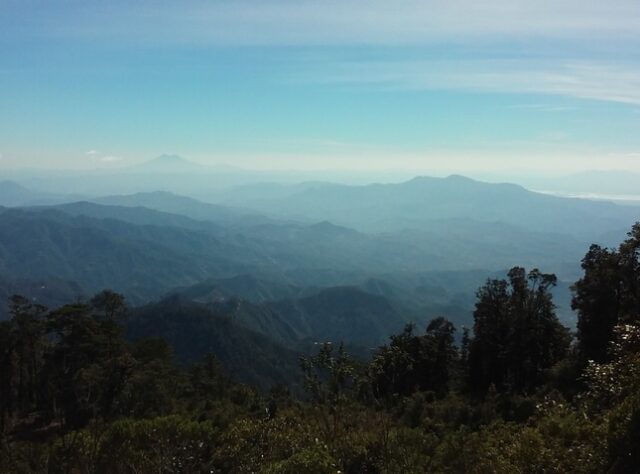 By Angie Eliana Rodrigeuz Rivera – AESMO Ranger.
Angie Eliana Rodriguez Rivera, ranger for AESMO, Honduras, visited the Calakmul Biosphere Reserve in Mexico to learn how their experiences could be replicated at AESMO managed reserves in Honduras.
During the exchange, I observed that in this biosphere reserve, strong work is being done through social networks with environmental education messages to reach out to a greater number of the population: children, youth and adults. I hope to be able to replicate this approach in the Pacayita Volcano Biological Reserve.
The issue of biological monitoring is similar to that applied by AESMO. However, to detect Jaguar and other species in the Calakmul Biosphere Reserve, their staff apply what they call aguadas, which consist of holes filled with water, so that when felines come to drink they can be photographed or filmed with camera traps. They have also been monitoring species for eight years with the SMARTH tool.
As an AESMO ranger, I have the responsibility of replicating the methods discussed that I believe can be adapted to the Pacayita Volcano Biological Reserve in association with local governments and communities involved in the purchase of land for biodiversity, water and soil conservation. Among those is learning to make soaps, antibacterial gel and handicrafts from totally organic raw materials, which would contribute to the maintenance of the economy of families in conditions of poverty.
World Land Trust fund Angie through Keepers of the Wild. Alongside conservation management, rangers play a key role in outreach and education in the communities, showing them best methods for managing and utilising the land.
If you would like to donate to Keepers of the Wild, please click on the button below