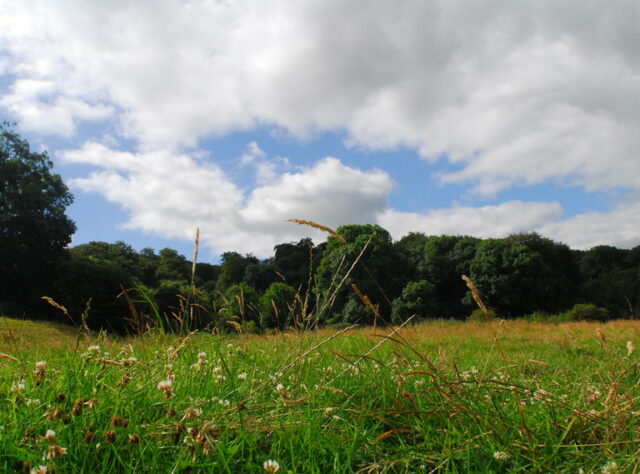 By World Land Trust CEO, Catherine Barnard.
As the UK Government has just extended the coronavirus lockdown for a further three weeks, and WLT has completed our fourth week of home-working, I've been reflecting on some of the things that I have been reminded of this week during these unusual times.

People need wildlife and nature in their lives.
I've been struck by comments from so many people about how they are noticing nature more now that the roads are quiet, and the skies are clear. Friends in London have been reporting being able to hear birdsong for the first time in years, and we've all seen the reports of people trying to escape to parks or countryside whenever they can. It is clear that access to nature is something that brings support and happiness to people at this time.
This was also reported by The Guardian in an editorial this week stating that "access to nature should not be a privilege", particularly in urban areas, and that once this pandemic is over there are "better ways to arrange our lives". Meanwhile, another survey this week, reported in The Independent, indicated that 48% of the public believe that the government should act "with the same urgency to climate change as it has to COVID-19".
The underlying messages in these reports are nothing new to those of us who work in conservation. But amid all the challenges, and personal tragedies, of the coronavirus pandemic, it is clear that people need, and value, nature in their lives. Perhaps we should all pause for a moment this weekend to appreciate some little part of nature in your life.
Our supporters are amazing.
We are all experiencing one of the most unusual times in our lifetimes so far. And many people are worried about the health of their family and loved ones, or about their jobs and income. Yet despite this, our supporters are still helping WLT and our partners protect nature on the ground. We've even seen that our Chair, Mark Avery, and other supporters are finding that the lockdown means they have a little more money due to not travelling or eating out, and are choosing to donate that to help charities such as WLT.
We've also seen our supporters show how important nature is to them by helping connect WLT with audiences. Last week the Finnish band Nightwish launched their new album Human:II:Nature showing how music, humans and nature are all interlinked, and highlighting their passion for conservation and support for WLT.
The generosity of all our supporters is incredible: thank you for being part of this journey with us, and enabling us to have such impact.
Our staff and partners are amazing.
The dedication and commitment of the WLT staff and partners has been incredible. This was in no doubt of course: I already knew that our combined teams give so much to making a positive difference for nature. But what is so impressive is how they are still managing to protect nature despite the massive changes in their working situations. This was exemplified by the news we reported this week about our partner in Mexico's rapid response to extinguish a fire in their reserve, and again highlights the importance of empowering local people to protect land that is important to them, which is exactly what our Keepers of the Wild programme does. Conservation is for, and by, people, so I extend my thanks to all the staff at WLT and our partners who make this happen.
Whilst most of my week has been spent in virtual conference calls, stopping to reflect on the week has reminded me again so powerfully why we are doing this: nature is important to all of us. Indeed, our future depends on forging a new, more respectful, and positive relationship with nature after the coronavirus pandemic is controlled. We cannot allow ourselves to return to "business as usual", as this is what got us into this problem in the first place. We are part of nature, and depend on nature to survive and thrive.
So, if you are able to, please help us to protect nature.