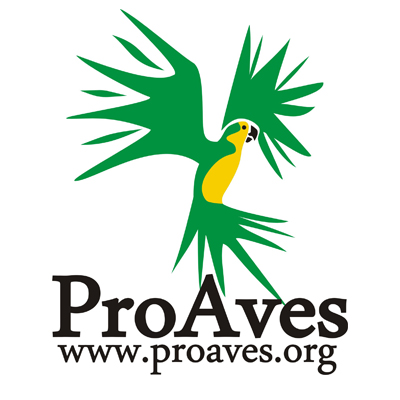 Fundación ProAves
Mission
To be a leading organization in the protection of birds and biodiversity, in association with institutions and communities, oriented towards the achievement of human development in harmony with nature.
History
Fundación ProAves was founded in 1998. Originally focused on saving the Yellow-eared Parrot from extinction in Colombia, the success of this project lead to the legal establishment of the organisation in 2001.
Following this, their mission has expanded to protect birds and biodiversity in Colombia through research, specific conservation actions, and outreach with the community. Currently, ProAves has 28 Nature Reserves at strategic points throughout the country to protect the habitat of threatened species in perpetuity. ProAves work in collaboration with different organizations, groups, and citizens at the local and regional level to protect biodiversity.
Partnership with WLT
World Land Trust (WLT) first met ProAves through WLT-US (now Rainforest Trust) and in 2009 funded the expansion of the existing El Pangan Reserve, protecting the Spectacled Bear, Jaguar and the Blue Pangan Poison Arrow Frog.
WLT has since helped with the purchase of over 3,445 ha (8,500 acres) of forest at eight different reserves across Colombia. Forest types range from the Chocó rainforests, one of the wettest forests in the world, to high cloud and montane forests in central and northern Colombia.
As part of our Keepers of the Wild programme, WLT funds two reserve rangers with ProAves, at Rana Terriblis Reserve.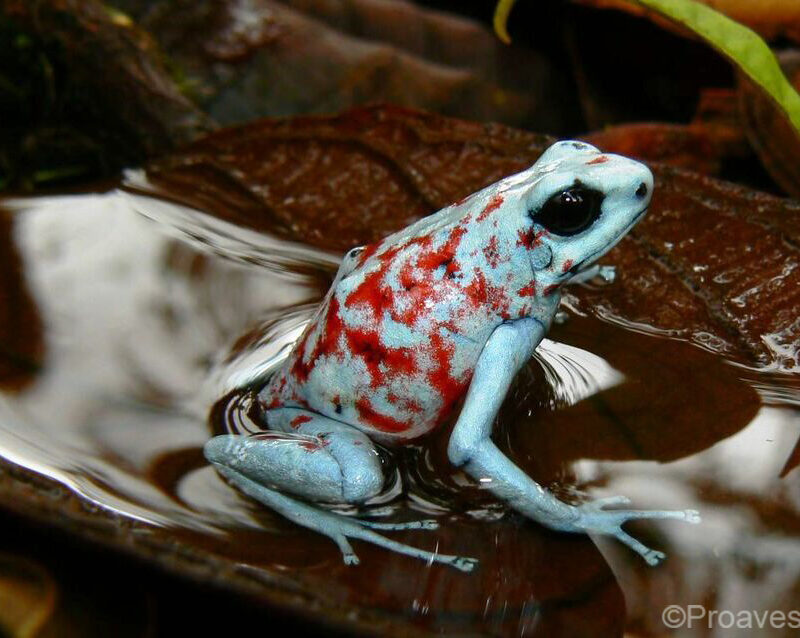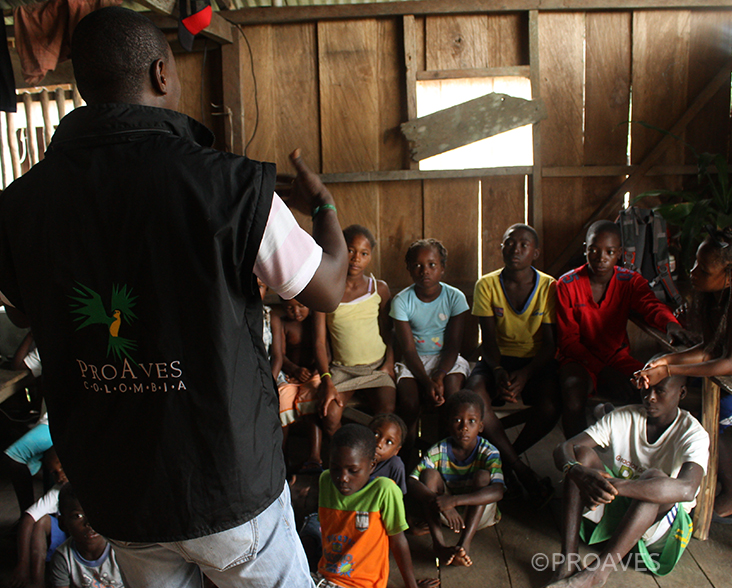 Other Activities
Bird conservation projects include creating artificial nests for threatened parrots and nurseries for bird-friendly shade grown coffee
Running several eco-centres as a training and community area while promoting sustainable business implemented by locals specially women
Producing educational resources, running awareness raising campaigns and festivals
Working with local communities, such as organising the Women for Conservation Programme to promote women empowerment in conservation
Science research projects to protect some of Colombia's most threatened species, focusing on bird monitoring, migratory species, and threatened parrots
Contact Details
CEO/Executive Director:  Sara Ines Lara
Website: proaves.org