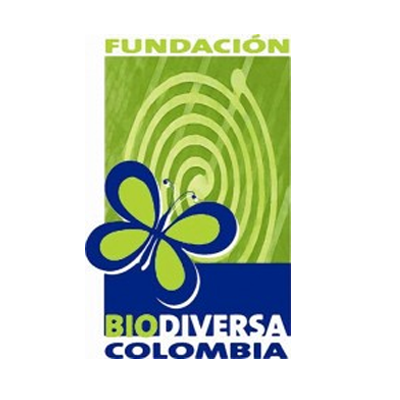 Fundación Biodiversa Colombia
Mission:  The conservation of the Colombian natural and cultural heritage through scientific research with social involvement and through sustainable productive projects that contribute to conservation, to social development and to self sustainability of local communities.
Vision: Our vision is to grow as a self-sustainable organisation that develops projects and research in multiple areas of Colombia, generating positive, growing and long-lasting social and environmental impacts.
Partner History
Since 2005, Fundacion Biodiversa Colombia has been promoting and developing research and conservation in the biological, social and cultural fields and in other areas of knowledge that contribute to preservation of the biological and cultural heritage of Colombia, while seeking alternatives for sustainable development.
Partnership with WLT
Fundacion Biodiversa Colombia became partners with World Land Trust in 2018 following a site visit to Colombia, and their attendance at World Land Trust's 2018 partner symposium.
As well as providing funds for the extension of El Silencio, World Land Trust has helped cover initial costs for rangers and their facilities and supported the acquisition of productive land which will be used to support the long-term sustainability of the reserve.
Other projects and activities
Fundación Biodiversa Colombia has teamed up with the Ornithological Society of Antioquia (SAO) to prevent local extinction of Blue-billed Curassow from the middle Magdalena river valley region.
Ecological and Economic benefits of timber and and non-timber species plantations
Awards and achievements
Winner of the 2017 Caracol Prize for Environmental Protection in the medium and small companies category.