Ecoregion: Sierra Madre Oriental Pine Forest
Key Species: Jaguar, Puma, Bumblebee Hummingbird, Ocelot, Margay
Situated in the state of Queretaro, Sierra Gorda Biosphere Reserve covers an area of more than 946,000 acres (383,000hectares) consisting of 15 types of vegetation including evergreen and deciduous tropical forest, shrubs and cacti, oak forests, pine forests and cloud forests.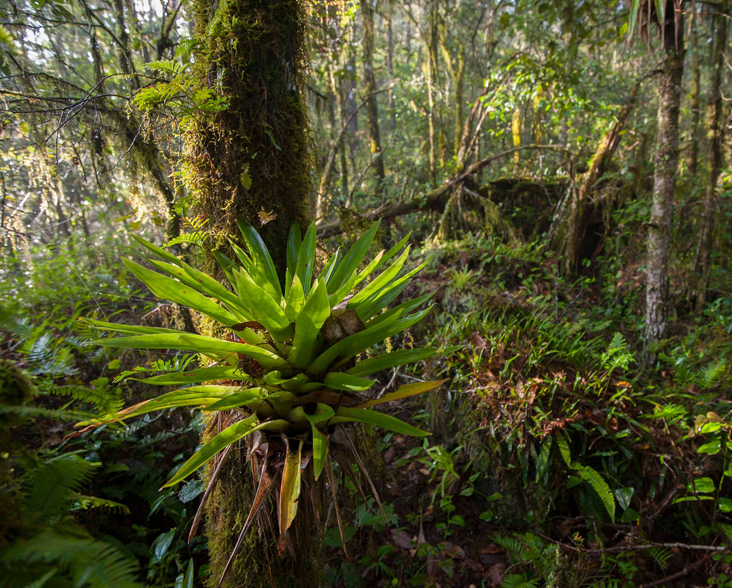 Conservation Action
Although called a reserve, much of the land inside Sierra Gorda Biosphere Reserve boundaries is in private ownership and therefore unprotected. World Land Trust (WLT) is working with GESG to bring as much of this land under protection as possible.
Threats include cattle ranching, slash and burn forest clearance, illegal hunting, timber extraction and inefficient agricultural practices which lead to soil erosion. Mining and associated pollution, together with urban sprawl also threaten this biodiverse habitat.
WLT has enabled GESG to purchase many reserves within Sierra Gorda and is continuing to raise funds to help GESG purchase and protect more wildlife habitat in this area of high biological importance.
Current reserves supported include:
Las Arenitas
Las Canalitas
El Canón del Fresno
Cerro Prieto-Cerro
Hoya Verde
Biological Importance
Sierra Gorda is Mexico's richest area for mammal diversity with 111 recorded species including: Black Bear (Ursus americanus), Neotropical Otter (Lutra longicaudis), Porcupine (Coendu mexicanus), Kinkajou (Potus flavus) and Queretaro Pocket Gopher (Cratogeomys neglectus).
Sierra Gorda is home to all six cat species found in Mexico: Jaguar (Panthera onca), Puma (Puma concolor), Bobcat (Felis rufus), Margay (Leopardus wiedii), Ocelot (Felis pardalis) and Jaguarundi (Felis yagouaroundi).
There have been 345 species of birds recorded, including: Military Macaw (Ara militaris), Great Curassow (Crax rubra), Bearded Wood-Partridge (Dendrortyx barbatus), Bumblebee Hummingbird (Atthis Heloisa) and the Maroon-fronted Parrot (Rhynchopsitta terrisi).
There are also many rare amphibians and reptiles found within the network of reserves which comprise Sierra Gorda, including Big-footed Salamander (Chiropterotriton magnipes), Bell's False Brook Salamander (Pseudoeurycea bellii) and the Chunky False Brook Salamander (Pseudoerycea cephalica).