Species Data
Class: Amphibia
Order: Caudata
Family: Plethodontidae
Scientific Name: Bolitoglossa lozanoi
IUCN Red List status: Least Concern
Description
These unusual looking, large, lungless salamanders from the Middle Magdalena Valley, Columbia are rarely found and restricted to a small range. Little is known about them, but they are believed to be in decline. Lozano's Salamander has a mottled brown skin pattern, not unlike a pork sausage. They have large brown eyes and heavily webbed toes.
(Header image: Bolitoglossa lozanoi  ©Mauricio Rivera Correa.CC license 2.5 )
Behaviour
A nocturnal species, they often climb trees and other vegetation near water sources, and can get up to two meters off of the ground.
(Image: Bolitoglossa lozanoi  ©Mauricio Rivera Correa.CC license 2.5 )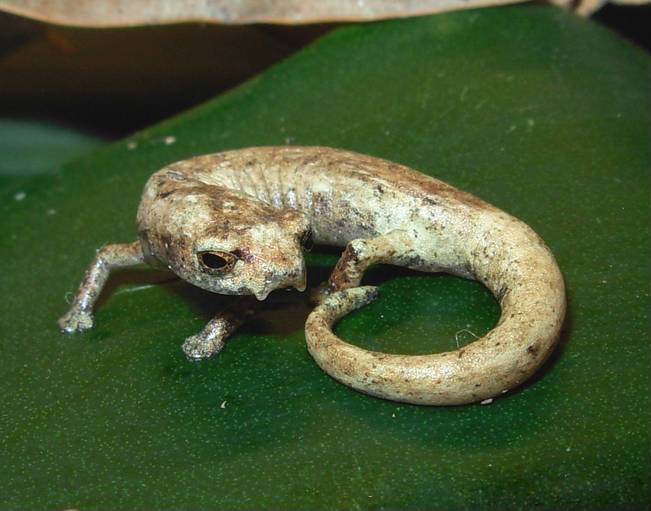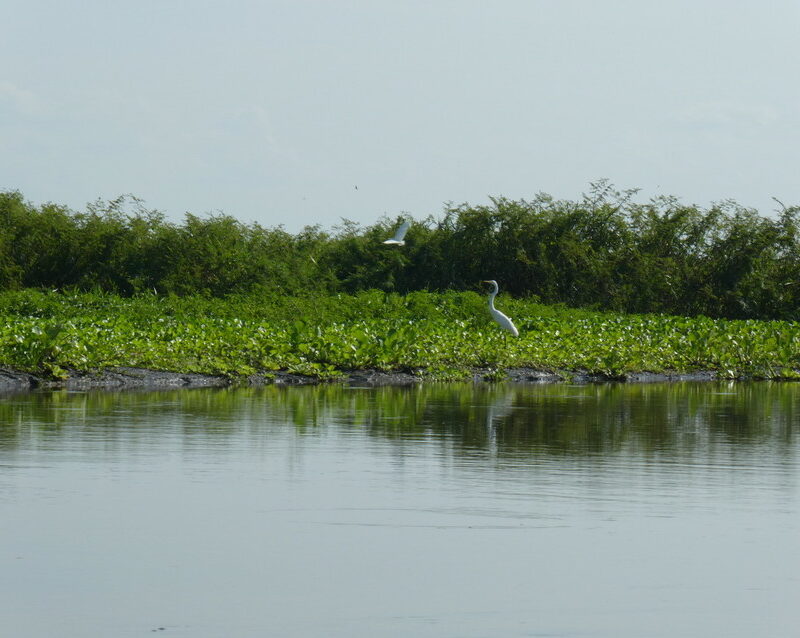 Habitat
As lungless salamanders must always be wet to breath, Lozano's Salamanders need to be close to a fresh water source at all times, so are never far from a stream or pool. They are only found in lowland moist forest.
Threats and Conservation
Lozano's Salamander is threatened by many of the same factors as amphibians worldwide, such as chytridiomycosis. They are sensitive to environmental changes ranging from water levels to El Niño effects. These changes have been exacerbated by the building of hydroelectric dams up stream of their home range, as well as the direct loss of some individuals closer to the Proyecto hidroelectrico La Miel 1 dam site.
Protected by these WLT Projects