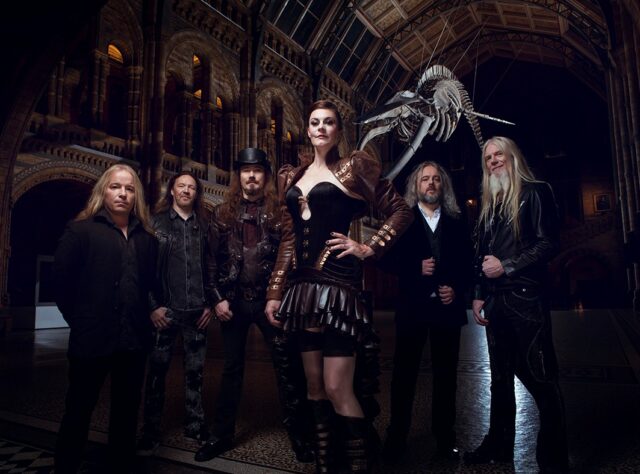 Finnish band, Nightwish, celebrate the release of their new studio album  Human :||: Nature on 10th April, bringing a whole new audience to World Land Trust.
This unique new partnership sees the internationally acclaimed band helping to raise the profile of World Land Trust and our projects and partners around the world, educating their fans about a subject very close to their hearts. Last month, Nightwish released a video for new track, 'Ad Astra', which features on the nature disc of the two-disc record, gathering over 500,000 views already.
"In this digital age, with the opportunity to connect with global audiences directly, it's important that we find new ways to speak with people. Including through their interests – music on this occasion. The wellbeing of the planet affects everybody and Nightwish is passionate about conservation and protecting threatened species, and to that end are supporting WLT's work," explains Jonathan Barnard, CEO.
The video features footage shot at Sierra Gorda Biosphere Reserve in Mexico, which Nightwish have pledged to support. Managed by the award-winning NGO, Grupo Ecológico Sierra Gorda (GESG), the reserve now protects 946,000 acres of land in Sierra Gorda. WLT has worked with GESG since 2007, funding land purchase, carbon offsetting and rangers at the reserve, where it, and the surrounding privately owned land, is still vulnerable to a host of threats including cattle ranching, slash and burn forest clearance and illegal hunting.
Within hours of 'Ad Astra' premiering on YouTube, WLT had a surge of new donations and support from fans of the band, eager to share not just the new track from the band but the work that we are doing together too. "We're thrilled by the support of Nightwish fans already and are excited by our partnership and the release of Nightwish's new album," added Jonathan. "This partnership shows how nature is important in so many different ways to people, such as inspiring musicians and artists, and that we can all make a positive difference for nature and our world."
SUPPORT LAND PURCHASE IN MEXICO
Donating to Buy an Acre Mexico, would enable WLT partner, Grupo Ecológico Sierra Gorda to extend the Sierra Gorda Biosphere Reserve by a further 142 acres, which is home to rare species like Jaguar, Military Macaw, and an abundance of reptiles and amphibians


Further Information:
Nightwish lead singer Floor Jansen will be joining us for an Instagram Live and public Q&A soon. Don't forget to follow @worldlandtrust on Instagram for updates.