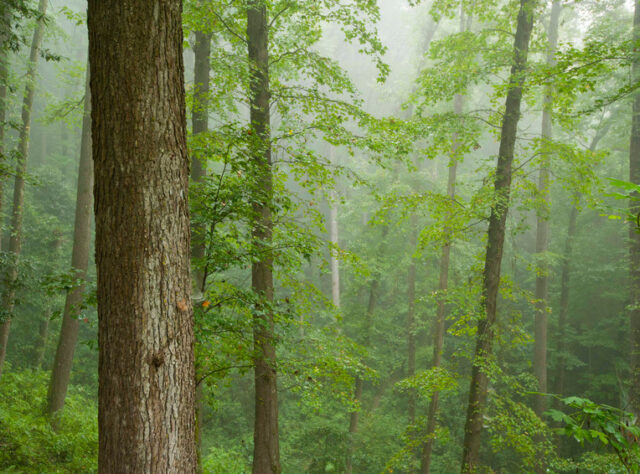 By World Land Trust CEO, Catherine Barnard.
Fifty years ago, on 22 April 1970, the world celebrated the very first Earth Day. What will it look like in fifty years' time, I wonder? My hope is that it will still be celebrated, but as an annual reminder to us all to reflect on our positive and affirming relationship with the natural world, to celebrate nature and the earth, and remember how previous generations had to fight for the survival of nature: something that will then seem remarkable as we view it as a fundamental right.
Human behaviour since that first Earth Day event has spanned two very different spaces; one in which many of us unite to restore the natural order of life on earth, and another whereby human behaviour is undermining the very support systems that we depend on as a species. Nature is inherently resilient, as we are seeing with the resurgence of wildlife in urban spaces during the Coronavirus lockdown. But thanks to the pressures we have placed on the earth, it is becoming ever harder for natural order to restore itself without intervention. As we celebrate this Earth Day, perhaps it is time to consider what actions we can take once the coronavirus lockdown is over to help make our shared home somewhere that allows all species to survive and thrive.
One of the most important parts of the Earth Day celebration is that it has no boundaries. Every one of us can, and should, be an advocate for change, no matter where we are. But we can sometimes feel alone in our actions, so Earth Day can serve to bring each of these individual actions together, and educate and empower the next generation of environmental activists too. We know they are coming. Not only because of the rising voices of activists such as Greta Thunberg and Bella Lack, but because World Land Trust has witnessed and welcomed it over our thirty years of conservation action, partnering with NGOs founded to safeguard the natural world. It is this next wave of children and young people that will witness Earth Day in fifty years' time (I'm afraid I'll be long gone by then): and I very much hope that we will have left them a good legacy for their future.
World Land Trust now works in partnership with over 30 conservation organisations around the world. Each of those organisations has their own stories and challenges, their own endemic and endangered species, and indigenous communities who have their own relationships with that land. However, they all share (as do we) the same vision: a world where the world's most threatened habitats and species are protected for our shared future. We are a part of nature, and forging a new, more respectful, more positive relationship with the rest of nature is vital for us to thrive.
Even now, amid the global pandemic and lockdown, it is the great outdoors that people are longing for – are wandering into for their daily allowance of exercise. As we get closer to nature (or it comes closer to us), I hope that burgeoning relationship inspires us all to advocate on its behalf, and to become more mindful in the choices we make as consumers, as travellers and as one of the millions of species that call earth home.
On days like today, we should take a few minutes to just enjoy nature, but we must then also come together to talk about what the natural solutions are to ensure we leave a world fit for our children. For WLT these solutions currently include the power of land acquisition by local people, the importance of rangers, and the supporting role of reforestation. Thank you for continuing to support our partners, not just with your generous donations, but through talking about the work they do to ensure that wildlife and we can survive.
So do I think my vision for Earth Day 2070 will be realised? I hope so, but honestly can't be sure. But I am sure that this is in our hands: each and every one of us has a role to play in helping forge a new partnership with nature, that allows all of us that share this planet to thrive. Will you help?
Happy Earth Day!