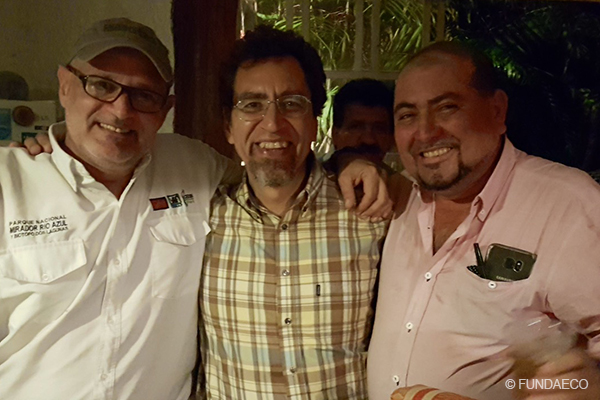 World Land Trust were saddened to learn that devoted conservationist, Oswaldo Calderón Casosola (pictured right), recently passed away.
Most recently working as Regional Director in Izabel, Guatemala for WLT partner, FUNDAECO, Oswaldo worked his way from humble beginnings to become one of the country's most well-respected conservationists. His loss will certainly be felt in Izabel, where he had become quite famous for his work protecting the precious and important biodiversity of Guatemala.
WLT enjoyed many years working with Oswaldo, who oversaw the monitoring, management and protection of the reserve – and always welcomed WLT visits with open arms. In October 2019, Jonathan Barnard, WLT CEO met Oswaldo during IIICAPLAC in Lima. He said, "I was impressed by his incredible passion, knowledge and competence, so understand what a gap he will leave behind at FUNDAECO. And I recall his wonderful sense of humour and I will always remember a happy man with whom I laughed even though we didn't speak enough of each other's language to fully understand each other." This was echoed by Dan Bradbury, Director of Communications and Development, who said, "My time in Guatemala with Oswaldo was unforgettable. Despite our language barriers, he was able to share the extraordinary successes of Izabel and, on one occasion whilst sharing a car journey, we simply laughed and laughed – I guess some things just don't need words."
Oswaldo's passing is a true loss to conservation, and all at WLT send our deepest condolences to Oswaldo's family, friends and all at FUNDAECO.