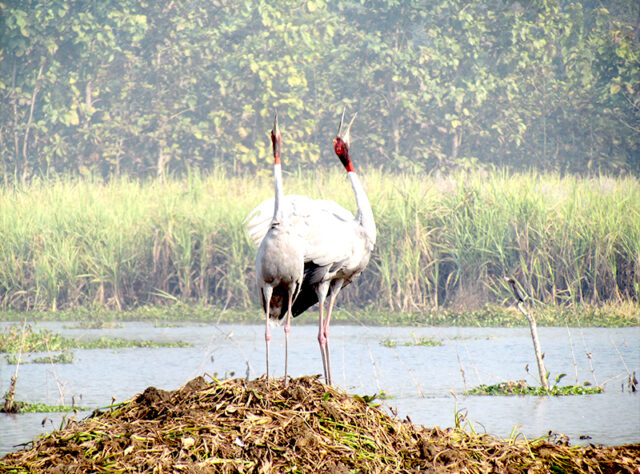 We're delighted that the 2020 Bird Photographer of the Year (BPOTY) competition is supporting our new project to protect crucial habitat in India for the magnificent Sarus Crane. Standing 6ft high, this scarlet-headed beauty (the world's tallest flying bird) relies on wetlands for foraging and nesting. Renowned for its flamboyant courtship dance, the Sarus Crane is held sacred throughout Asia. Found in lowland plains across northern India and western Nepal, the stronghold of the Indian subspecies is Uttar Pradesh – but its future is at risk. Classified as Vulnerable on the IUCN Red List of Threatened Species, populations are believed to be in steep decline due to a reduction in the extent and quality of their precious wetlands.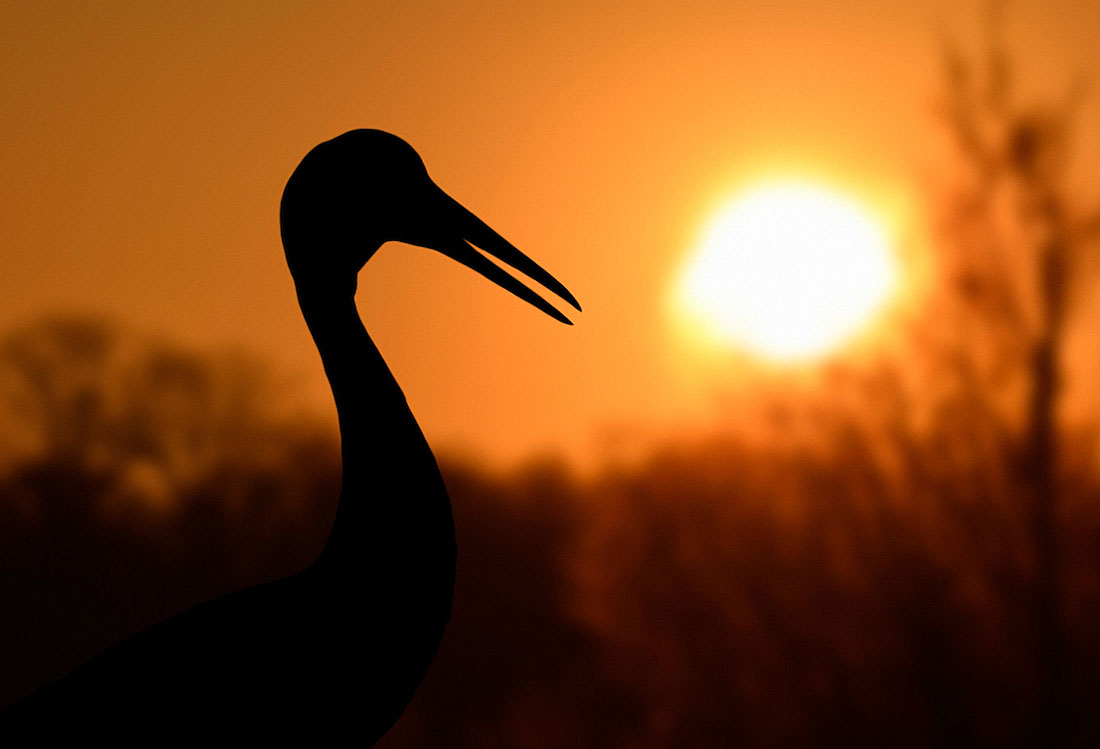 Sarus Crane at sunset. Image: Andrew Cleave/Nature Photographers Ltd
World Land Trust is working with its partner, Wildlife Trust of India (WTI), to secure the future of this stately bird. With generous donations from the public and organisations such as BPOTY, we will be supporting WTI in a three-year project to create community-managed areas and legally protected reserves that not only boost Sarus Crane conservation in Uttar Pradesh, but also ensure a sustainable future for local farming livelihoods.
MORE INFORMATION
We'll be posting regular updates on our work with the Wildlife Trust of India to save the beautiful Sarus Crane, along with details of how you can help. In the meantime, you can support similar projects by making a donation to our Action Fund which channels resources into our most urgent conservation work.