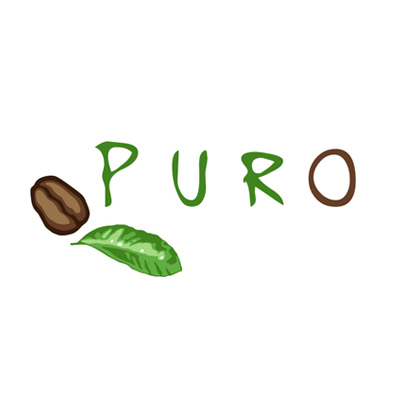 By directing 2% of sale proceeds of Puro coffee to World Land Trust, more than 100,000 acres of rainforest in coffee producing countries has been purchased and permanently protected.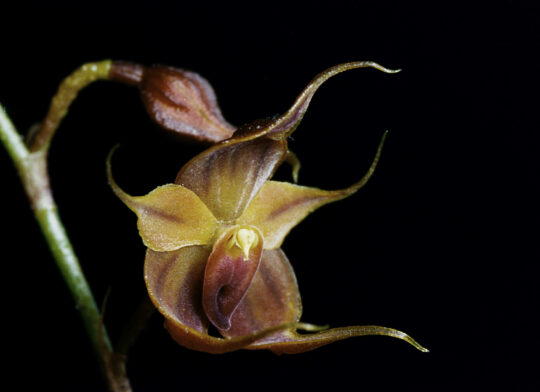 Coffee and Conservation
Two new species discovered within the Puro reserve in the eastern Andes of Ecuador have been named after the brand: The Puro Frog, Pristimantis Puruscafeum, discovered by Ranger Juan Palo Reyes, has markings on its skin and coloration reminiscent of a roasted coffee bean. The Puro Orchid, Teagueia Puroana, was discovered by Lou Jost, Founder and Director of WLT partner Fundación Ecominga.
"Through Puro we are trying to do our part in co-creating a more beautiful story… helping to inspire a new way to do business, mindful of all elements involved in the creation of our products", Andy Orchard, Puro.
CONSERVATION CALCULATOR
Find out how much rainforest you have helped save using the calculator below
(file download)
The Methodology Behind Our Calculations
The metric for Carbon storage was extracted from the Global Aboveground and Belowground Biomass Carbon Density Maps .
This layer was produced by a department of NASA (specifically the ORNL DAAC). They describe the layer like so:
"This dataset provides temporally consistent and harmonized global maps of aboveground and belowground biomass carbon density for the year 2010 at a 300-m spatial resolution."
We produced an estimation of Carbon stock within WLT reserves by assessing where reserves overlapped with the Carbon layer. This provided an estimation of both aboveground (i.e. trees, shrubs, grasses) and belowground (i.e. roots) biomass. These figures were combined to show the total Carbon biomass within reserves, and then divided by the reserve's area, giving the final figure for the "Mean Total Carbon Biomass tC per ha" metric.
Despite using a verifiable source, the figures should be interpreted with some caution as it is an estimation derived from a global dataset. It's also worth noting that the Carbon layer is now over 10 years old, and it may not be as accurate. We are waiting for a more refined and up-to-date dataset to become accessible in near future.
The calculations are all done in Google Earth Engine (GEE) which is an online app that maintains multiple global databases that are freely accessible and can be analysed quickly, as the processing is done through Google's servers rather than on our computers. This is done through coding in Java script and, as GEE has the Carbon database on record, we simply have to use the right code to add it into the script.
Reserve boundaries are mapped on ArcGIS Pro which allows us to perform all sorts of spatial analyses, create maps and export shapefiles. These shapefiles can be imported to GEE to be used in the analysis.