Planet Madagascar Association (PMA)
Mission
Planet Madagascar Association (PMA) works to build sustainable forest communities, improve livelihoods, empower local people, and conserve Madagascar's unique biodiversity. PMA's project activities are based mainly in and around Ankarafantsika National Park, in the northwest of the country.
History
The idea of PMA was first conceived by Dr Travis Steffens and Mamy Razafitsalama, who worked together on Dr. Steffens' PhD research project on the impact of forest fragmentation on lemurs within Ankarafantsika. While living and working together, they witnessed uncontrolled forest fires, found evidence of illegal lemur hunting and forest resource extraction, and also watched as people in nearby impoverished communities suffered from preventable diseases.
To help provide a solution to these problems, Travis founded Planet Madagascar Canada and Mamy founded PMA in 2015 as partner organisations dedicated to conservation, education, and community development.
Our partnership
WLT partnered with PMA in 2022 to restore 150 ha of key lemur habitat in Ankarafantsika, part of PMA's long-term goal to restore a total of 2,000 ha. The WLT-funded restoration will take place in the national park's 8,000 ha Ambanjabe Management Zone, on areas of grassland that once held forests before they were burned away. Alongside direct planting activities (180,000 seedlings over three years) and maintenance of the restoration sites, PMA will also engage local communities in conservation education and forest-compatible livelihood projects.
PMA works closely with three communities totalling around 600 people who live in Ambanjabe. As part of this project, PMA will support 18 community patrollers to protect the restoration zone and undertake fire management and prevention, 41 women within the women's cooperative who produce 30,000 seedlings a year on commission to the project, and 15 nursery team members who will produce up wot an additional 30,000 seedlings per year. Communities will also be supported through educational outreach programmes, an agreement with livestock keepers to help maintain their livelihood while protecting forest, and beekeeping and citrus farming initiatives. Any profits will be partly reinvested to bring more people into these schemes and provide revenue for women's cooperatives.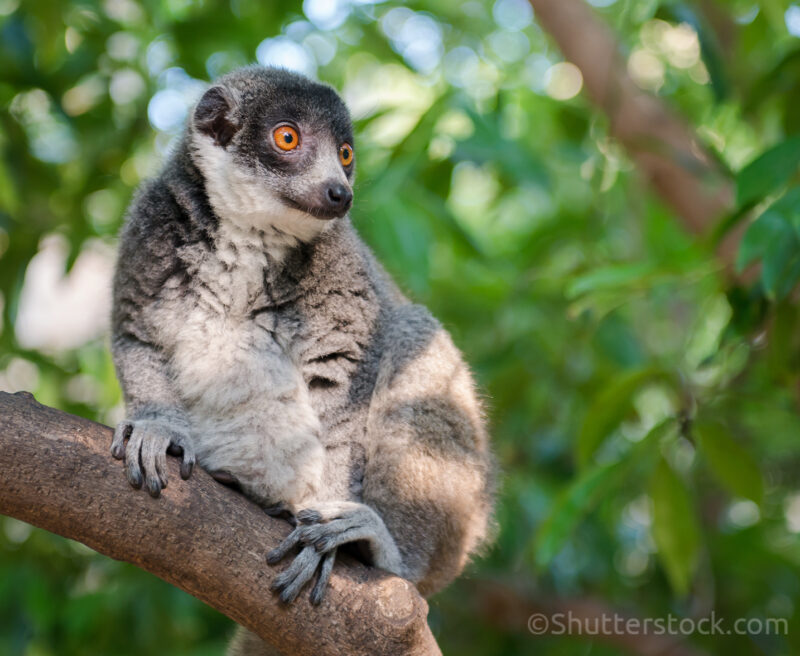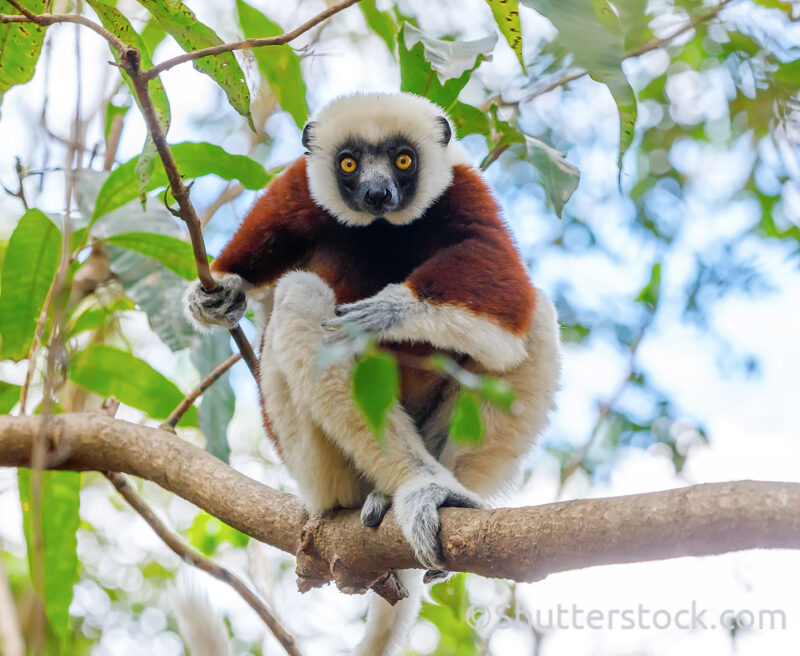 Current projects with WLT
Ankarafantsika National Park
Around 97% of western Madagascar's dry deciduous forests have already been destroyed, leaving the 135,000 ha Ankarafantsika as one of just five remaining forest blocks measuring over 50,000 ha. The park is threatened by land-use practices such as charcoal production and slash-and-burn agriculture, as well as climate-induced droughts. The WLT-PMA project will protect the national park's considerable biodiversity from these threats, alongside the community benefits mentioned above.
Ankarafantsika is home to 109 plant families, which include 352 species endemic to Madagascar. There are also 127 bird species, 64 reptile species, 13 amphibian species and 11 bat species here, among other wildlife. PMA's conservation focus is lemurs, eight of which live in the park, including five listed as Endangered or Critically Endangered. Ankarafantsika is also the only place in the world where one can find the Greater Big-footed Mouse.
Other activities
The PMA team has recruited and trained fire management and patrol teams within 4 zones around Ankarafantsika National Park, undertaken forest restoration that has planted 147,000 trees, held education workshops on lemur conservation, fire management, forest restoration, and sustainable agriculture, built a school, run women's and pubic health projects, and established a women's cooperative – all with the support of local communities.