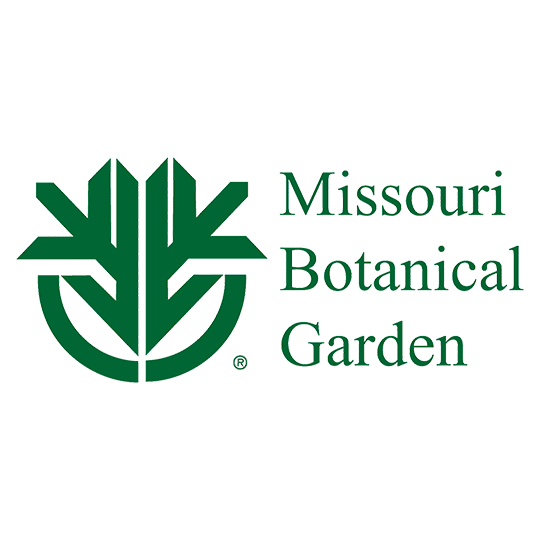 Missouri Botanical Garden – Madagascar Programme (MBG-Madagascar)
Mission
The Missouri Botanical Garden is headquartered in the USA and in 1987 it launched its Madagascar Programme (MBG-Madagascar), which today is committed to understanding and safeguarding the island's unique, diverse and highly threatened flora, and their ecosystems. Focused in and around 11 Priority Areas for Plant Conservation, MBG-Madagascar collaborates with communities at the local level to protect the rich biodiversity of the island and the natural heritage of the Malagasy people.
History
Since the opening of MBG-Madagascar's office in the Malagasy capital of Antananarivo, the organisation has launched various research and conservation projects to understand and prevent the loss of Madagascar's uniquely rich and irreplaceable biodiversity and habitat. Except for its international Technical Advisor, all 90 permanent staff of MBG-Madagascar are Malagasy, and all rangers and plant nursery staff are recruited locally.
Home to an estimated 14,500 vascular plant species (of which currently only 11,500 have been recognised and named by scientists) and with at least 82% of these species endemic to the country, the Malagasy flora stands out as a global priority for research and conservation. Since its earliest days, MBG-Madagascar has been concerned with a lack of documentation around Madagascar's floral heritage. For four decades it has carried out vital work to discover, describe, and database the flora through inventory, taxonomic research, assessments of the risk status of species, and analyses to identify priority areas for plant conservation. This work continues apace, and has helped demonstrate the global importance of conserving and restoring Madagascar's forest fragments where many locally endemic plants cling to existence.
Since 2009, MBG-Madagascar has been concerned with the declining status of the last forested area in Madagascar's Vangaindrano District – Ankarabolava-Agnakatrika – which is home to a significant number of threatened and locally endemic species. This led MBG-Madagascar to work with local people and the Malagasy government to establish a legally recognised protected area which it now seeks to further expand with the objective of improving its resilience to outside pressures.
Our Partnership
World Land Trust (WLT) has been in contact with MBG-Madagascar since 2018 and we formally became partners in 2023, marking the beginning of a project to expand and protect the highly threatened Ankarabolava-Agnakatrika forests which were once part of a vast arboreal expanse covering the entire eastern region of Madagascar. While this forest is the home of a very biodiverse fauna and flora including over 50 threatened species, it is also seriously degraded, deforested and fragmented, and subjected to ongoing pressures. This reflects the wider situation on the island: up to 90% of Madagascar's precious natural habitats have already been lost and all of the remainder have been degraded to a greater or lesser extent. Malagasy humid forests, that hold a good proportion of the country's biodiversity and contain fertile soils and trees felled for timber, have been badly impacted. At Ankarabolava-Agnakatrika, as in many other locations, this loss is mainly attributed to shifting cultivation, logging for timber and fuel wood, and depredation by wildfires.
In 2015, 1,562 ha of Ankarabolava-Agnakatrika forests were designated as a Protected Area. However, due to the reserve's small area compared to its outer boundary, it is exposed to several threats such as increased wildfire activity and tropical cyclones. Here and throughout the island, these events are worsening with the climate crisis, causing serious impacts to biodiversity as well as human lives and livelihoods.
With WLT funds, MBG-Madagascar will expand the Ankarabolava-Agnakatrika Protected Area by acquiring an additional 200 ha of degraded habitat surrounding the existing protected lands. This will then be restored to native forest with a special focus on improving the status of certain tree species that are now very rare at this site. WLT funds will support 12 rangers as well as other MBG-Madagascar staff working on the project. As part of the project, MBG-Madagascar will also provide 30 tree nursery training opportunities for local people, who will then be compensated to produce and plant the 500,000 native trees on the acquired land: skills that they will then be able to transfer to establish their own nurseries, producing young plants for sale.
Community-based conservation characterises MBG-Madagascar's approach to all its interventions. The 200 ha of land to be restored in this project will be managed according to rules (locally referred to as dina), developed by and implemented through organised assemblies of local people.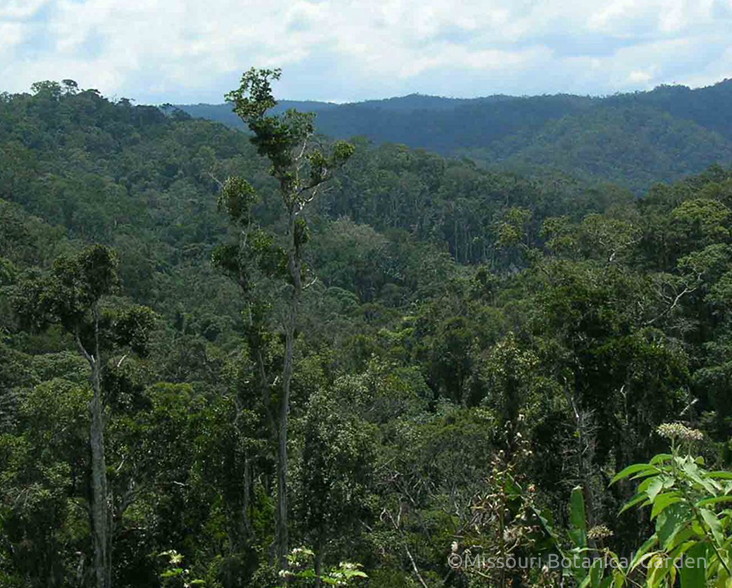 Current Projects with WLT
Ankarabolava-Agnakatrika
MBG-Madagascar's first project to be supported by WLT focuses on the humid Ankarabolava-Agnakatrika forests in south-eastern Madagascar – a vestige of a once vast, but now largely destroyed expanse of forest the size of Norfolk, England. These forest fragments are now the only area of natural vegetation remaining in the Vangaindrano District. Moreover, low-elevation evergreen forest of this type is a seriously under-represented forest type in Madagascar's protected area network.
The 200-ha extension of the Ankarabolava-Agnakatrika Protected Area will act as a buffer zone surrounding the existing forest. Around 95% of the designated land for this project is deforested and consists of a species-poor shrub savanna, but the remainder represents a unique moist broadleaf forest biome, which across the world is home to some of the world's rarest species, many of which are still undocumented by science.
Between 2023 and 2028, MBG-Madagascar aims to use WLT funds to carefully restore forest on the acquired land by propagating and planting 500,000 native trees from a selection of at least 70 locally sourced native woody plant species, with a focus on those that are now very rare at the site. This work will not only expand the protected forest but also significantly contribute to improving its integrity and reducing the risk of degradation by outside threats.
Ankarabolava-Agnakatrika
People
Like most of Madagascar's forests, cultural heritage and value is rooted in the Ankarabolava-Agnakatrika forests. Described as a 'hospital' for the local Antesaka people, it is a source of medicines and also wild foods, and harbours raw materials used to construct traditional houses. It also hosts important water sources that flow from the forest to irrigate crops farmed by local communities in the surrounding landscape. Because of these relationships, the ethno-botanical knowledge and practices of local communities will be central to MBG-Madagascar's approach to forest restoration, and around 1,000 local people will be employed throughout the restoration project.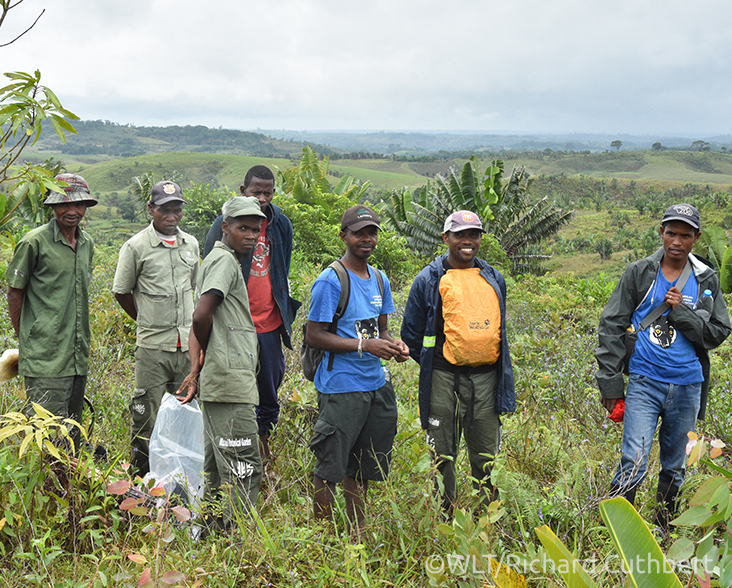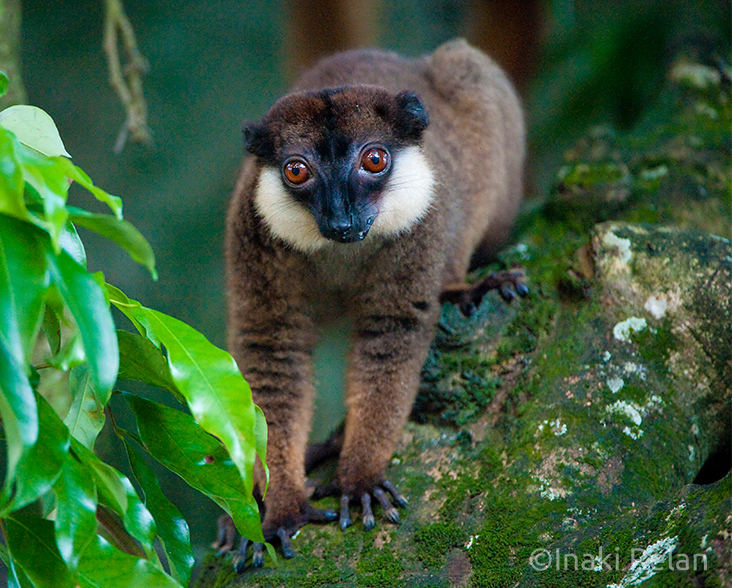 Ankarabolava-Agnakatrika
Threatened animals and plants
Ankarabolava-Agnakatrika is the last home of lemurs in the Vangaindrano District. At least six species occur at the site, including two species that are currently unnamed and the subject of taxonomic studies. All the lemur species are threatened, but of greatest importance is the Critically Endangered White-collared Lemur. This species occurs in only a few fragments of tropical moist lowland forest in a tiny area of south-eastern Madagascar, where the Ankarabolava-Agnakatrika forests are located. The forests also support a high diversity of birds, small mammals, reptiles and amphibians but, to date, these have not been inventoried.
MBG-Madagascar's project will also bring increased protection to 295 plant species, nearly all of which are unique to Madagascar, with some being known only from this site. These include at least 44 species of plants classified as threatened: the most notable being the following Critically Endangered species: Cryptopus dissectus (an orchid), the Dypsis elegans and Dypsis singularis (both palms), and the Dombeya pilosissima (a shrub with beautiful clusters of pink flowers).
Other Projects and Activities
Since MBG-Madagascar's first intervention at this site in 2009, and especially following Ankarabolava-Agnakatrika's designation as a new protected area in 2015, the site-based team have overseen the activity of community patrols to discourage shifting cultivation and the illicit exploitation of timber. In addition, through local committees, the team have informed and facilitated the sustainable harvesting of natural resources in some specially defined parts of the site.
Grants from different donors have also enabled special time-limited interventions including:
Improvements to local schools
Planting of 156,000 seedlings of fast-growing non-native trees on degraded land outside the reserve as an alternative to the wood from native trees
Voluntary land exchanges, with farmers working land within the protected area to enable them to leave the forest and access land of at least equivalent value outside of the reserve
Producing and planting around 75,000 seedlings from 70 native tree species, restoring 59 ha of plots within the forest that have been abandoned by farmers
Engagement of 1,000 young people in tree-planting activities and raising awareness of lemur conservation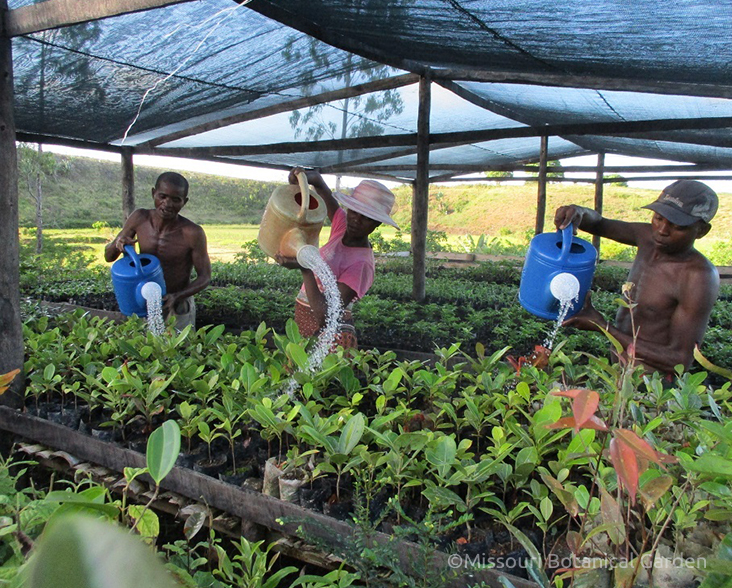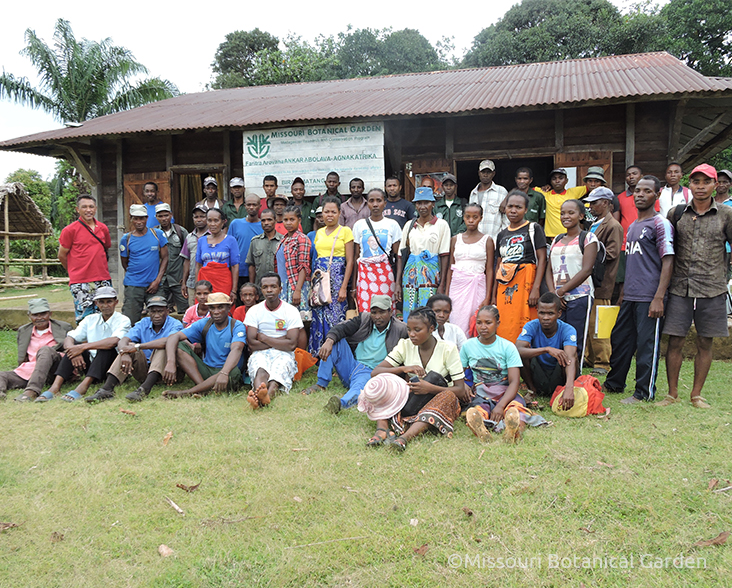 Awards, achievements & milestones
Since the establishment of MBG-Madagascar in 1987, our partner has achieved the following:
Research
Published scientific research to name and describe hundreds of "new" plant species
Supported the largest botanical discovery program anywhere in the world in modern times
Databased information associated with hundreds of botanical publications and hundreds of thousands of herbarium specimens (both historical and recent), contributing to the creation of the most comprehensive freely available database on Malagasy flora
Identified 79 orphan Priority Areas for Plant Conservation in Madagascar
Supported masters and doctoral studies of over 100 Malagasy students
Built capacity within Madagascar's national herbaria
Conservation
Through research and consultations with diverse stakeholders, developed the dossiers enabling the designation of 11 Priority Areas for Plant Conservation as protected areas officially recognised within the national protected area network
Managed 11 newly designated protected areas for plant conservation in collaboration with local stakeholders to improve their conservation status while improving local livelihoods
As part of this work MBG-Madagascar's site-based conservation teams have:
Implemented 35 development projects including the construction or improvement of one clinic, nine classrooms, one dam, three bridges, three markets and scores of wells
Installed and annually maintained 35 km of firebreaks
Supported daily patrols from 100 community rangers
Created six field gene banks
Each year produced and planted around 50,000 seedlings of native trees for use in the restoration of native forest
Supported the out-planting of 1.5 million seedlings of non-native trees onto degraded land as an alternative to the use of wood from native trees
Supported hundreds of awareness-raising events including village film shows, radio broadcasts, biodiversity festivals and nature rambles for students
Monitored the results and impact of their work, ensuring that the right lessons are learnt